This is the final post of some of my ideas from our online discussion of
Water Buffalo Theology
by Kosuke Koyama on Amazon during Spring of 2003 on the old United Church of Christ forums. Kosuke Koyama taught for a while at Union Theology Seminary;
Water Buffalo Theology
is liberation theology, ecological theology and missiology, as well as an offering in the Christian-Buddhist dialogue.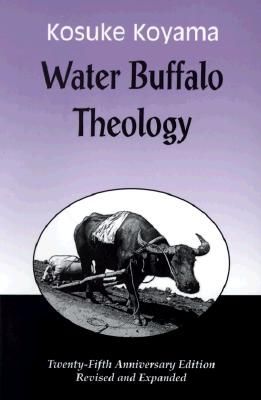 Chapter 18: Three Modes of Christian Presence
This is the final chapter, though there's an epilogue consisting of Kosuke Koyama's Pilgrimage in Mission.
On to chapter 18. I love his using the word "attachment!" God's "decisive and irreversible attachment!" What hope for all of us! Christianity as a "noisy" faith…to think I've been *trying* so hard to become a little more contemplative.
Three modes of Christian presence.
A hidden presence, a
sacramental
presence to the world. Suffering because we're involved with others, involved with the other; suffering because we're involved in
neighborology!
Participating in the "glory of the crucified Lord"—the same Paul of Tarsus also talks about "the glory of the children of God!" And isn't our glory as God's offspring also a crucified glory
and
a risen glory?
Too often I'm still finding myself comforted by other than Christ, almost keeping pace with my unchurched and marginally churched neighbors and friends. I was delighted Professor Koyama reminded us of the Luther quote, "subject to none; subject to all." That's good to remember when life's not going my way.
I'll close by quoting:
In this eschatological hour, we are called to share the pathos of God, God's pathos toward all scattered things which are held together in the glory of the crucified Lord. Amen!!!!!