Water Buffalo Theology
by Kosuke Koyama on Amazon
Chapter 6: Aristotelian Pepper and Buddhist Salt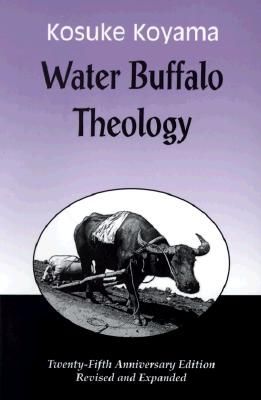 Our particularly Western propensity is to equate love with
emotional
attachment - rather than the
agape
"will to love," Jesus showed and taught us. The way of love 1 John 4 teaches is the will to love - as is last Sunday's gospel from John 15: we branches are fruitful when we abide in Jesus, the vine; we produce fruit if our attachment is to Jesus. The attachment in feeling and sentiment we post-Enlightenment people call "love" often does lead to disappointment, loss and subsequent pain.
But the Bible reveals God's attachment to the world of creation as a passionate -
an ardent and erotic
- attachment! Though God's attachment to us also includes decision and action - of grace given to us
in spite of
and sometimes
because of.
Action and decision to the point of totally identifying with us to the extent of living and dying as one of us: learning and knowing us, creation - God's beloved - so completely as to walk in our sandals.
The kitchen imagery is exceptionally apt in discussing Christianity, as the Bible is full of references and analogies to common, ordinary, everyday things (material, physical "possessions") and activities. As Professor Kosuke Koyama observes and as we know, real theology is done in the venues and locales where actually people live and not in theology classrooms, as those of us who are so comfortable in school constantly need to be reminded!