Another topic big enough for a book, but here's a beginning! To introduce this article, I'll quote parts of a pair of posts from early 2003; you can read my whole entire February 2003 here.
Tuesday, February 11, 2003
Synagogue and Basilica are meeting places—Church is People
...Liberation theology categories bring us back to God's self revelation in scripture and in the Christ Event. Mary's
Magnificat
is a central liberation theology concept and text:
"He has pulled down princes from their thrones and exalted the lowly, the hungry he has filled with good things, the rich sent empty away." –Luke 1:52-53
These words are grounded! Aren't those happenings demonstrated by Jesus' life and
kerygma,
Jesus' proclamation? I also like the liberation theology theme of the obliteration of shame: middle-class mainline U.S. Christianity often emphasizes annihilation of individual sin and guilt ...as devastating and as paralyzing as sin and guilt can be, shame is a far more cosmic category, visited upon individuals, cultures and societies by forces outside of themselves, forces over which they have no control—Paul's apocalyptic "powers and principalities." ...although the historical roots of deutero-Paul's exposition of and concern with the powers and principalities was somewhat "other than" what I've been writing about.
To paraphrase Johan Christiaan Beker in
Paul's Apocalyptic Gospel: The Coming Triumph of God,
the Church is the sign of the dawn of the new age and of the powers of life over and against the powers of death, and God calls the Church to active engagement with the world in order to fulfill its redemptive mission in the world. As I'd express it, God calls the Church, the Body of the Risen Christ, to be an instrument of grace to the world.
As an aside, although Paul may have been calling "on the Name of the Lord" on the fabled Damascus Road, I'm not completely convinced, since often grace and salvation break unbidden into life...into this world.
this relates, as well (also from February 2003):
Monday, February 17, 2003
Power and Sovereignty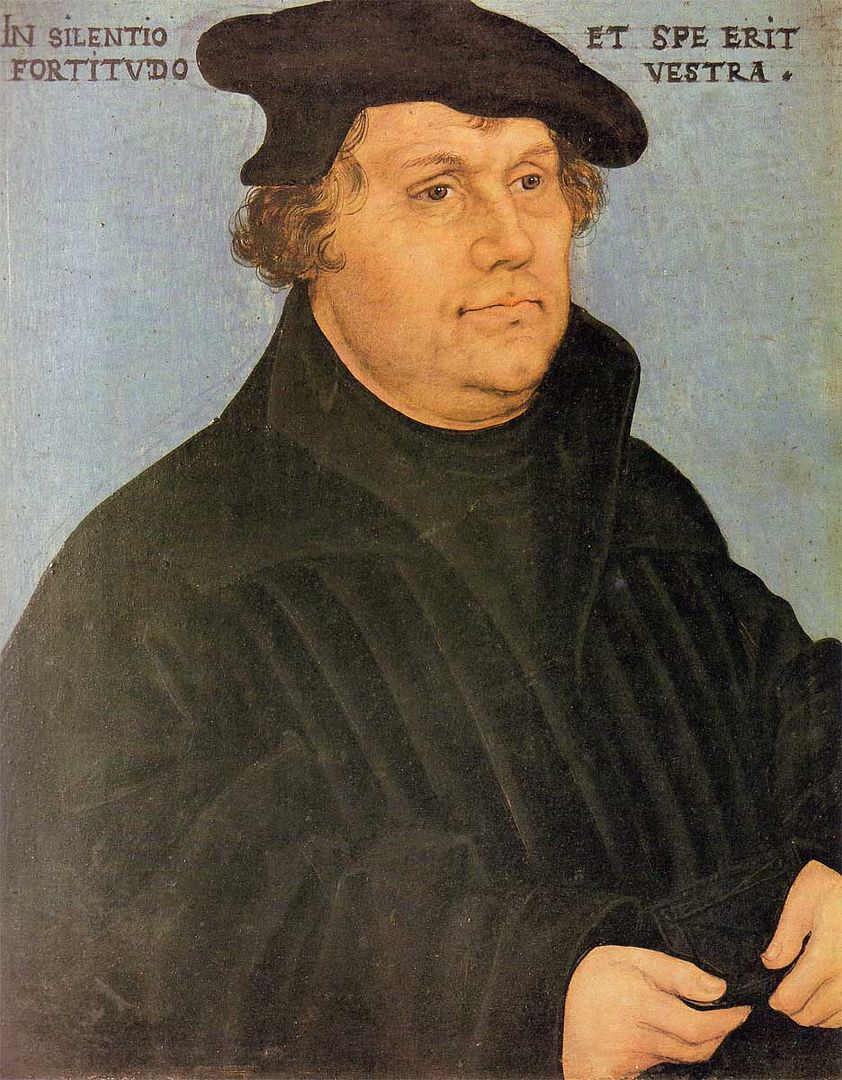 As Christians our ultimate model of power is our God of glory, majesty and sovereignty willingly abrogating that power and becoming "small for us in Christ"—as Martin Luther expressed it: small enough to die. For us! From Christmas and the vulnerability of the manger we go to Good Friday and the vulnerability and absolute defenselessness of the cross. As Christians we confess we find the height of God's sovereignty in the vulnerability and weakness – in the hiddenness – of a human dying on the
scandal
of a tree. We discover and recognize the fullness of the
Shekinah Glory
—the glory of the presence of God—in the weakness of Jesus, "The Human One," who dies without defense. And that powerlessness proved enough to annihilate the powers and principalities; it was sufficient to effect the death of the old order of death itself; Jesus' dying on the tree of death that paradoxically becomes the Tree of Life. Our Good Friday/East Sunday proclamation is the end of the supremacy of death and the birth, the ascendancy of the primacy of life—the eschatological reign of the Power of God, most eloquently uncovered and found in the Lordship of Jesus of Nazareth, the crucified and risen One both Human and Divine, who shared our common lot and in whose birth, life,
death
, resurrection and ascension we know and affirm the definitive manifestation of the God beyond time and beyond space. ...
Now to today's topic: deliverance, homecoming, shame and grace!
Vis-à-vis Good Friday's cross and the empty grave of Easter Sunday's dawn, Christianity has developed an intricate theology of deliverance from slavery, redemption from bondage and homecoming from exile, but for Jews,
shame
was the cultural piece about the cross! However, when you assess any of those dimensions of salvation and wholeness, they're actually all about freedom.
Deuteronomy 21
22 If a man has committed a sin deserving of death, and he is put to death, and you hang him on a tree, 23 his body shall not remain overnight on the tree, but you shall surely bury him that day, so that you do not defile the land which the LORD your God is giving you as an inheritance; for he who is hanged is accursed of God.

Galatians 3
13 Christ has redeemed us from the curse of the law, having become a curse for us (for it is written, "Cursed is everyone who hangs on a tree," 14 that the blessing of Abraham might come upon the Gentiles in Christ Jesus, that we might receive the promise of the Spirit through faith.

Hebrews 12
1 Therefore we also, since we are surrounded by so great a cloud of witnesses, let us lay aside every weight, and the sin that so easily ensnares us, and let us run with endurance the race that is set before us, 2 looking unto Jesus, the author and finisher of our faith, who for the joy that was set before Him endured the cross, despising the shame, and has sat down at the right hand of the throne of God.
Clearly shame is cosmic and embraces every aspect of a person, but if it's possible to place it more in one category than in others, shame is more cultural than it is psychological or spiritual. Exactly the same way the cultural piece about the cross was shame, for us also, shame as an aspect of culture invades our total lives and affects our
selves
and our (lacking a better word) total performances. For all of us and any of us, the situations, events and various miscellanea that cause us shame also tend to constitute the unspeakable we cannot permit ourselves to articulate! Not only was death from hanging on a tree in itself a major curse under Old Covenant law—there's a ton of ritual and religious freight connected to that; in Jesus' case, dying outside the city gates located him outside humanity. For eons,
city
and
civilization
essentially have been synonymous; from days of old, cities have been places of population density, high-end commerce, and focal points of religious leadership and authority (hmmmm...thinking about Canterbury, Rome, Chicago, Louisville, Cleveland in this context?); typically cities have served as crossroads on the way to other places and historically, cities have been communication hubs, with news coming in and being broadcast out in various ways. As cities evolved, despite some barter and mutual exchange of goods still happening today (even now in the more-developed economies of the 21
st
Century First World), for a multitude of reasons, very early on a cash economy emerged and evolved. It's still emerging and still evolving, though these days credit and subsequent non-payment is becoming a habit for some.
But God chose to be born into humanity, into our life style and our longings, not at the local Cedar Mount Sinai or Presbyterian Hospital equivalent; and the society – and culture – chose to put God to death not according to contemporary antisepsis. Is there an antiseptic death? Well, yes. In Christ Jesus, God entered humanity and socialized with society at every level, but ultimately chose to identify most completely with the least of humanity, the cast-out, cast-off and cast-always. Over on my testimony blog,
this far by faith,
recently I posted this passage from John's gospel:
8:31 Then Jesus said to those Jews who believed Him, "If you abide in My word, you are My disciples indeed. 32 And you shall know the truth, and the truth shall make you free."
33 They answered Him, "We are Abraham's descendants, and have never been in bondage to anyone. How can You say, 'You will be made free'?"
34 Jesus answered them, "Most assuredly, I say to you, whoever commits sin is a slave of sin. 35 And a slave does not abide in the house forever, but a son abides forever. 36 Therefore if the Son makes you free, you shall be free indeed."
And from Romans 8, where Paul uses the same word as John uses for
free
—
eleutheria
:
18 For I consider that the sufferings of this present time are not worthy to be compared with the glory that shall be revealed in us. 19 For the earnest expectation of the creation eagerly waits for the revealing of the offspring of God. 20 For the creation was subjected to futility, not willingly, but because of Him who subjected it in hope; 21 because the creation itself also will be delivered from the bondage of corruption into the glorious liberty of the children of God.
Also on
this far by faith,
two days ago, July 19, 2005, regarding
Holy Shelter
I wrote,
And there I will meet with you, and I will speak with you from above the mercy seat...
Exodus 25:22a
God promises to meet us at the throne of sovereign mercy and grace; God meets us at the cross of Mount Calvary...
...after all, isn't homecoming the ultimate thanksgiving?
Christianity has developed a complex theology of deliverance from slavery, redemption from bondage and homecoming from exile, but for Jews,
shame
was the cultural piece about the cross; when you assess any of those dimensions of salvation and wholeness, they're actually all about freedom! Clearly shame is cosmic and embraces every facet of a person; shame as judgment from our culture invades our total selves.
God promises to meet us at the throne of sovereign mercy and grace; God meets us at the cross of Mount Calvary... shame invades our total selves, but in the Divine Sovereignty and provision of the Cross of Jesus Christ, in mercy and grace God meets us, take all of our shame upon Himself and, at Resurrection dawn, transforms our entire selves into a homecoming of freedom without shame!
But always and for all times it hasn't been about signs and wonders—remember, even the gods of the Egyptians could do the fireworks! For the God of Abraham, Isaac and Jacob, the God of the prophets, the God and Father of Jesus Christ, all ways and every time it has been about constant, unmediated, unevoked and surprising Presence. For today I'm finished thinking about this, so I'll conclude with a handful of promise-texts:
Exodus 3
10 Come now, therefore, and I will send you to Pharaoh that you may bring My people, the children of Israel, out of Egypt."

11 But Moses said to God, "Who am I that I should go to Pharaoh, and that I should bring the children of Israel out of Egypt?"

12 So He said, "I will certainly be with you. And this shall be a sign to you that I have sent you: When you have brought the people out of Egypt, you shall serve God on this mountain."

13 Then Moses said to God, "Indeed, when I come to the children of Israel and say to them, "The God of your fathers has sent me to you,' and they say to me, "What is His name?' what shall I say to them?"

14 And God said to Moses, "I AM WHO I AM." And He said, "Thus you shall say to the children of Israel, "I AM has sent me to you."' 15 Moreover God said to Moses, "Thus you shall say to the children of Israel: "The LORD God of your fathers, the God of Abraham, the God of Isaac, and the God of Jacob, has sent me to you. This is My name forever, and this is My memorial to all generations.' 16 Go and gather the elders of Israel together, and say to them, "The LORD God of your fathers, the God of Abraham, of Isaac, and of Jacob, appeared to me, saying, "I have surely visited you and seen what is done to you in Egypt; 17 and I have said I will bring you up out of the affliction of Egypt to the land of the Canaanites and the Hittites and the Amorites and the Perizzites and the Hivites and the Jebusites, to a land flowing with milk and honey."'

Joshua 1
5 No man shall be able to stand before you all the days of your life; as I was with Moses, so I will be with you. I will not leave you nor forsake you. 6 Be strong and of good courage, for to this people you shall divide as an inheritance the land which I swore to their fathers to give them. 7 Only be strong and very courageous, that you may observe to do according to all the law which Moses My servant commanded you; do not turn from it to the right hand or to the left, that you may prosper wherever you go. 8 This Book of the Law shall not depart from your mouth, but you shall meditate in it day and night, that you may observe to do according to all that is written in it. For then you will make your way prosperous, and then you will have good success. 9 Have I not commanded you? Be strong and of good courage; do not be afraid, nor be dismayed, for the LORD your God is with you wherever you go."

Deuteronomy 1
32 Yet, for all that, you did not believe the LORD your God, 33 who went in the way before you to search out a place for you to pitch your tents, to show you the way you should go, in the fire by night and in the cloud by day.

Deuteronomy 2
7 "For the LORD your God has blessed you in all the work of your hand. He knows your trudging through this great wilderness. These forty years the LORD your God has been with you; you have lacked nothing."'

Matthew 28
18 And Jesus came and spoke to them, saying, "All authority has been given to Me in heaven and on earth. 19 Go therefore and make disciples of all the nations, baptizing them in the name of the Father and of the Son and of the Holy Spirit, 20 teaching them to observe all things that I have commanded you; and lo, I am with you always, even to the end of the age."