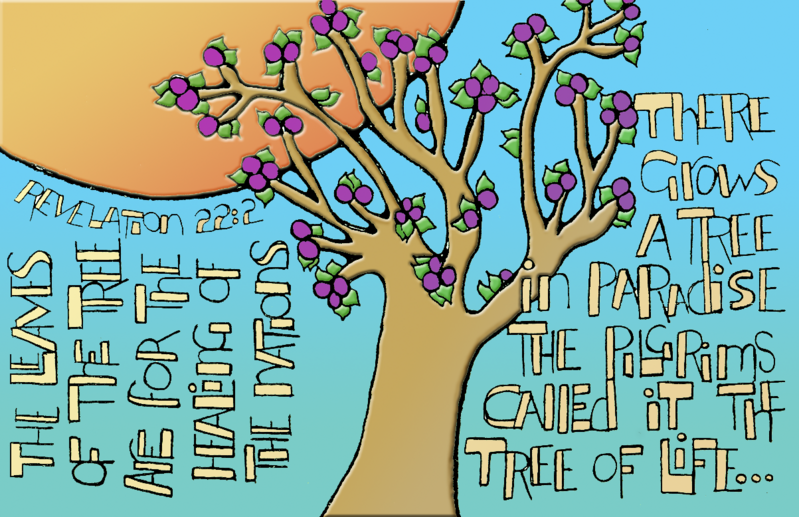 I'm blogging a graphic of Revelation 22:2 I did a while ago and that I just Photoshopped. The 2nd lection for yesterday, Easter 6, was Revelation 21:10 to 22:5 that includes the astonishing passage about the river of life flowing from the Throne of God—from the Cross of Calvary! Our God reigns from a cross...
Revelation 22:1-2
Then the angel showed me the river of the water of life, bright as crystal, flowing from the throne of God and of the Lamb through the middle of the street of the city. On either side of the river is the tree of life with its twelve kinds of fruit, producing its fruit each month; and the leaves of the tree are for the healing of the nations.
Prayer of the Day
Bountiful God
, you gather your people into your realm, and you promise us food from your tree of life. Nourish us with your word, that empowered by your Spirit we may love one another and the world you have made, through Jesus Christ, our Savior and Lord, who lives and reign with you and the Holy Spirit, one God, now and forever.
Amen.