On behalf of the Presbytery of North Central Iowa, today we celebrated a Witness to the Resurrection for Neil Brown, who in 2003 had returned to live in this place we often call Paradise before crossing into the next phase of eternal life to meet Jesus Christ face-to-face in the Heavenly Realms—also known as "Paradise."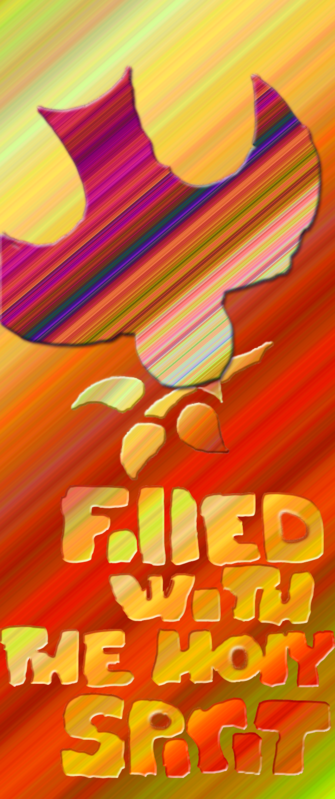 After his ordination to ministry of Word and Sacrament Neil pastored two local churches, and then served the larger church on judicatory staffs; when he left this earth Neil was a member of the Presbytery of North Central Iowa, where he'd served as Executive Presbyter. Due to various events I had the privilege of serving as organist for the service! Each of us got to take home a red flower to symbolize the Coming of the Spirit, so my illustration is from the bulletin cover I designed almost a year ago for Pentecost 2007. In the narthex the family had arranged a wonderful group of Neil memorabilia; the San Diego Padres shirt, a mostly red Hawaiian shirt (seems as if whenever I saw Neil he was wearing Hawaiian...), along with his alb and a Pentecostal red stole were my favorites and seemed most characteristically Neil.
As I considered whether to post this here on desert spirit's fire, my more formally theological blog or on my more informal testimony and related blog, This Is The Place that won—I've been writing a lot about the Spirit and this blog title references desert, spirit and fire! Just last Sunday on Easter Day we heard from the first part of Jeremiah 31, the same chapter that later reveals God's New Covenant promise:
1At that time, says the LORD, I will be the God of all the families of Israel, and they shall be my people. 2Thus says the LORD: The people who survived the sword found grace in the wilderness; when Israel sought for rest, 3the LORD appeared to him from far away. I have loved you with an everlasting love; therefore I have continued my faithfulness to you.
grace in the wilderness and everlasting love!