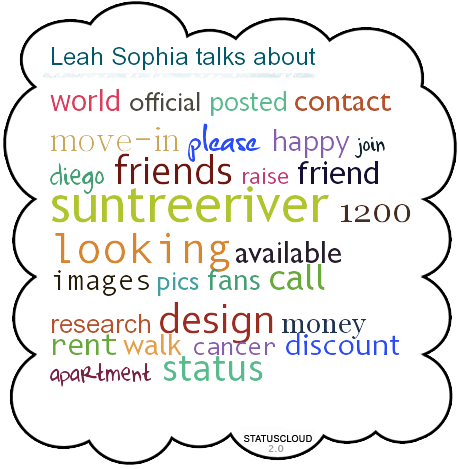 I'll finish up this month of daily blogs with a month-long facebook status cloud and I
almost
cannot believe I did the whole entire thing—in fact I blogged a few times more than the requisite 30 in 30 days!
comments about the cloud
I love that both "friends" and "friend" show up in this medium-size cloud for the month of November. My designer and
facebook design page
name
suntreeriver

again is prominent, along with
fans, design
and
world
, all central to my life and vision. Also, the cloud includes my attempts to help Mi Chele rent the condo next door and my decision to participate some in the virtual Walk For The Cure for cancer.