Twelve Coast Guard stations
with halfway houses in between arrayed themselves along the 50-mile span of sand and ocean from Monomoy Point to Race Point, Provincetown.
To understand this great outer beach, to appreciate its atmosphere, its "feel," one must have a sense of it as the scene if wreck and elemental drama.
The Outermost House
:
A Year of Life on the Great Beach of Cape Cod
by Henry Beston on Amazon.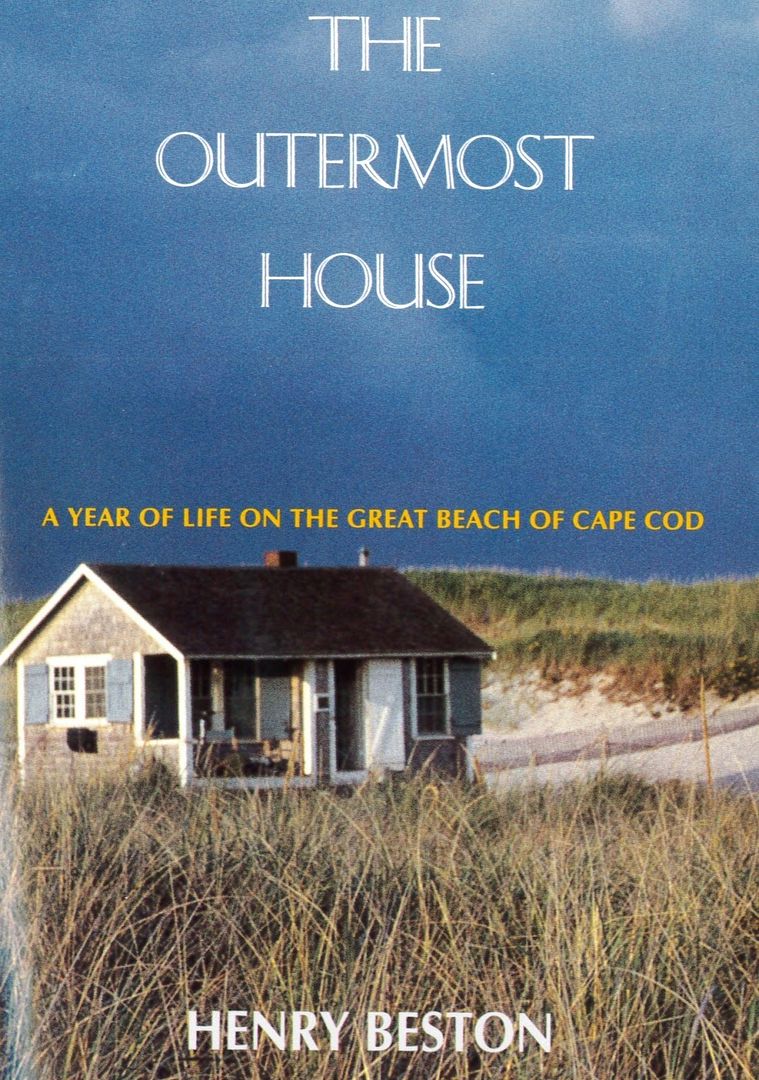 On February 6-7, 1978
, high tides from The Blizzard of '78 swept the Outermost House from Coast Guard Beach in Eastham, Cape Cod, Massachusetts. Some Beston basics and some Outermost House background:
Henry Beston Society
The Outermost House
from Henry Beston dot com.
You might want to look at
How to write like Henry!
...although I am absolutely positive it will not lead to anyone writing like Henry Beston. Like William Faulkner, Beston is the kind of writer who makes ordinary others reluctant ever to type (or pen, as your case may be) another sentence, but we keep on keepin' on nonetheless.
In his introduction
©1988 Robert Finch explains some geography and geology of Cape Cod. Cape Cod stands a full thirty miles out in the North Atlantic; its eastern beaches front a 50 mile stretch of New England coast and frequently contend with a thousand-mile expanse of North Atlantic weather. Plentiful eponymous cod fish still are caught by mariners on "the outermost of outer shores."
Henry Beston reminds
us in his forward to the 1949 edition:
Nature is a part of our humanity, and without some awareness and experience of that divine mystery man ceases to be man. When the Pleiades and the wind in the grass are no longer a part of the human spirit, a part of very flesh and bone, man becomes, as it were, a kind of cosmic outlaw, having neither the completeness and integrity of the animal nor the birthright of a true humanity.
The Outermost House The Book
includes the towns of Eastham, Nauset, Brewster, Orleans, Truro and Wellfleet... Provincetown, too. Beston calls birds and other wildlife "other people, other nations..." and scatters phrases like "these ocean peoples" – "these winter folk" – "people of the outermost waters" – "those sea peoples." I love his telling us, "The gull population of the Cape is really one people ... though separate gull congregations." [page 115]
I also know Cape Cod
, not as a native, either, but from visiting grandparents at their mid-Cape house and because I settled there for a couple of years at the end of the last century. I know about Eastham, Nauset, Brewster, Orleans, Truro and Wellfleet... Provincetown, too. Nor were my grandparents CC "natives." Grandmother was born in Dearborn ("Deer Burn") Michigan and grew up in Detroit; Chattanooga-born grandfather lived for a short time in Denver, Colorado but was raised Southern Presbyterian in Jackson, Mississippi. They had farmed in Nebraska and North Carolina, then found themselves in the greater Boston area. In time they bought an old, hand-hewn clapboard-sided mid-cape house for occasional weekend and summer use and later sort of retired there, but really not quite. Decades after Henry Beston built his 2-room dwelling and sojourned for a year on the beach, the earth drew them. I'd guess that by then the year-round population was at least 4 or 5 times larger, summer definitely more touristy, but the Cape Cod mystique enticed my grandparents as it had Henry.
Along my own 3,000+ mile span
from Mobile Bay, north to New England, to southern California and back, and forth, and back and forth again, I've known more than a dozen stations of life and ways of being with countless halfway houses in between. As an adult I've preferred boundless expanses of prairie, desert and Pacific Ocean, but as I write I'm learning how much I learned about loving the earth from my grandmother and from the Cape Cod land itself. Observing and participating in the agricultural cycle, identifying which birds were natives, which migrants and when they typically arrived, gave me a feel for our human place in the meteorological seasons and for the circles of birth, life and death. A few years on the land helped me grasp how following the liturgical year, with its apparent round-trips of waiting and watching, living, dying and rebirth, connects us to the entire people of God in every place and time and helps us connect to sun, sky, sea and soil. Years on the land helped me learn to trust death.
Walter Brueggemann insists
much of life is
sabbatarian
, spent in the interstitial, liminal time between Good Friday afternoon and Easter Sunday dawn. During winter in a four-season climate like Cape Cod's, there is a simply being who we've become thus far that has a sense of Sabbath about it. We almost hang suspended in time waiting for gifts of birth, of spring, of new life to ready themselves.
In addition to time
at my grandparents' place, I spent a week with a classmate's family on the beach at Truro, in a wood-frame house where you walked out the door straight onto the sand. At least two weekends I went camping with friends at Nickerson State Park. Everyone mid-cape knew the only real surfable waves were at Nauset Beach, yet I do not recall any of those remotely approaching double-overheads I've seen in Southern California. However, when I described Atlantic Ocean storminess to someone who'd only known Pacific Ocean calmness, she said "no wonder they call it
Pacific
—it's relatively placid almost all the time! Yes, despite double, occasionally triple-overheads.
Henry Beston's Cape Cod
was small-scale in terms of square miles, of rocks and landscape reduced by eons of erosion, but the storms he describes were epic in size, style and consequence. Early on in
The Outermost House
he mentions the "human scale" of Cape Cod and its beaches, and that's exactly right. Having lived in the Intermountain West and gloried in the vastness and geological diversity of the state of Utah (as well as enjoying the closer-by seven canyons of Salt Lake City) and after loving the wide-open drive up California's Central Coast, I can appreciate the greater geological age of the Appalachian Mountain Range, the ancientness of kettle ponds formed by glaciers long-retreated, the antiquity of the shores, trees, rocks and shells of Cape Cod.
Likely you've read
some of those "you know you're from" – "you might be from" lists. I'm not a native, not really
from
Cape Cod, but I still know some Cape Cod truths; for example:
I know where Truro is: a few paragraphs supra I told about the idyllic week I spent in that lower-cape town.
I know where the Cape Cod Tunnel is: there are bumper stickers and window decals but there is no CCT.
I know Plymouth and Wareham are not Cape Cod: and get too tired of people saying they're from The Cape when they're really from off-The Cape.
I know that there still is life on Cape from Labor Day to Memorial Day weekend: I've spent more than one winter there.
I wear flip flops until Thanksgiving then start again in February: that's what I do in southern Alta California and it's even what I did most of the time living and schooling in Boston. Officially Thanksgiving eve was my last sandals day and I wore street-length skirts until then, too, but I'll admit it got chilly.
I know you're not "IN" Cape Cod you're "ON" it: well, yes, of course—it's an island, or more properly, a peninsula.
No one asks what mall I'm going to because there's only one: this one.
I know that just because people have a house here or have summered here since they were 4 does NOT make them true Cape Codders: I can claim days, weeks, months and years on Cape Cod, but I know I'll never ever really be a Cape Codder.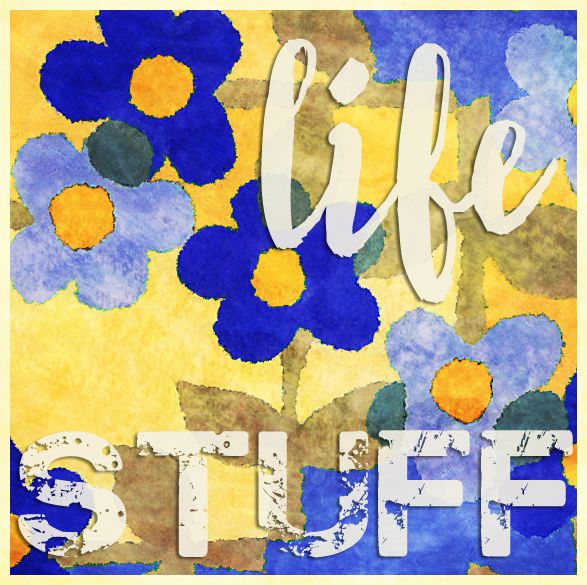 my Amazon review:
an outermost house, cape cod and more...