about Lent 1, 26 February
A friend from my blog ring started a Lenten Journey group on Facebook. For the first Sunday in Lent for all three lectionary years A, B, and C, Jesus' wilderness temptations always are the gospel reading. This is year B, Mark's year; in typical hasty manner, in a scant few verses he moves from Jesus' baptism, into the wilderness, and then to Jesus' public ministry:
In those days Jesus came from Nazareth of Galilee and was baptized by John in the Jordan. And just as he was coming up out of the water, he saw the heavens torn apart and the Spirit descending like a dove on him. And a voice came from heaven, "You are my Son, the Beloved; with you I am well pleased." And the Spirit immediately drove him out into the wilderness. He was in the wilderness forty days, tempted by Satan; and he was with the wild beasts; and the angels waited on him.

Now after John was arrested, Jesus came to Galilee, proclaiming the good news of God, and saying, "The time is fulfilled, and the kingdom of God has come near; repent, and believe in the good news." Mark 1:9-15
Matthew and Luke provide us considerably more detail about this event;
here's Luke's version
.
In the group I commented, "every Lent 1 I remember Henri Nouwen's commentary on this text as the 3 temptations of the world: bread - to be relevant; throw yourself down from this pinnacle - to be spectacular; all the kingdoms of this world - to be powerful."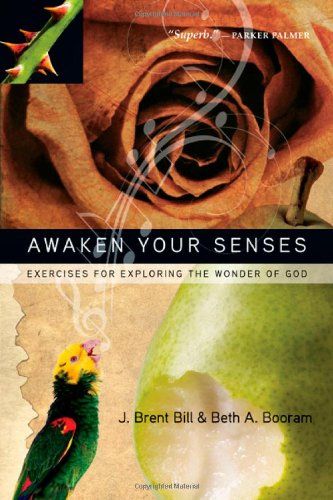 Later I wrote, "regarding the temptation to be 'relevant' by changing stones into bread, isn't bread the staff of life, didn't Jesus, born in Bethlehem,
House of Bread,
tell us he's the Bread of Life, are there not countless examples of Jesus eating and feasting with friends and finally giving his body for the life of the world? All that is true, but last Friday, as I was yearning for some of the blackberries that have been plentiful lately though there were none in the house, it was all I could do not to run to the store and buy more. Berries, tomatoes, etc. are nutritious, healthful, gifts of creation and can brighten a meal or a day, but it comes down to asking if we eat to live or live to eat?!" Besides, at about $1.00 for 6 ounces at the 99.999¢ store blackberries have been highly affordable, so price is no excuse.
In
Awaken Your Senses
, Brent Bill tells us keeping kosher is about being intentional and parallels it to the way he needs to plan and be totally intentional about eating as a diabetic. We all can do that about eating and about life and how wonderful it would be if our practice of living with purposeful intention (hopefully with fewer and fewer already-prepared and processed foods) during Lent then would become routine into the 50 days of Easter and beyond, eating, drinking, relishing and savoring the gifts of creation - and gifts of the creative culinary arts - not because we're living to eat, but eating better in order to live and serve more fully.