Sally hosts today's
vital connection 5
; she tells us, "Somewhere deep inside I hear the Spirit whispering to my soul:
Live in me, make your home in me just as I do in you. In the same way that a branch can't bear grapes by itself, but only by being joined to the vine, you can't bear fruit unless you are joined to me..." (John 15: 4)
So I want to ask you: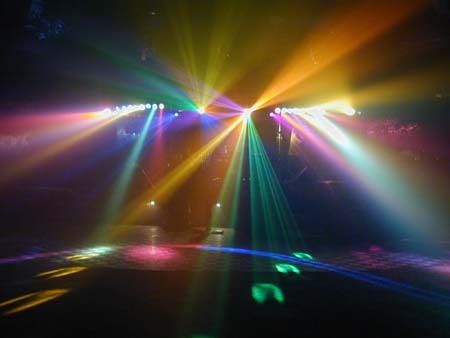 1.
For making a
vital daily connection with God that roots me and gives life
, I've no current solution, though I can list dozens of what used to be and what's supposed to be.
2.
A favourite space/ place?
The beach, for a walk on the sand alongside the breaking waves; the central business district for lunch, journaling, note-taking and sketching...
3.
A particular passage, phrase or prayer that brings you immediately into God's presence
would be the song "Shout to the Lord"—
Shout to the Lord, all the earth, let us sing. Power and majesty, praise to the King; Mountains bow down and the seas will roar at the sound of your name.
I sing for joy at the work of your hands; forever I'll love you, forever I'll stand. Nothing compares to the promise I have in you.
4.
In general,
music
helps lots when I have the emotional and psychological energy to remember. Rarely is any kind of music distracting, though I do not care for poetry or opera.
5.
Regarding
silence and solitude
, everyone know about the sometimes vast disconnect between theory and reality. Theoretically I love being alone, spending time solo, but almost never can do it so I'll go for
engagement with like minded others
or maybe people who are very different. I'm working hard at talking about myself, telling my story, and trying to get others to share a bit of their history with me, too.
Bonus
,
a poem, piece of inspirational prose or music that speaks to you of that vital connection...
I've quoted this before and likely will many times in the future. Derek Walcott was the 1992 Nobel Laureate in Literature; his Nobel citation said, "for a poetic oeuvre of great luminosity, sustained by a historical vision, the outcome of a multicultural commitment."
Love After Love

The time will come
when, with elation,
you will greet yourself arriving
at your own door, in your own mirror,
and each will smile at the other's welcome,
and say, sit here. Eat.
You will love again the stranger who was yourself.
Give wine. Give bread. Give back your heart
to itself, to the stranger who has loved you
all your life, whom you ignored
for another, who knows you by heart.
Take down the love letters from the bookshelf,
the photographs, the desperate notes;
peel your own image from the mirror.
Sit. Feast on your life.
PS Sally provided the lovely "dance floor" image.