After an African-American tradition, every day I wear a silver bangle baptismal bracelet that reminds me that in baptism Jesus Christ's biography becomes our biography, becomes my bio: suffered under Pontius Pilate, crucified dead and buried... on the third day he rose again...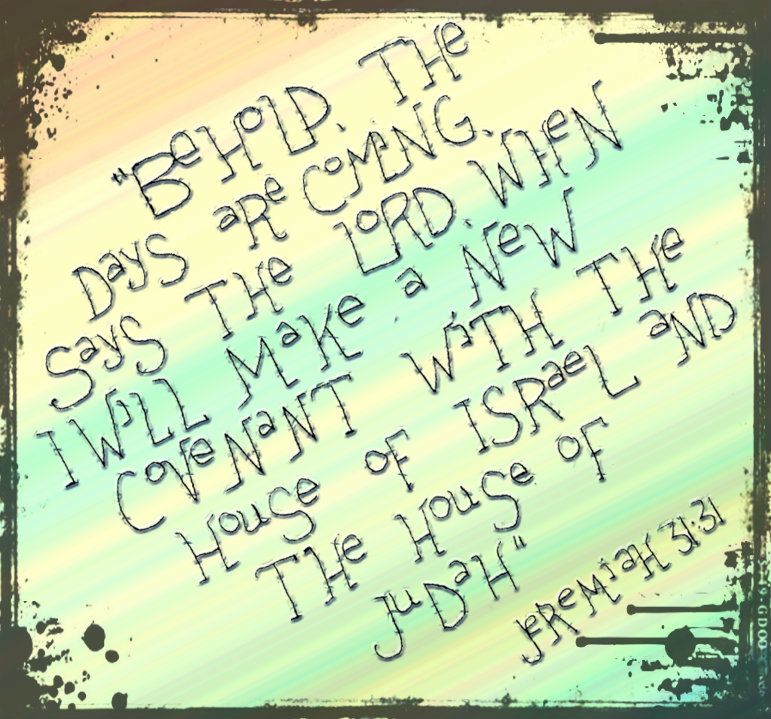 I've gone grunge on my blog background for a while and last night, Maundy Thursday evening, at church I participated in foot washing that some denominations routinely practice as a sacrament or ordinance.
Heidelberg Catechism
: "Why is the Son of God called Jesus, meaning 'Savior?'" "Why is the Son of God called Christ, meaning 'anointed?'" "But why are you called a Christian?" "Because by faith I share in Christ's anointing and I am anointed to reign with Christ over all creation for all eternity." When God signed me on for this Living Baptized gig, it was going to be counter-cultural and sometimes subversive. It might have included feeding the hungry, toppling the mighty from their positions of power, friending the needy and afflicted. It had a lot to do with justice, righteousness and making a eucharistic, shalom-filled world for all creation. However, I didn't reach this point of brokenness from working hard almost forever with Mother Teresa's peeps, or spending days on end stirring soup at the homeless shelter, or demonstrating and creating legislation for fair employment conditions for the neglected and underserved. In other words, it's not from visibly bearing the cross in ways that alienated conventionally polite society and the over-dollared Überclass.
My life cries out for resurrection! When you attend a graduation or ordination, the ordinand or graduate always thanks everyone, always explains they could not have gotten there alone and they didn't get there by themselves. In this military town, we frequently observe farewells and homecomings on the news. In those I get the impression people are supposed to get attached to other people, to miss them when they're gone, to long for their return. What about me?
Most likely I heard from Channel 10 the Daily Llama was coming to town, but these days I'm in a radically different world and space than ever I'd anticipated and so much of the past is coming back to bite me. Or is it? End of this paragraph: I didn't go to the Daily Llama event any more than I've been attending or participating in anything else well-educated, supposedly middle-class types occasionally do. But I have been celebrating eucharist and recalling why, at least to the extent a mere, broken human is able.
All of 8 or 9 years ago on the old UCC forums, Marian Conning said to me, "Leah, I think you're the kind of poet-theologian Pastor [Alan] Roxburgh (author of
The Missionary Congregation, Leadership, and Liminality
—you can search my tags for blogs and an amazon review of the book) is talking about; the church so needs your leadership at this time—thanks for sharing some of it with us." For the sake of the world, the church and for myself, too, I yearn for the life of participation that anyone with my gifts, education, experience and hard work reasonably could expect and anticipate. I've done my part and it cannot happen without an invitation or at least permission.
During Advent 2007 I developed and facilitated a (3 Fridays at one church, 4 Sundays at another) class in incarnational theology; for Advent 2 we talked about God's Presence in liturgy, preaching, and sacraments/ordinances. We concluded the discussion with this reflection for Maundy Thursday by Paul Hammer. Dr. Hammer offered one of the Taking the Bible Seriously talks they posted on the old United Church of Christ site and that's probably still online somewhere—besides a few times on this site.
love one another

Jesus, how common can you get? Foot washing, bread, wine!
If you're going to be religious, at least use something special.
No, my friend, I came not to perform special religious rites
But to touch the daily life of everyone
With God's love in the commonest of things.

O.K., water, bread, wine.
But isn't foot washing a bit ridiculous?
And what about "this is my body"?
And "this cup is the new covenant in my blood"?

Foot washing is the work of the commonest servant—I came to serve.
But it points beyond to the "washing" of the cross—
God's self-giving service in me to cleanse away estrangement
And heal the distortions in people's lives.
The bread points to nourishment in that same self-giving of God
At work in my body, that is in me.
And the cup points to the new community drawn together and nourished
In my blood, that is in God's total self-giving in my death.

Do you mean that this common stuff of water, bread and wine
Becomes in you the very focus of God's love for me and for the world?
That there is no excuse for my not loving my common neighbor?
Because you have shown the depth of God's love for me?

You've got it!
But it isn't a love for special occasions.
It has to be that daily love that's as common as water, bread and wine!