birthday Friday 5 on the RevGals
hosted by KathrynZJ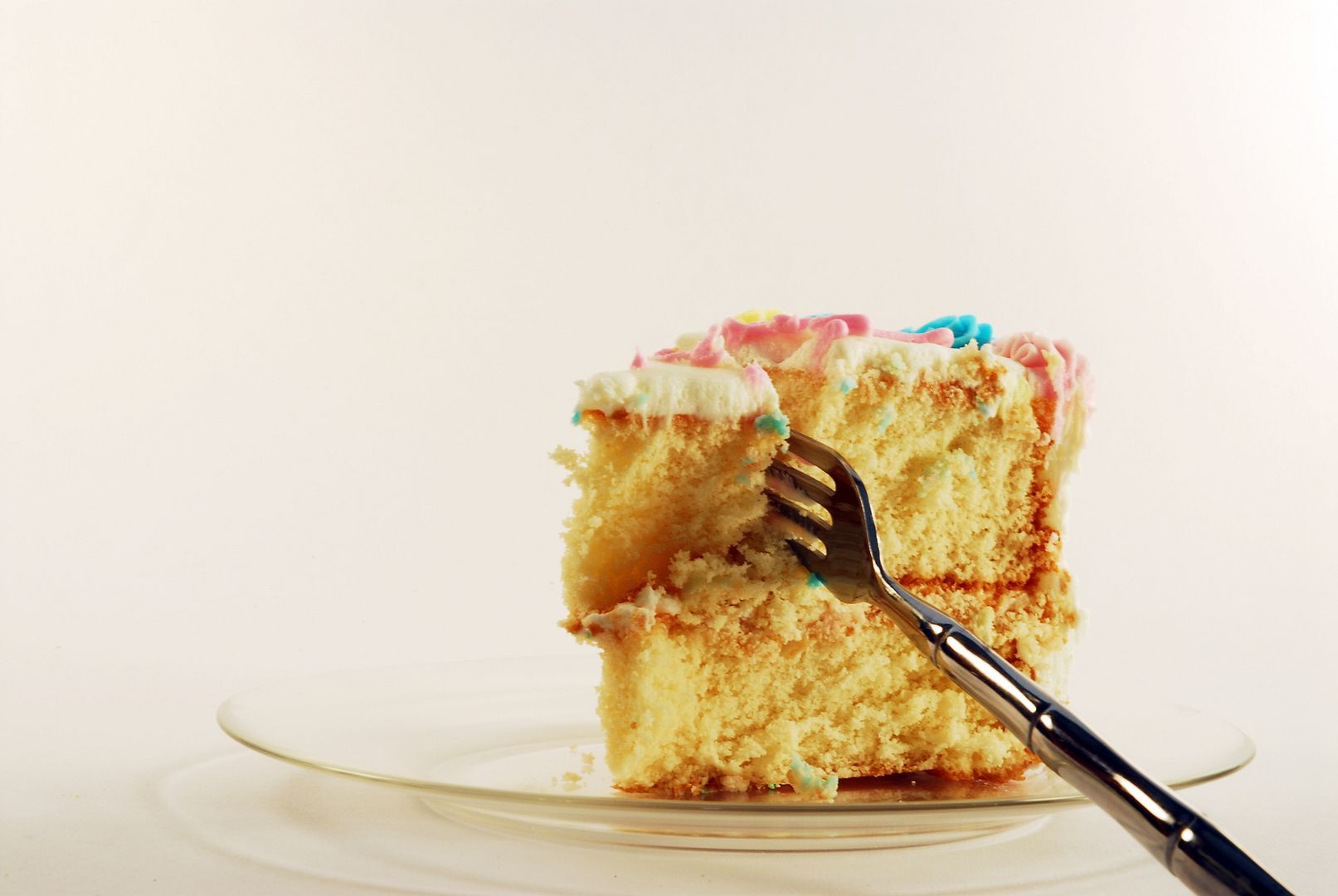 I found this wonderful slice of cake by Gracey Stinson on morguefile.
1)
The
first birthday I clearly remember
was my 7
th
, maybe because I had 3 cakes!
2)
With this quick play I can't immediately think of a
a favorite gift
, but I really enjoyed my birthday after my mother's passing. Heather gave me a yellow (my color!!!) sweatsuit (pants and top), almost enough earrings for all my ear piercings and my first ever and still the only professional manicure. Heather has an art degree and a cosmetology license, so it definitely qualified as pro.
3)
That long ago
surprise party
was not fun, mainly because I thought someone had invited me to dinner with her family and it turned out to be a lot more people. It's strange that I was so ungracious and upset, because I crave an audience the way an addict craves cocaine and I adore being on stage. Life happens…
4)
There are so many potential
favorite birthday desserts
… the cake illustrating this post looks yummy, though it needs a huge scoop of ice cream and maybe hot fudge or strawberry or butterscotch or caramel sauce. I love pies and cobblers; they need ice cream, too. However, I'm almost totally disinterested in sweets (which always need to be decadent and high-end)unless I've had a succulent, savory meal beforehand.
5)
A
perfect birthday
would happen because someone had remembered it was going to be my birthday without a hint or reminder (Facebook birthdays rock, and what's more fun than a few hundred greetings from peeps who've happened to log in and notice but they are anything but sufficient). I'd like an opportunity to dress up. A nice restaurant, someone's home, the beach or any natural settings would be ideal. I don't need gifts, but I'd love the aforementioned succulent, savory meal and an amazing dessert. Tiramisu? Lava Cake? The cake in this blog post?
Thanks, Kathryn! Happy Birthday, everyone!!!!!