The Five Books of Moses
,
The Schocken Bible, Volume 1
, aka "Schocken Pentateuch."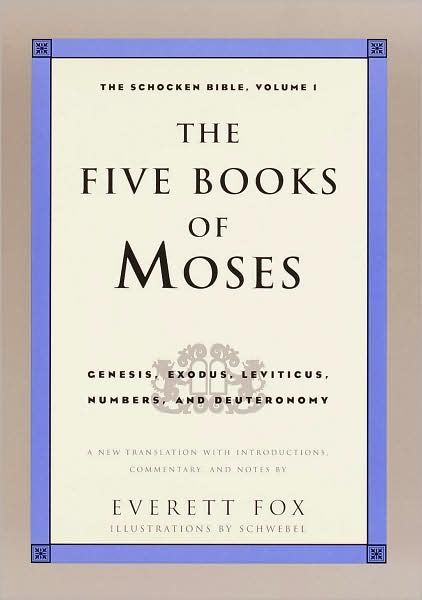 the sound and the sense…
…of the original. Newly translated by Everett Fox with (lots of) commentary and notes, this version of
Torah
brings with it a lifetime of devotion and scholarship; it is an outstanding study resource and an exceptional choice for public reading. Fox brings the sensibilities, rhythms, literary devices, and general styles of the original Hebrew into English in ways that make reader and especially anyone listening during worship wonder if they've really heard that passage before! As the translator explains, principles in the work of Martin Buber and Franz Rosenzweig influenced him—in many ways he's gone beyond those giants. And why not? After all,
The Five Books of Moses
is copyright 2000 though parts were published earlier, starting in 1983. The commentary is especially valuable to me as someone far more familiar and experienced with interpreting the New Covenant scriptures than the Old. One reviewer suggested it would be even better as an interlinear or side-by-side English/Hebrew bible and I agree, though keeping the same highly readable text size and style might make the book too awkward and heavy.
Printed in large serif type on quality paper, this paperback is solidly sewn and glued in signatures; the 1.75" thick book is a pleasure to heft and it easily stays open! If you're passionate about scripture, please consider adding this Torah version to your library.
my amazon review:
the sound and the sense