Sally is moving house and does that usual wondering where all the stuff came from; thus, today's
minimalist 5
. She introduces with:
So bearing in mind you are allowed the Bible, a bed + linen, a functioning kitchen, and a comfy chair, clothes within reason (no dragging last centuries wardrobe in case), and probably essential today a lap-top OR computer choose one from each of the following as your luxuries:
Sally provided the cute moving kitteh pic!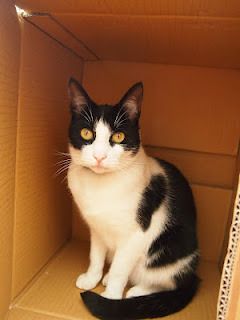 1.
A book
? Assuming sets are allowed, all 4 volumes of
The Gospel In Solentimane
. It's way long outta print and though it's not technically my fave gospel commentary, it's right up there and impossible to find online.
2.
A piece of music
(albums/ sets allowed) ... rather than music to listen to, I'll take (literal scores of) music to perform, and it's gotta be (oh, such a tough one) the
Beethoven Piano Sonatas
.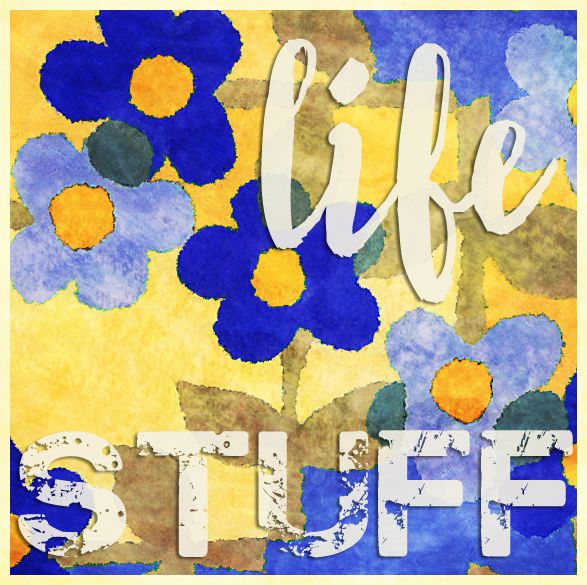 3. Sally didn't list phone as essential, but likely it's a default inclusion, so my
electronic/tech equipment
will be a
CD player/radio boombox
, because sometimes I want to be away from the puter and it actually would be more all-purpose than an iPod, but maybe iPod was included, too?!
4.
luxury item of clothing
: it ain't real luxury, and it
is
from the last year of the last century: I'll take the wonderful
tan corduroy with dark red quilted lining winter vest
(no hood, sorry) I got for $1.00 on sale at the church thrift store. I did need to have it dry-cleaned in order to make it wearable, so the total price was a little more.
5.
One item of your choice
—it can be as normal or as weird as you like.
Art supplies
, another multiple that easily packages up into a zipper case.