The Gathas of Zarathushtra
: Hymns in Praise of Wisdom by Piloo Nanavutty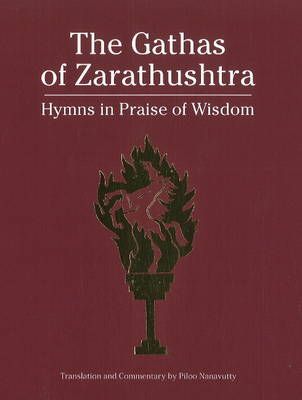 Historical and cultural background, commentary, images, notes, and explanations make this an eminently approachable resource for anyone interested in Zoroastrianism. I'm very much a newbie to the study of this world religion, yet very much aware of ways its dualism, apocalypticism, and high ethics have influenced post-exilic Judaism (though by definition "Judaism"
is
post-exilic...) and Christianity—especially Mark's gospel, the epistles of Paul and the deutero-Pauline canon. From a neophyte's view, this book seems like an excellent introductory view into sacred texts of a people, words that define and describe their interactions with the divine, with one another, and with all creation.
Back matter includes glossary, index, and brief bibliography for those of us who need to know more. The only shortcoming I discovered is not wanting to write my own marginalia into this beautifully formatted and produced edition! Since it isn't about the Hebrew Bible or New Covenant Scriptures I don't have the credentials to assess this book's contents, but whether you're a student of world religions, of culture, of anthropology, or love literature in general, I'll still suggest you consider adding this edition of the
Gathas
to your library.
my amazon review:
an excellent intro to Zoroastrianism