another random 5 again
; hosted again by revkjarla on the revgals
1.
One of the best things this week
was a Facebook friend offered to send me some organic
catnip
and then messaged me she was including one of the
kitteh bracelet
s she makes!
2.
If I were in a Republic of California Pageant
,
piano, Piano, PIANO!!!
would be my talent.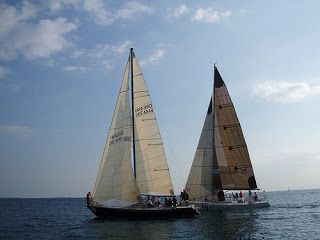 3.
Thanks for giving me a YACHT!!!
I'm naming it
Sun Country
, because life aboard would be full of the life, optimism, openness, and possibilities that happen with great food, drink, company, and conversation and that come alongside freedom of the sea.
sun country living
is one of my design blogs; I also own the domain "sun country living," though I need to figure out what to do with it.
4. My
circus performance
also would be
piano
; I know that's not a typical circus act, so make it the
soundtrack
instead.
5.
In my bag/wallet/backpack that best describe me,
I always have a short
stack of paper and a few pens for writing, pencils for drawing
; they're all about being a compulsive theologian and designer.