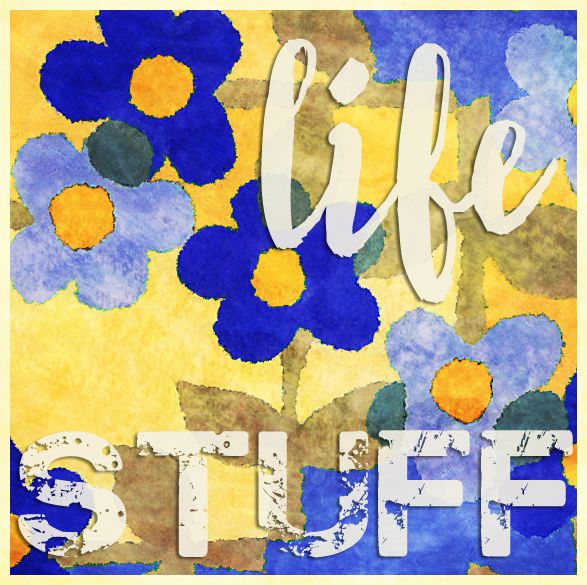 For today's
all about art Friday 5
, Pat Raube hosts because she's "...on the organizing committee for an all-women's art show that opens tonight! This means life has been about hanging paintings, arranging sculptures and assemblages, and doing everything we can to make sure we show off the women's work to its best advantage," so she asks "...reflect with me upon art and the role it plays in your life (and ministry!)."
1. I need to take a pic of my
favorite piece of art
in my home, boats in the harbour (not sure of the exact title) but I'll link you to the artist,
Elizabeth Berry
, and tell you I found a perfect, framed, large print of the wonderful painting for $8 at Goodwill.
2. These days I don't have a consistent
place of worship
, though finally I've been doing some organ and keyboard supply, and none of the sanctuaries/chapels have anything very interesting. However, the church where I'll be this coming Sunday again asked me for some art to include in the bulletin (they print everything on folded, legal-size paper and often have extra space because of the mechanics of needing a certain number of pages), so that helps a little. In the past I've designed so many banners, bulletin covers, event flyers and would love to begin doing at least a little again.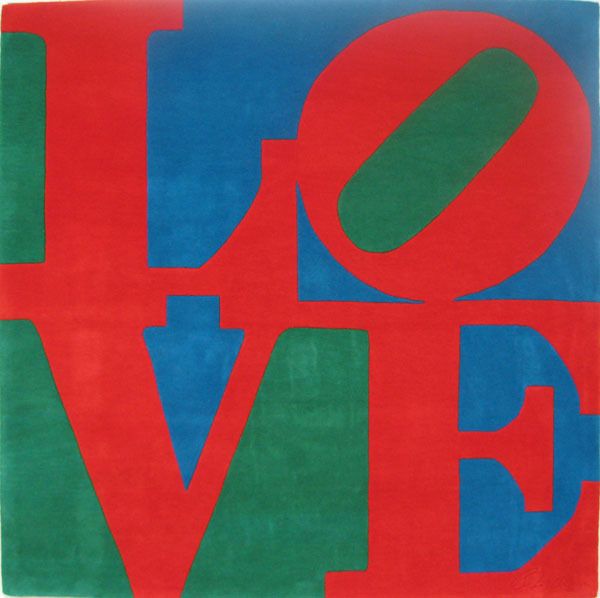 3. For
public art
, I still love Robert Indiana's LOVE sculpture. I'll give a shoutout to my own contest-winning street banner from last winter.
4. Among the very very many
pieces of art that speak to my soul
is Lyonel Feininger's "Church of the Minorities."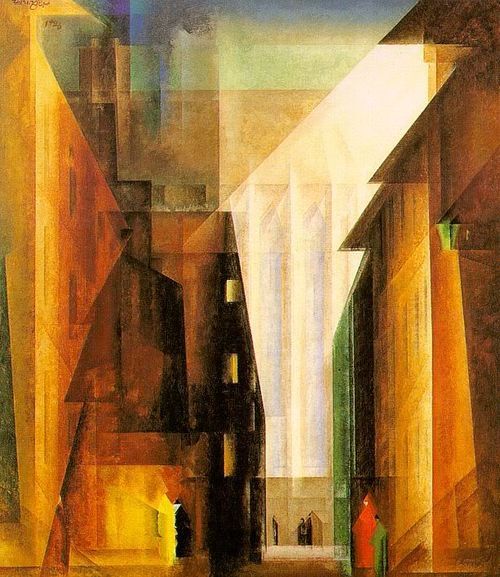 5.
The last time I created something beautiful, just for me
? I truly don't know. I'm at such a serious place of brokenness and dysfunction... however, I've re-digitized two of my favorite paintings from the past and plan to enter them in the annual fall show that begins next weekend at St Mark's United Methodist. In the interest of time I won't grab a pic of either right now, but they're bright, splashy, and wonderful.
PS I'm an art contributor to textweek, and I have a Facebook page featuring some of my own liturgical and other art:
suntreeriver design
. Sun, tree, and river are persistent images throughout scripture, and in more secular terms, the sun is earth's star; trees are its lungs; waterways are this planet's circulatory system. Time limits my writing much more about my own artistic involvement with the church on this quick Friday 5, but maybe I need to do that soon.