The Journey
:
Walking the Road to Bethlehem
by Adam Hamilton on Amazon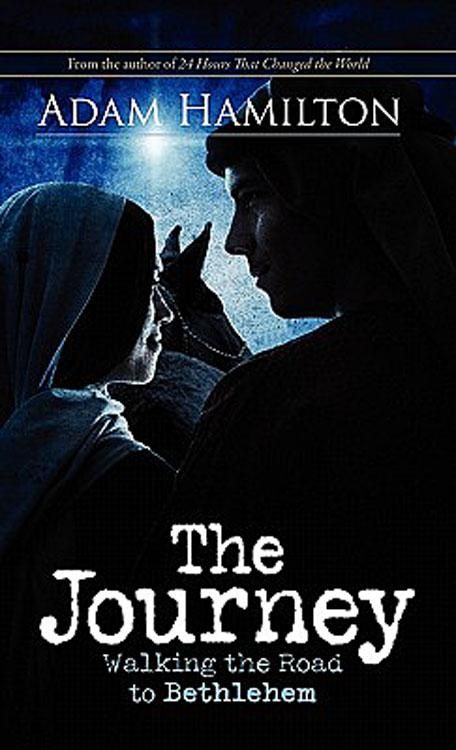 With particular emphasis on cultural and geographical details that we typically don't get in the Nativity Narrative, United Methodist Pastor Adam Hamilton, who researched and lived this book in the Holy Land, walks his readers through the Christmas texts in Matthew's and Luke's gospels; he doesn't shortchange us on Hebrew Bible background and antecedents either!
In five chapters—Mary of Nazareth, Joseph of Bethlehem, Mary's Visit to Elizabeth, From Nazareth to Bethlehem, and The Manger—the author writes about central and more peripheral actors in the story of Jesus of Nazareth's birth.
The Journey
is full of interesting information about population size of each town, distances from one place to another, social classes and occupations of the residents, religious practices, material and construction of buildings.
A few highlights for me were in chapter 4, "From Nazareth to Bethlehem," as it explored which route Joseph and Mary likely took on their way to the place of Jesus' birth, with the author's conclusion it probably was the one that led to their tracing the geographical path of salvation history to that point. The same chapter has a diagram of the house with attached stable where Mary gave birth, and carefully explains it all. Mary had a midwife? Of course, though I'd never thought through that fact! Also, in chapter 2, "Joseph of Bethlehem," he offers details regarding the "messianic" Isaiah 7 text, information I knew in outline, but was happy to learn more about.
The Journey
is more devotional and practical than formally theological, and at many points along the way, Hamilton lists real-life examples, suggests parallel situations in our own lives, and offers ideas of how each of us can incarnate the presence of Jesus Christ in our own worlds. It's also well-written, without the kind of stylistic annoyances that make a reader cringe. As a reviewer I received only the hardbound book, but you might want to check out the five (so far) collateral pieces that include a Kindle edition, DVD with Leader Guide, A Season of Reflections, Children's Study version, and one for Youth Study.
my amazon review:
Traveling to Bethlehem