Touching Wonder
:
Recapturing the Awe of Christmas
, by John Blase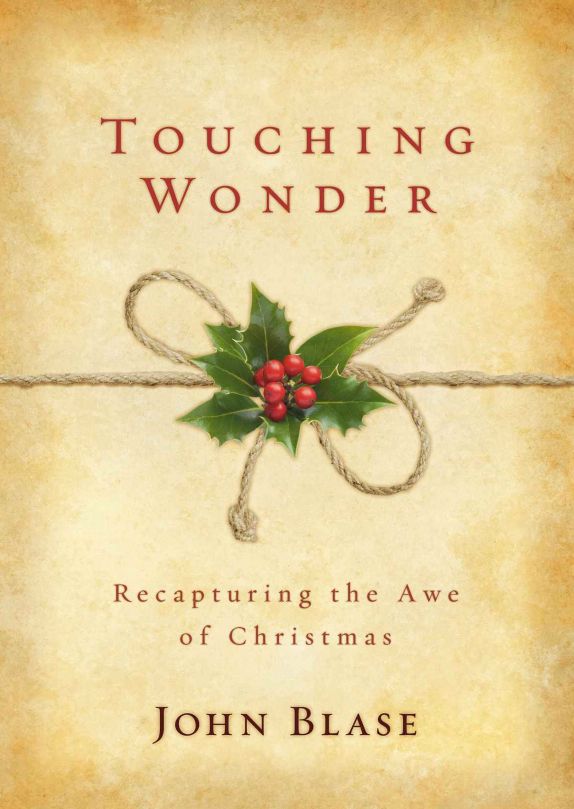 The Nativity narrative from A Charlie Brown Christmas, the annual pageant at Downtown Tall Steeple Church, at Remote Rural Neighborhood Parish. Shop windows, living room manger sets, greeting cards, too.
Touching Wonder
is just right for this Christmas, since this is Luke's lectionary year... but wait! We read Luke's account every Christmas Eve and Christmas Day, but nonetheless Caesar, Herod, John the Baptist, the Jerusalem Temple, Luke's subversive canticles, divine surprises, angels and shepherds,
still
set the scene so very well for traveling again through Luke's gospel during RCL year C.
Passages from Eugene Peterson's
The Message
open each of the dozen chapters; author John Blase then provides a reflective response in the form of an imaginatively possible story in the same style and mood as Peterson's language, and concludes with prayer printed on parchment in a handwriting font—or maybe in the author's own hand. The prayers form a helpful model of what ours might be as we consider these texts and their meanings in our lives. Besides the Luke pericopes, there's a brief John 17:1-5 "clip" from Jesus' high priestly prayer; it follows Psalm 29:3-10, subtitled "The Father."
This would be a perfect seasonal gift for almost anyone, church-goer or not. The excellent fit of Peterson's and Blase's language to the earthiness, messiness, and politicalness of Luke's über-familiar chronicle well might make a skeptic take another look at the eschatological enterprise called "Christianity." Or maybe not. In any case, who would not be delighted by Amanda Jolman's literally lovely illustrations?
A big "thank you" that I was able to get the kindle version of
Touching Wonder
as a free download!
my amazon review:
living in the wonder