First Friday 5 of this new year 2013 is about
resolutions, absolutions
; Pat R hosts
resolutions
0.
shake it out!
...Florence + The Machine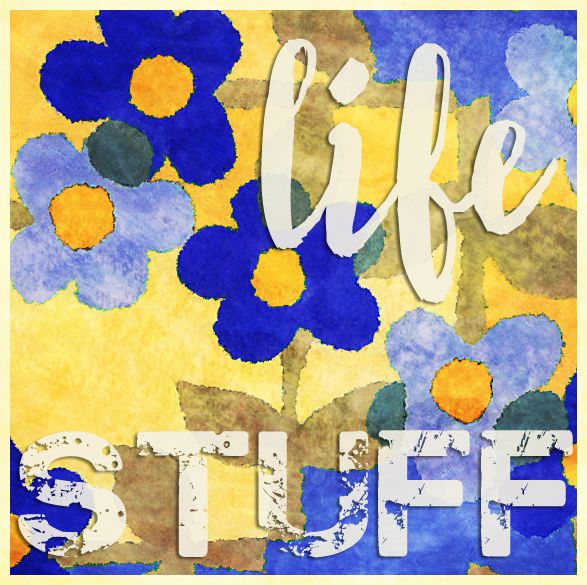 1. I don't know that I've ever had a most – or least – successful, beneficial resolution in terms of my
way of being in the world
, but I'm planning one for 2013: I was happy to receive a cargo collective (virtual place and space for artists/designers to showcase their work and interact with other artists and their art) invitation and hope to publish my own site there; that'll be a spring project. I'm close to ecstatic to have 1200 individual and 400 page likes on my facebook design page, and (of course) I have a standalone site and twitter account, but need to be my own agent, publicist and friend!
2. With regard to my
physical health
, this year I hope to stop telling myself as I have for the last 5 years, "as long as I don't
gain
any weight" (I haven't) and actually lose some. My goal is 20# in the next 12 months. If I can work out more and lose the appearance of 30# that'll be a great extra!
Spiritual health
: pray more, meditate more...
3. I need to find a non-virtual family that will become a
[primary] place of mutual emotional sustenance
. How's that for a major resolution?
4. Over the past year I've been hangin' some at 3
communities of faith
, none of which has become my own primary, and have a
specific hope for each of them
, but would rather not make these public. "They're in my prayers," though.
absolutions
5. For an area
where I need to offer myself more grace
, and make more demands (have I previously blogged this?), I'll quote a TV show from a few years ago. It was Dr Keith TV, a clinical psychologist talking to a young guy, who said to Dr Keith Ablow, "I'm not trying to act like a victim!" Dr Keith replied, "you're not acting like a victim at all; you're acting like The Strong Guy, but you need to demand more of others and more of yourself." My situation exactly.
Thanks, Pat! I started writing a couple hours ago, decided I didn't have anything sparkling or insightful to say, decided not to play, and then thought "why not?"