Gospel Deeps
:
Reveling in the Excellencies of Jesus
on amazon
Jared Wilson and /or the church he serves are affiliated in some way with:
• The Resurgence

• Gospel Alliance New England

• Jared Wilson pastors Middletown Springs Community Church in Vermont

and he has his own site:

•Jared Wilson dot com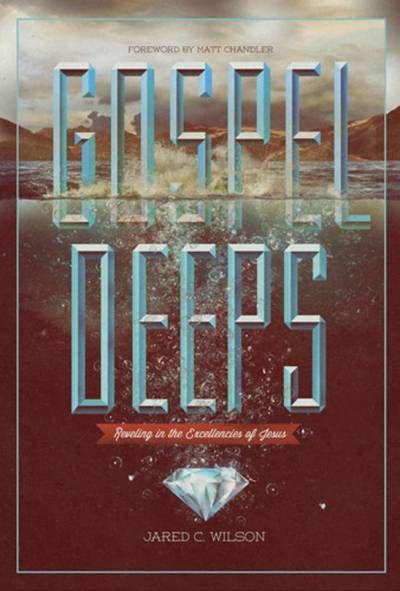 For what it's worth, Jared Wilson is from a theologically altogether more conservative background than I am. Complementarian gender roles in marriage, all-male church officers, a less sacramental worldview—these differences and others could become obstacles for me in some conversations. However, in this book, Pastor Wilson lines out, explains, and scripturally grounds the multifaceted depth, height and breadth of the person, position, and power of Jesus Christ in a manner virtually no Christian could dispute, and without once leaving a solid trinitarian perspective behind in the dust.
With easy-going prose, not many theological technicalities, and an easygoing conversational manner that truly makes me want to meet him in person, in fewer than 200 pages Wilson reminds those who've been absent from church for a while, those who've been attending Sunday and weekday worship faithfully, pastors who preach the gospel, how it's all about Jesus, because ultimately it's also about God's total loving claim upon all creation; I especially appreciated chapter 8, "Cosmic Redemption." A scripture index at the back is useful, also. Very definitely a very high recommend!
my amazon review:
deep excellence