Legal note in accordance with Federal Trade Commission 16 CFR. Part 255: I received this product for free from Amazon Vine with no requirement to write a positive review.
Additional blog material not included in my review:
You know I had to choose this book! I was born in the very deep south of the USA; as a little kid I lived with my late Dad while he taught forestry at Mississippi State—although I never really knew him, his obit says he worked in Gulfport those last couple decades of his life. Besides,
Rivers
is loaded with biblical and theological imagery. So here's my take on
Rivers
, by Michael Farris Smith.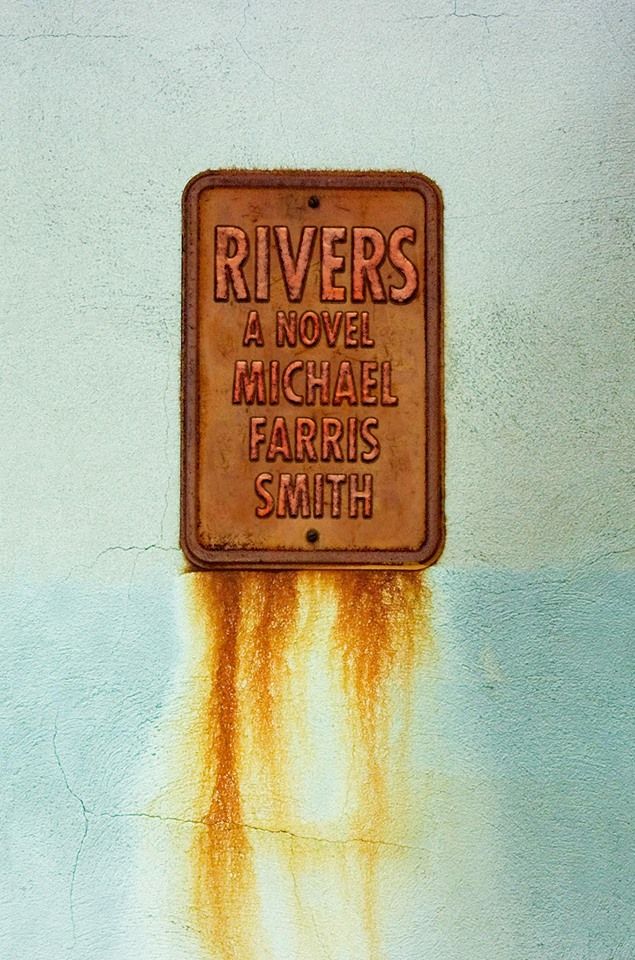 In the dark, murky, weather events and human interactions in this soon to be published book by Michael Smith, we find some apocalypticism in the natural world as we've known it unfurled into chaotic disarray, though very little apocalyptic in the literary sense of veiled, coded, communications. Is "protagonist" still a viable word? If so, it sounds too pretentious for something set in the Southern USA, too mannered for anything on my book shelves, so I'll refer to Cohen and Mariposa as the main characters.
Cohen's name connotes priest, a mediator between earth and heaven; Mariposa is the resurrection symbol of butterfly. The quick-moving narrative is biblical, it is southern, in some ways it's even a little southern religious. But not tent revival meeting, crickside baptism religion. Religious mostly in symbols of night, darkness, dawn, violence, blood, water, death, birth, resignation, and redemption. In the scriptural symbol of house as sheltered dwelling, house as lineage and continuation of one's name and presence in the world.
At book's opening we learn that Cohen, like his father before him, framed houses. Cohen's wife Elisa and his unborn daughter named Rivers both are dead. On horseback, on foot, in a truck, anyway he can move an inch or a mile, Cohen aims for Gulfport; along the way, he becomes entangled and intertwined with a couple dozen folks. He's no longer physically framing houses, and the daughter who promised Cohen's future is gone, so Mariposa needs to enter the story. Due to violent circumstances and mortal injury, Cohen eventually dies, but (of course) not before Mariposa becomes pregnant with Cohen's offspring. Was it not inevitable that amidst the end of the world as many had known it, a child from Cohen, whose name suggests connecting heaven and earth, would come into the picture to offer a future and a hope because of Mariposa, the butterfly that emerges from the caterpillar's tomb? Did it not need to happen that Cohen again would frame a house, this time one that bore his DNA and carried his lineage?
As much as I enjoyed Smith's writing and his Southern Impressions, and appreciated how he skillfully painted one scene after another, I was a little disappointed that Cohen and Mariposa were the only clearly drawn characters, but that may have been intentional. Also, this book was just about the correct length. If environmental. southern, or (semi)-apocalyptic fiction is one of your pleasures, I hope you'll consider reading Michael Farris Smith's
Rivers
. Thank you.
my amazon review:
new from Michael Farris Smith