Today Deb hosts and asks five questions about
background music
.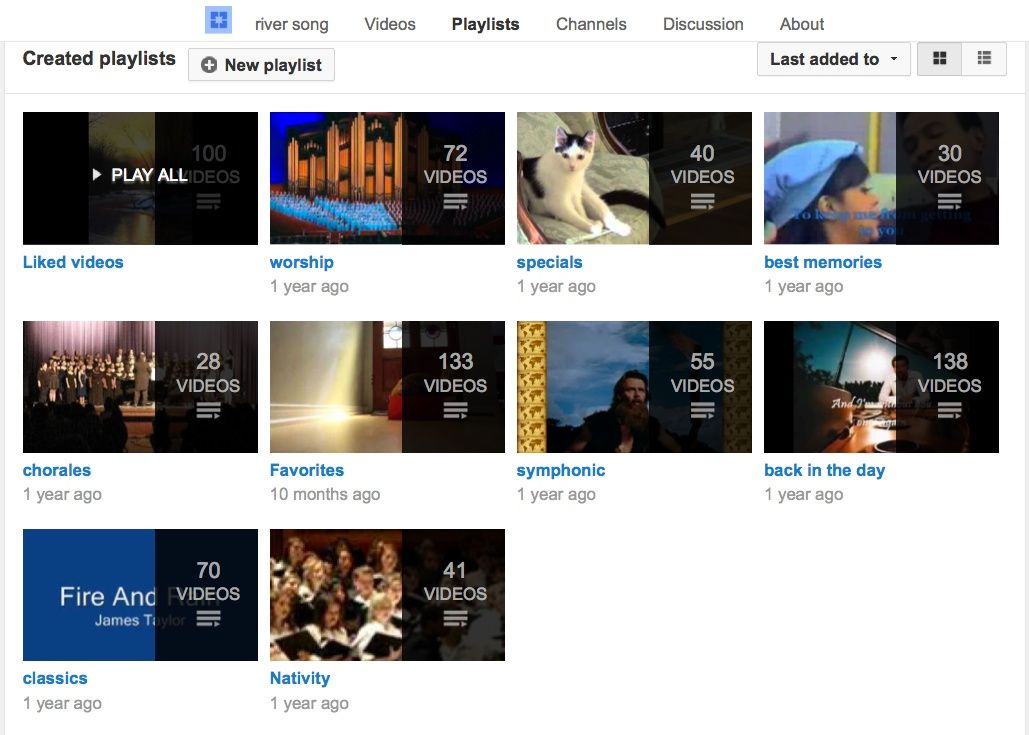 My header image is a screen capture of my current YouTube playlists; I'm happy to find a place to display it!
1. In a workplace setting – office or "other" – typically I want to turn up the music, but occasionally need to drown out bad taste with headphones, or more accurately, wish I had headphones, since in such cases earbuds don't work well enough.
2. Most grocery stores and malls around here play very likable music, almost never anything that makes my ears hurt or pains my musical sensibilities! In fact, my only complaint is at times I wish they'd play the music louder, so I could hear it better.
3. In the interest of getting this blogged, I'll say my "perfect playlist" would be about an hour long, and include selections from all the categories in my YT playlists. Some of those contain duplicates, because of music in more than one category, and music I want to hear a lot.
4. The church I attended for a while usually started playing recorded music quietly about 30 minutes before the scheduled start of worship; formal organ prelude was only a couple minutes long, in order to set the tone. I loved entering that space filled with earlyish morning light and lovely sound.
Ages ago when I served as church musician, I played Daniel Pinkham's "When The Morning Stars Sang Together" for organ and electronic media. Although the score came with a recording, the performer (me!) needed to re-record the accompaniment to fit their general tempo, pauses, and other idiosyncrasies. I included a visual accompaniment of slides from the old Hansen (now Clark) Planetarium in Salt Lake City. Some of the most overall conservative people in the congregation loved it! Sorry I couldn't find a video with a quick YT search.
5. The earliest I've ever heard Christmas music in a retail store was mid-August a few years ago in Big!Lots—formerly Pic 'N' Save and/or MacFrugals in some areas if you had them.