3 dog mom hosts today's
must see Friday 5
If someone told you they were coming to your city/state/country for the first time, what five things would you recommend that they be sure to see or do? This might be a city, national park, historic site, restaurant or other attraction. Have at it, and share the link to your blog in the comments below. Be sure to visit and comment on other participants' efforts today, too. Oh, the places we can go!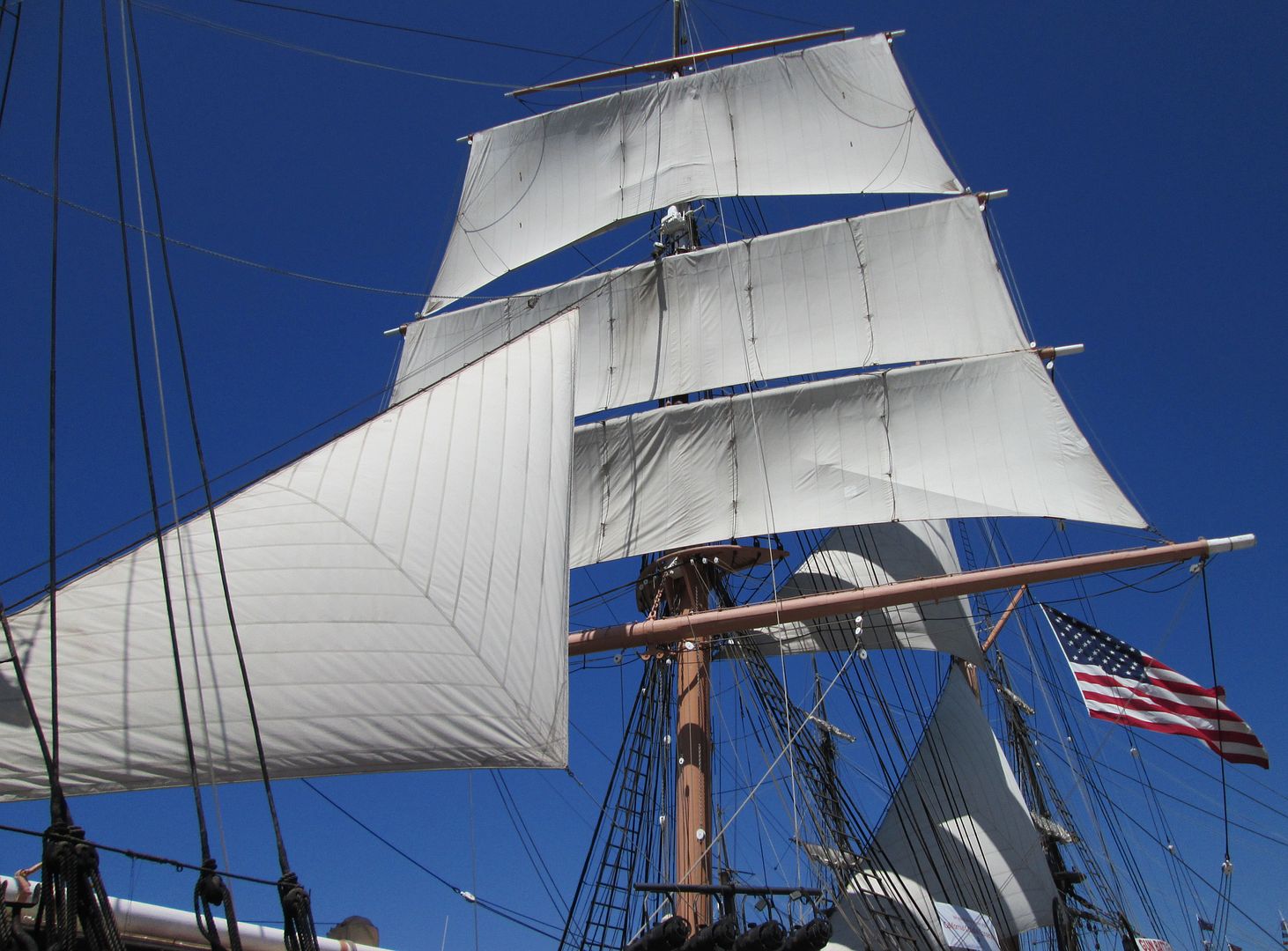 1. I'm concentrating only on this city because including state and country would make a blog post at least 100 items long! My header pic is
Star of India
, the oldest active sailing ship in the world! The annual Festival of Sail happened here last weekend, with sails around the Big Bay and visits by several other ships. Of those visitors, I especially love Bill of Rights with her fabled history, and American Pride with her handsomely distinctive red sails. However, I'm featuring Star of India because San Diego is her home port—as it also is for Californian, the official Tall Ship of the Republic of California.
2. This is the Unified (air, sea, land) Port of San Diego, and Tijuana-San Ysidro is the busiest land border in the world. Because the world is post-911, crossing into
Mexico
and then back into USA no longer is the hop, skip, and jump it used to be, but you'll still probably enjoy being a turista along Avenida Revolución and maybe even venture into some of side streets and byways.
3. In Southern California indeed we do have four seasons! To experience real autumn, go into the
Julian mountains
during the next couple months for a slice of apple pie. A little later on during January or February, the town of Julian and environs will offer you that winter snow experience.
4. Maybe particularly during spring, and probably especially if it's a spectacular blooming year, you need to visit the
Anza-Borrego Desert
.
5. You probably would like to spend an hour or a day on the
beach
when you visit this coastal desert? Pacific Beach and Mission Beach are popular, crowded, and noisy—for a bit more class and comfort, try La Jolla Shores or Windansea.