Bearing Fruit
is this year's April Synchroblog topic! Is it not incredibly comforting, reassuring and freeing that we discover
bearing fruit
in the scriptural context of Jesus' vine and branches discourse?! I believe it is! Bearing fruit is an especially fitting theme for Earth Day; although April 22 (tomorrow, Wednesday this year) is the official, formal Earth Day date, many individuals, organizations, cities, counties, and towns celebrate with festivities on the nearest weekend. My synchroblog contribution is a trio of stewardship designs I created a while back, and re-imagined for this event.
Go and Bear Fruit—John 15:16
16
You did not choose me, but I chose you and appointed you that you might go and bear fruit, and that your fruit would remain, that whatever you ask the Father in my name he may give you.
17
These things I command you, that you love one another.
John 15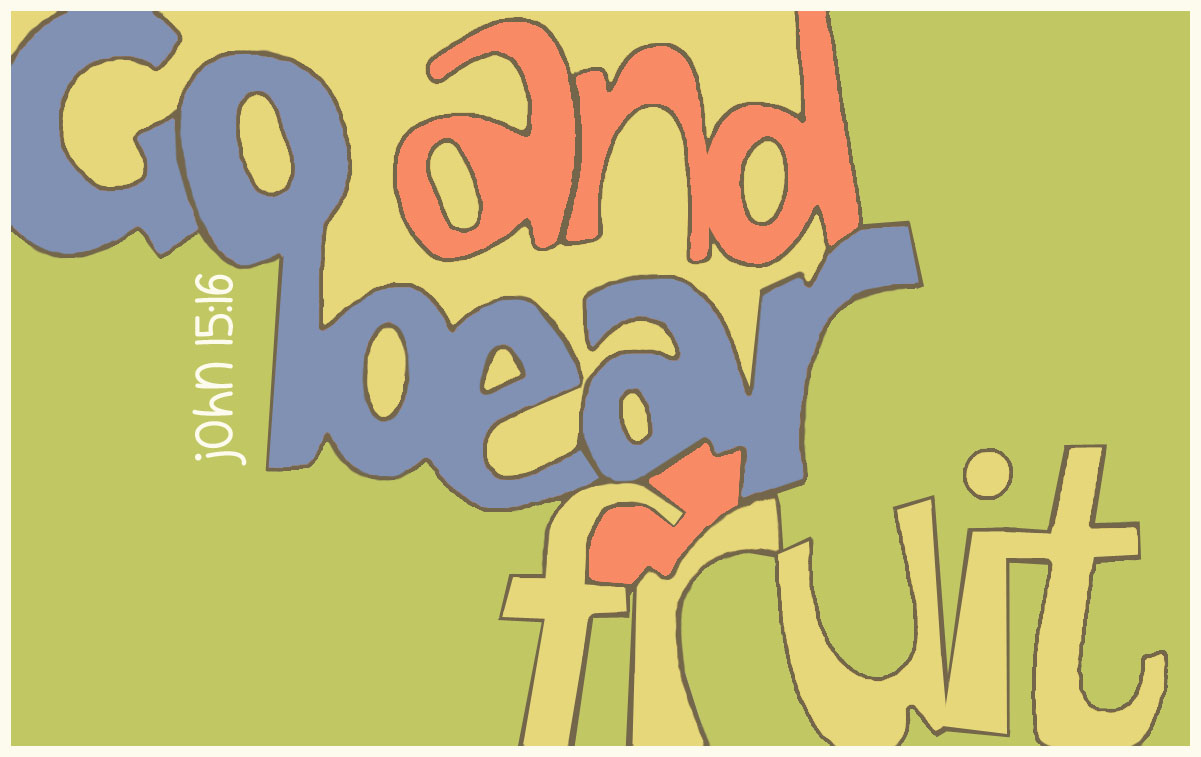 Sow Bountifully; Reap Bountifully—2 Corinthians 9:6
6
But this I say: He who sows sparingly will also reap sparingly, and he who sows bountifully will also reap bountifully.
7
So let each one give as he purposes in his heart, not grudgingly or of necessity; for God loves a cheerful giver.
8
And God is able to make all grace abound toward you, that you, always having all sufficiency in all things, may have an abundance for every good work.
9
As it is written:
"He has dispersed abroad,
He has given to the poor;
His righteousness endures forever." Psalm 112:9
10
Now may he who supplies seed to the sower, and bread for food, supply and multiply the seed you have sown and increase the fruits of your righteousness,
11
while you are enriched in everything for all liberality, which causes thanksgiving through us to God.
2 Corinthians 9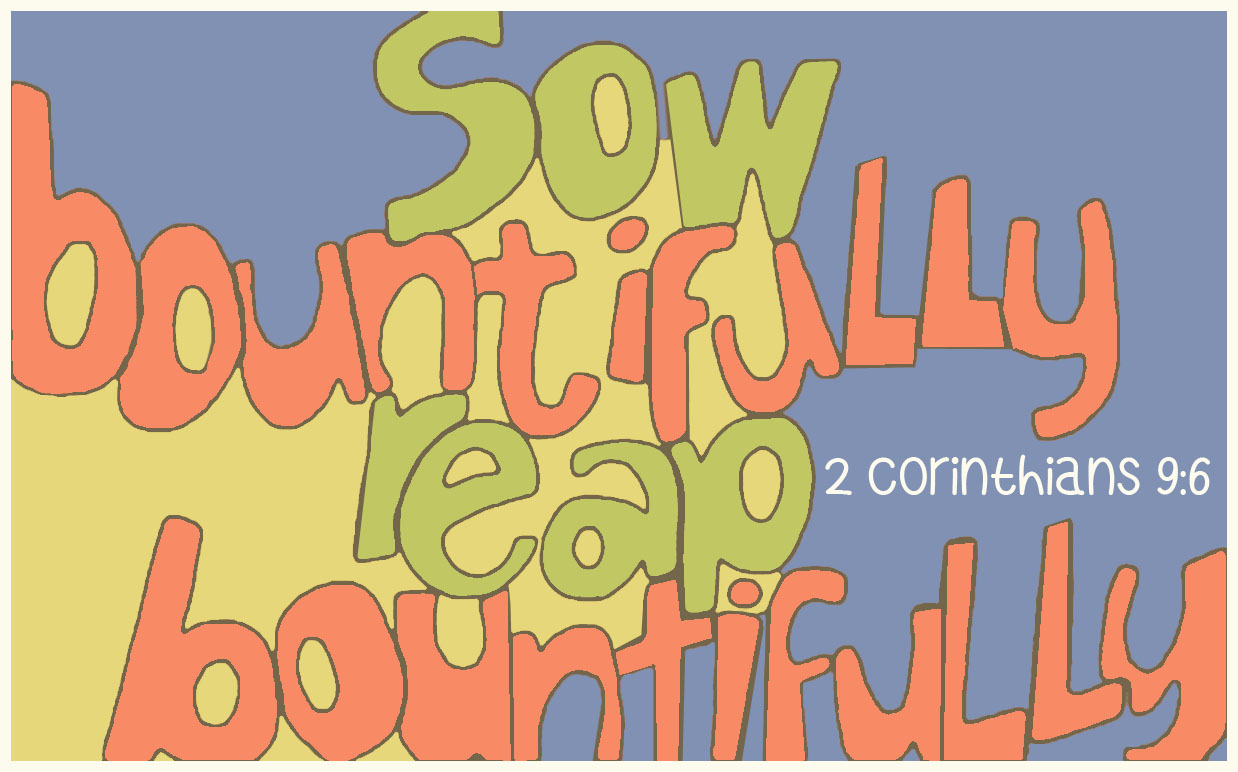 Servants and Stewards—1 Corinthians 4:1
1
Consider us in this way, as servants of Christ and stewards of the mysteries of God.
1 Corinthians 4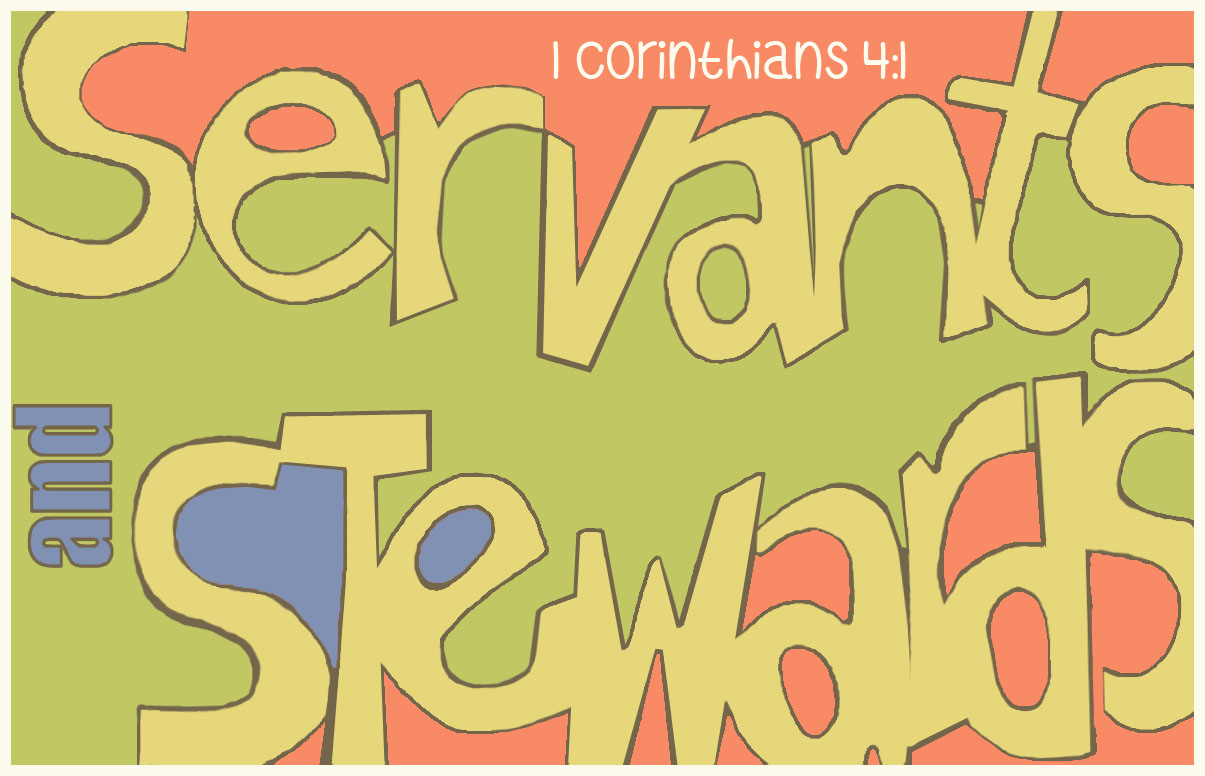 Other April Synchroblog Participants: