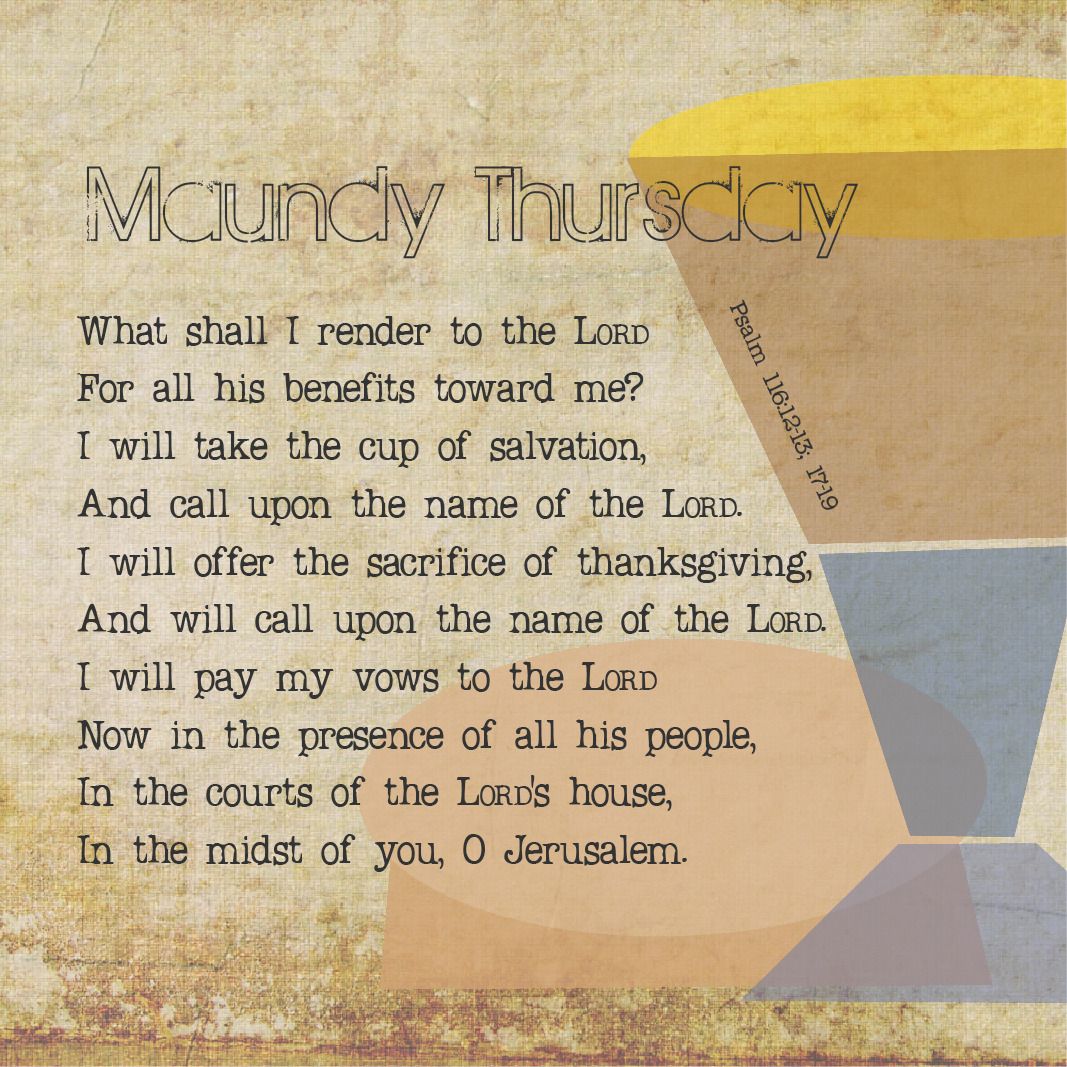 For Maundy Thursday 2015, I attended noonday liturgy at Church Around the Corner. Evenings are the usual time of day for Maundy Thursday worship, but CAC offers noon services on both Maundy Thursday and Good Friday. Today brought memories. As associate I often got to preach on Maundy Thursday. When I returned to the east coast at the end of the last century and walked over to a nearby church for Maundy Thursday afternoon liturgy, the pastor asked if I wanted to read one of the lections…an actual invitation, instead of my offering and getting turned down! During Holy Week the three years SM served as called interim at the PCUSA I used to attend, we planned and led daily eucharist together; instead of celebrating Maundy Thursday twice, we claimed the noon time liturgy as Thursday in Holy Week. On Maundy Thursdays north minster practiced the ordinance of
[semi-dramatic blog post about] foot-washing
—as does Church On the Hill. Some traditions consider foot-washing a sacrament, and why not, given that the rite employs gifts of creation at Jesus' direct command?!
Early this afternoon we heard words of absolution for the first time since before Lent began. Then I received a touch of reconciliation from Pastor N. I'm not and never have been heavily into sin and guilt, but like most people, I need actions and ways to put my past into perspective, to make past events and experiences integral parts of my future rather than roadblocks in its path. I've never been seriously into sin and guilt, but I've long had an overwhelming sense of brokenness, apartness, of asunderness—Paul Tillich suggests
sin
and
asunder
may have the same root. No matter how generously one interprets it, I've lived with a real separation from purpose, from community. Sometimes from other individual people. Jesus' willing act of total reconciliation embraces all creation, all apartness, asunderness, and brokenness. Today we celebrated a simple eucharist, very different from the elaborate extended setting CAC often uses on Sundays. In that blessed, broken, given – and taken – shared bread and cup, we discover and we
are
the fullness of the new creation in Christ Jesus. "A foretaste of the feast to come."
But you are holy, enthroned upon the praises of Israel.
Psalm 22:3