Time again for Kate Montaung's
Five Minute Friday
; "ten" is word of the week! How does it work? Write for 5 minutes, unedited. This time I wrote offline in my typical manuscript / semi-cursive, so it may be a shorter than if I typed, but also likely rocks a different feel. Here's my pair of ten-spots: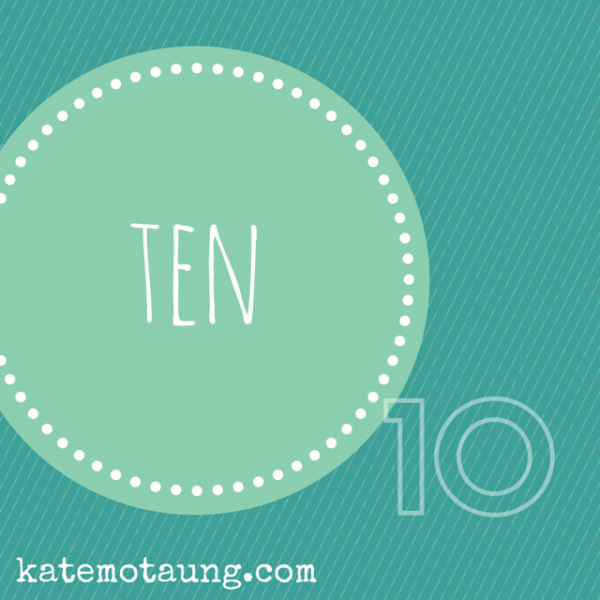 The first ten that came into my mind was the song, "Children, go where I send thee—where shall I send thee? Ten for the Hebrew children, ten for the ten commandments.... one for the little bitty baby, who's born, born, born in Bethlehem." I could reflect on the numerical count – ten!– of the tribes of Israel or the ten commandments, but won't, because after that I couldn't stop thinking how in competitions and some other assessments ten is the number of perfection. I've told people my public piano performances routinely are a 10, frequently the perfection plus of 11, occasionally only a 9.
As I bask in the rhythmic music of city traffic outside my window, I remember summers in Truro. For a month every summer my close friend K's family rented Al Hanscomb's beachfront cottage with "All Hands Come" bannered over the front door. K invited me along with other friends and classmates to visit for a week each summer; her two sisters were there, too. I had a lot of my own struggles during those times, yet being with K's family, with other friends, fun on the sand dunes, sun on the beach, evening treks into Provincetown made my own stuff manageable and still make my memories of those summers into a solid ten/10. Three of us slept in each of the two queen size beds in the loft, and you know queen size is meant for two, not three sleepers! Remembering a time as a ten when I also honestly recall the pain and brokenness of those days helps give me hope and assurance for a full, totally "tennish" life for myself in the days to come.