The Bible: A Pictorial History
. Photography by Erich Lessing; text by the late Hebrew Bible scholar Claus Westermann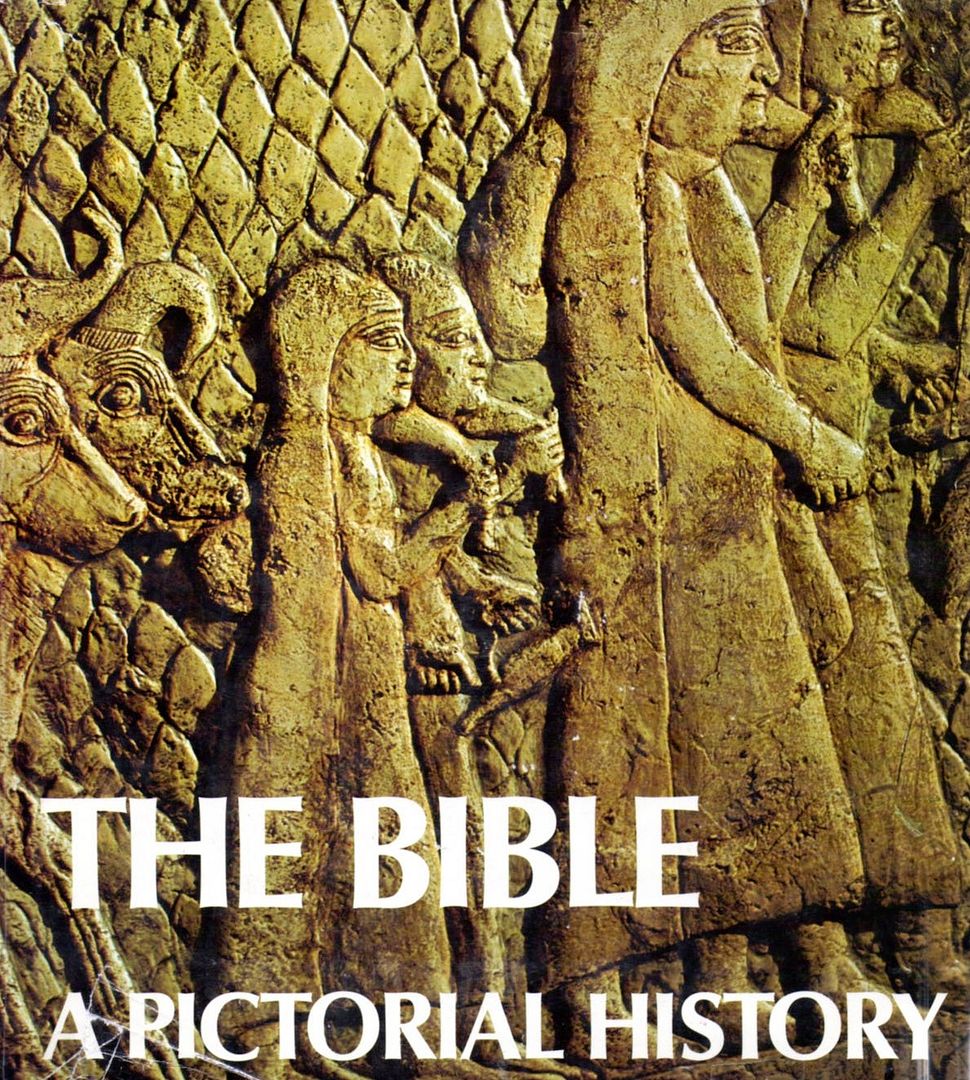 The Bible: A Pictorial History
comes from Seabury Press, which I believe is now a HarperCollins imprint.
The 9.3" x 8.3" x 0.9" dimensions of this book especially appeal to me. It's not a huge big "coffee table" style tome, but quite lightweight and comfortable to hold. The arrangement of contents is intriguing: it starts out with a 42-page introduction and overview of the Hebrew bible by Claus Westermann, who creates an expert synopsis as only someone who knows a subject in depth can do. A reasonable size serif typeface on heavy off-white paper enhances the book's total attractiveness. Then the photographs begin! All full-color, mostly full page, featuring geography and cultural artifacts—"archeological treasures of the Bronze and Iron Ages," as the flyleaf tells us. Mostly Old Testament passages in Revised Standard Version (book is ©1976) along with a few from
Jewish Antiquities
and
The Jewish War
by Flavius Josephus that well may relate to the image on hand accompany the illustrations. These references are in considerably smaller type than Westermann's words, yet still very easy to read. Eight pages of a Pictorial and Literary Index with B&W thumbnails of the illustrations and further notes on locations and artifacts conclude the book.
This truly is a magnificent achievement, and if it still were in print, it would make a splendid gift. As a matter of fact, I received my copy as a gift – still in the original shrink-wrap – on the last meeting monthly meeting of the Faith, Order & Witness Committee I attended. before relocating a few miles north to another city.
my amazon review:
magnificent.