Today our Five Minute Friday host Kate Motaung offers a
Letters to Grief linkup
.
As I typed offline, my thoughts unraveled in a free ramble. I've saved
about a third of what I wrote
(update: more like at least half separated out)
as a separate file
, so this is an edited version with lots of deletes.
Loss, the passage of time, passing of people, end of relationships, death of hope. Grief. Emptiness, tears. Or no tears. darkness. Grief. A whole-body, mind- and spirit-wrenching response or no reaction at all.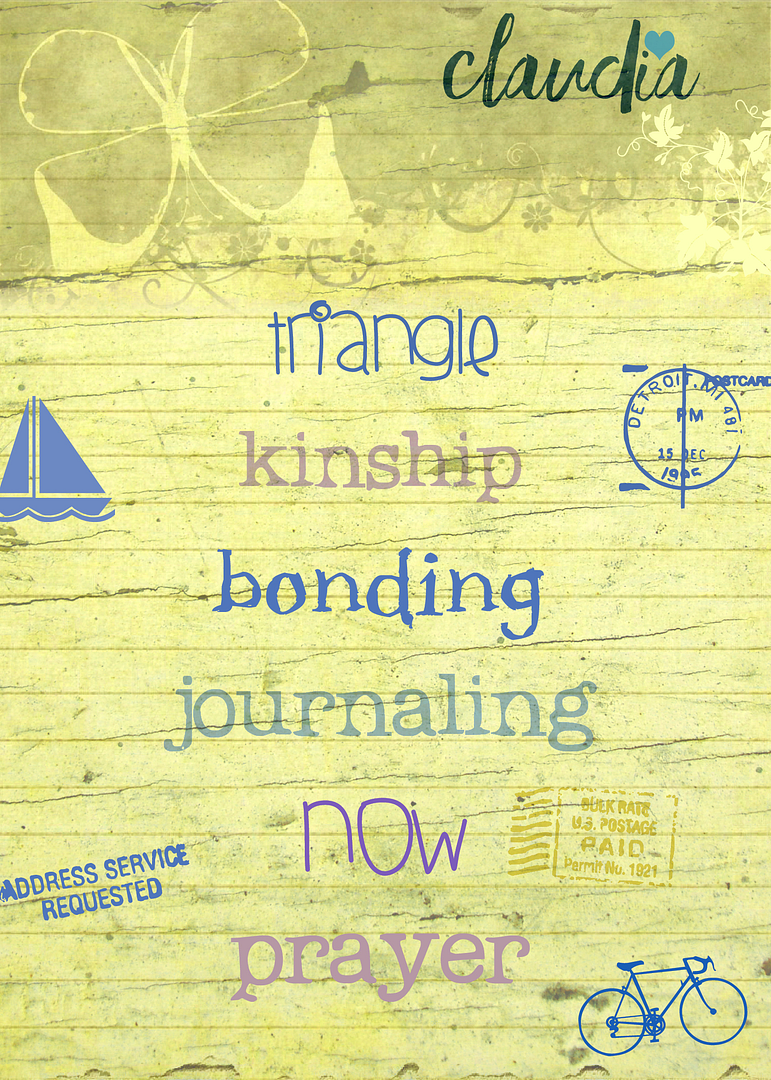 Like many or most, I could write about near-endless losses, my reactions, characteristic lack thereof, my lifelong habit of denying losses and (therefore) refusing to acknowledge there might be light and life on the other side of darkness and death. I've talked a little in real life about my Dad's apparent disappearing from my world with my daily expectation for ten whole long years that he'd return today—or make that tomorrow once the clock approached midnight. At 14 I finally and necessarily declared him dead in order to move on with my life. Everyone has smaller, easier, essential losses that need to be so we can move on, change, grow in every dimension, become the person God calls us to be. Home town—whatever that means. High school and teen year friends. You need to leave your first job to continue your career; if it was a good experience with fun people, that can be a serious, prolonged grief, as well. You get the general idea.
A severe injury I denied for too long cost me the career I'd intended, that I'd fully (and then some) prepared for, totally expected to continue in some shape, form or expression forever. Which did not happen. Kay Redfield Jamison speaks about aging so during a certain period in her life, "as well one must, with such loss of self, such distance from shelter, such proximity to death." Proximity to death, because the loss of my career – literally what I ran with every day – also included the end of every friendship and relationship I'd known. A brain injury that according to observations changed me. "This is not the person we hired; this is someone else," to quote Sizable Suburban Church 's recall committee chairperson. I no longer recognized myself either, but surely the gradual, grace-filled, healing, passage of time would change me back to who I'd been? Time doesn't heal, activity does? I've been there, done that, too.
Still have the stole? Yes. (That's a side quote from an old blog post).
Such loss of self. Yet when I glanced through the letters from last December's letters to grief linkup, every one of them seemed to be about the loss of some other person in some sense. To death, to illness, divorce, other separations or estrangements.
Today C is my grief. In church on All Saints Day they read her name not once but twice! How that happened is "complicated," but it touched my heart and finally tore part of it open. Finally.
Welcome to my household, grief. Welcome into my heart, grief.
After Shrove Tuesday 2014 Mardi Gras pancakes C and I made a covenant I've illustrated here. We sat together at the Easter Vigil.
Not long after Easter Vigil C died. During the early part of the Great 50 Days of Easter. But after Bright Week, the Eighth Day of Creation, the Dawn of the New Creation! The Celebration of the Death of Death! I've deleted a lot of my original reflections because they felt too private, too personal, too inward and intimate. At the reception after C's funeral, her baptismal certificate was at the top of the display of the collection of her mementos and keepsakes. As the pastor observed in his homily, C now was with her parents because God claimed her. Because of Jesus' infinite faithfulness we celebrate and we live(!) the death of death itself!!
Before I left Previous City for Current City, late last spring I participated in the Survivors of Suicide Loss Strength for the journey 5K. Walk, jog, lope, run a bit, reach the finish line any way you can: my left knee still gave me enough physical "grief" I couldn't run or jog the entire course, but I still crossed the finish line.
Jog, walk, lope, run a bit, trot, skip for a few steps. Reach the finish line any way you can.
Claudia. Why? Grief? Welcome.