Five Minute Friday―you know the drill: simply write without edits for approx five minutes. Kate Motaung hosts with this week's
grow
prompt.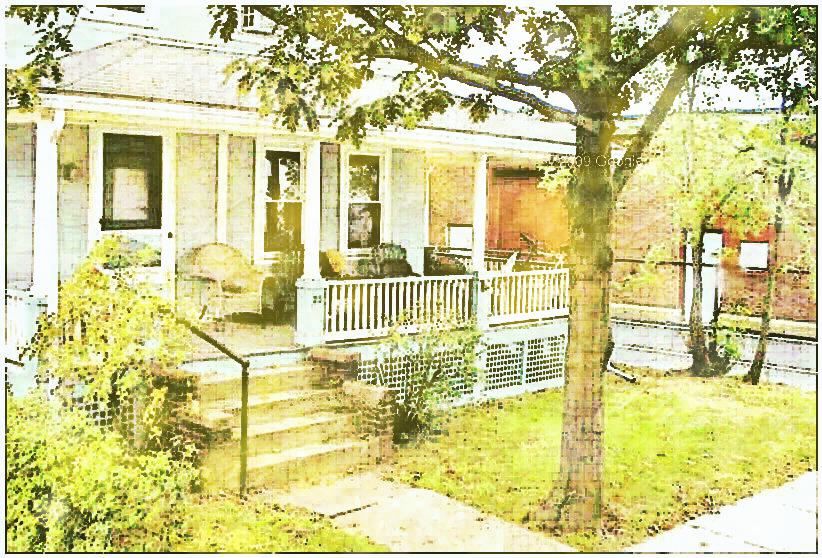 Intro:
Given that I frequently tell people desert spirit's fire! is my "more formal" theology blog, defaulting into a discussion of the upcoming liturgically mostly green Ordinary Time Season of the Church would be my typical reflection on
grow
—we often equate the color green with the concept of growth. I've taken many dozens of photos featuring greenery―probably captured several hundred, including a verdant group near the beach this past Tuesday. But today for grow I'm considering the tracks I've made, trails I've trekked over the past two decades, the highly unexpected turns and trajectories. Maybe you've heard if a person isn't growing and changing they're dying? Maybe they've already died? I also claimed this topic as a reason to use a trio of illustrations of the house I lived in my last year in seminary; in fact, the header picture is very very spring green with promises of a whole lot of future growth.
FMF: grow
Life happens. You've probably heard that life is what happens while you're making plans? But two decades later, I still cannot fathom how someone as friendly and sociable and outgoing and considerate as I am, as smart, hart-working, and creative as I've been still has not found a settled place and an ongoing purpose amongst those of similar bent and background. But that answer isn't quite right. This is about growth, so in the years since the house in my illustrations, how have I grown in intellectual, social, spiritual, and creative ways despite everything and maybe because of everything? Or have I grown? Oh yes, I have!
I look back to my interview weekends in Previous City. I totally wowed those people, yet that person who on paper was me (same stats, etc.) could not begin to approach the abilities I have today as theologian, artist-designer, performing musician. But maybe more importantly, that person who apparently (yep, of course my appearance has changed over those years) was me could not begin to approach my patience and understanding with people and their insecurities, their brokenness, their self-protection. Could not remotely approach my level of trust in the God of great surprises, whose final answer always is resurrection from death.