Time's a-wasting to officially be part of this week's Three Word Wednesday, so I'm ready to write to Kristin's Choose JOY! To help celebrate her birthday, this week Kristin chose to Choose 37 Joys. I won't count that high; instead I've chosen a more manageable four because of four elements, four directions, and because "People will come from the east, and the west, the north, and the south, and feast at the banquet in the kingdom of God." Luke 13:29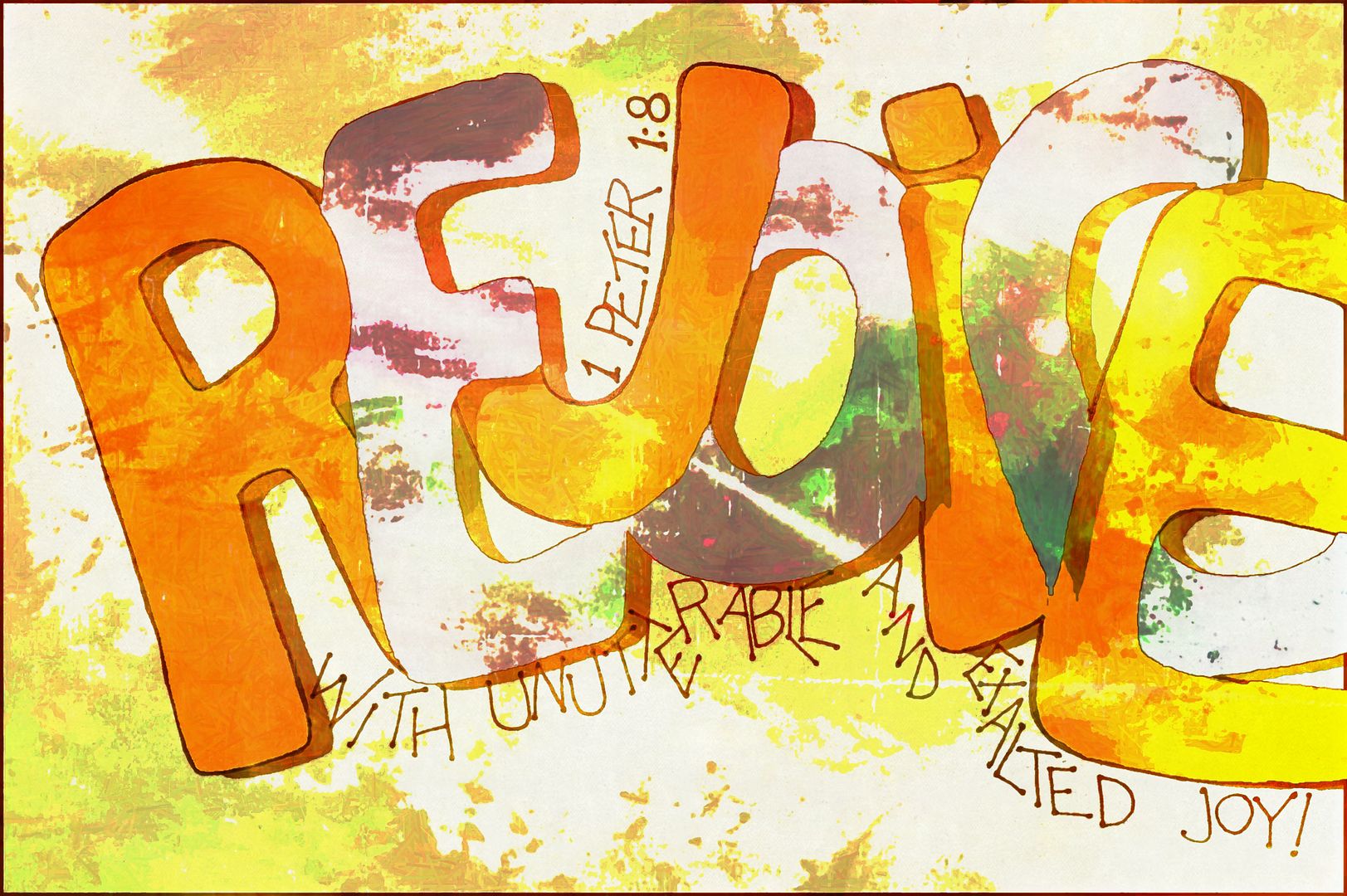 1. My header image illustrates one of my main joys—design, drawing, illustration, art... It's from a very varied 1 Peter – 2 Peter series I did, with no attempt for any consistency in style, size, media, or any design aspect.

2. I love teaching! Art, music, design, theology, so my Sunday mornings are super-joy-filled. Besides the Word and Sacrament hour that always sustains me for the week, I teach the adult SS class.

3. Summer. Always summer? Almost always. For close to a dozen years instead of not wanting summer to end I couldn't wait for autumn to begin, but recently my attitude of estival joy's returned in full.

4. All Creation! Nature, Wildlife, Gardens, Beaches, Cities—the natural, tended, built, and fabricated environments where we live and work and play. These are arenas of God's presence and grace that God calls us to care for and steward.