Three Word Wednesday from Kristin Hill Taylor—
Lessons Among Boxes
. I could talk about containerizing and therefore limiting ideas and expectations; I could refer to the domesticated God that was one of Martin Luther's main theological currents. However... the prompt is a serving suggestion, but Kristin clearly means the moving house types of boxes, so I'll do that, too. Kristin writes about Lessons Among Boxes and concludes with, "Have you learned any lessons from moving? What did your June teach you?"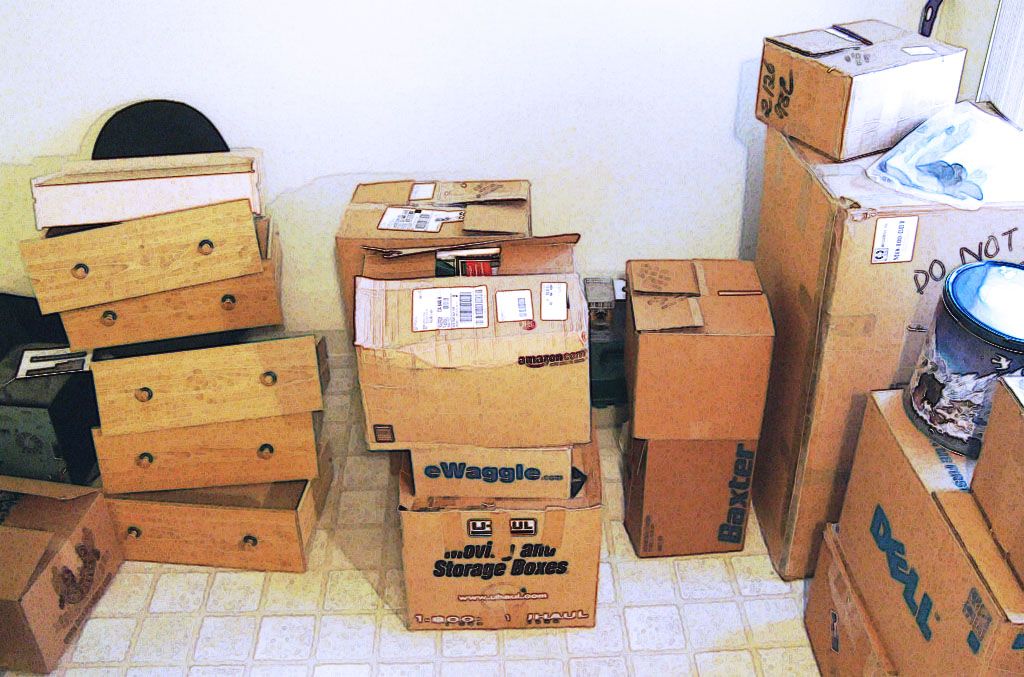 Unlike many people I love to move, but won't divulge details of the nine times I moved in a span of 34 months at the end of the last century. I'm currently in my fifth temporary housing for the past 12 months; as much as I've savored getting to know five very different sections of the City of Los Angeles (technically one place was in Santa Monica City), these haven't been fun moves because most of the material objects I want to surround myself with again are in storage, and I'm still yearning to find an affordable fairly long term place.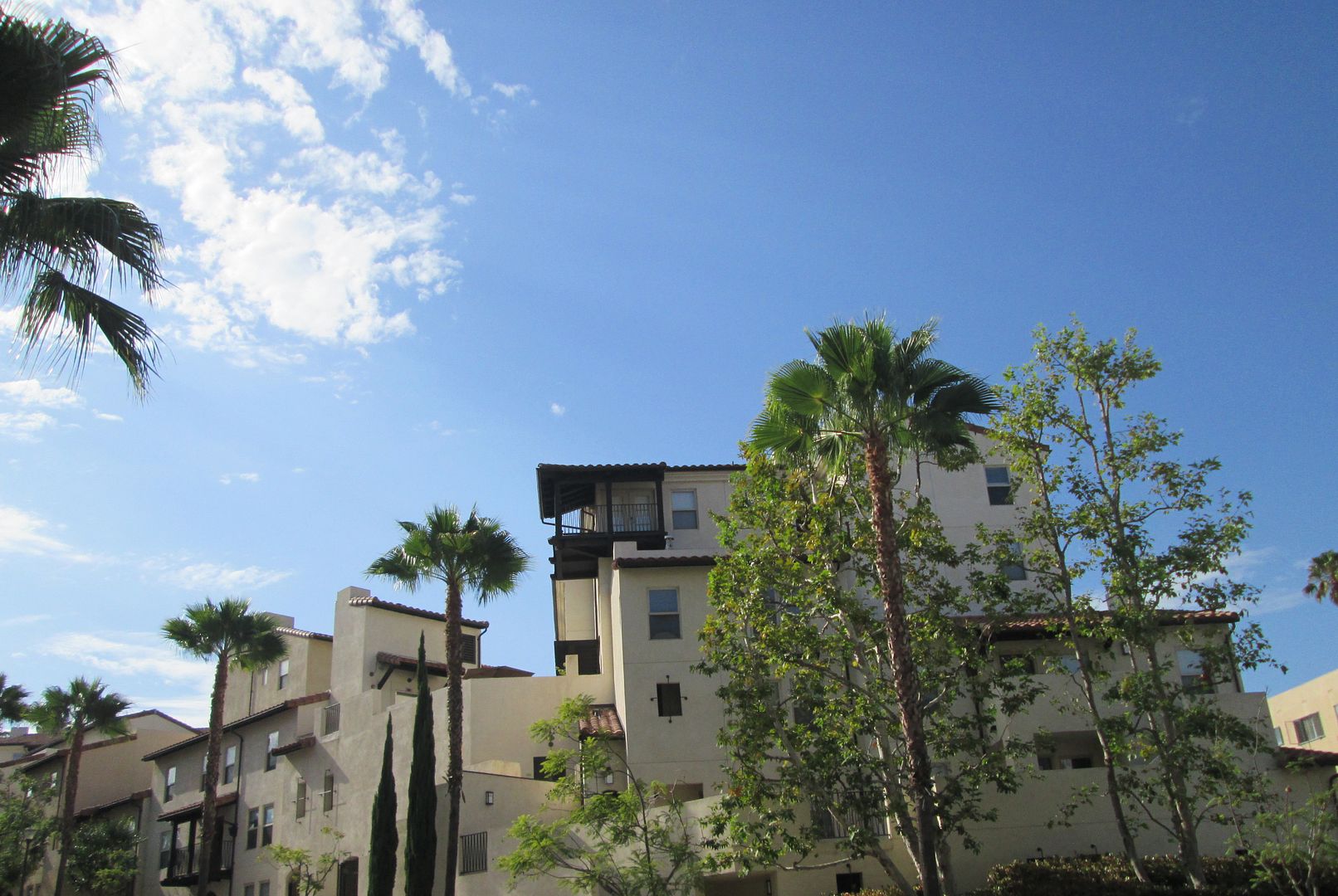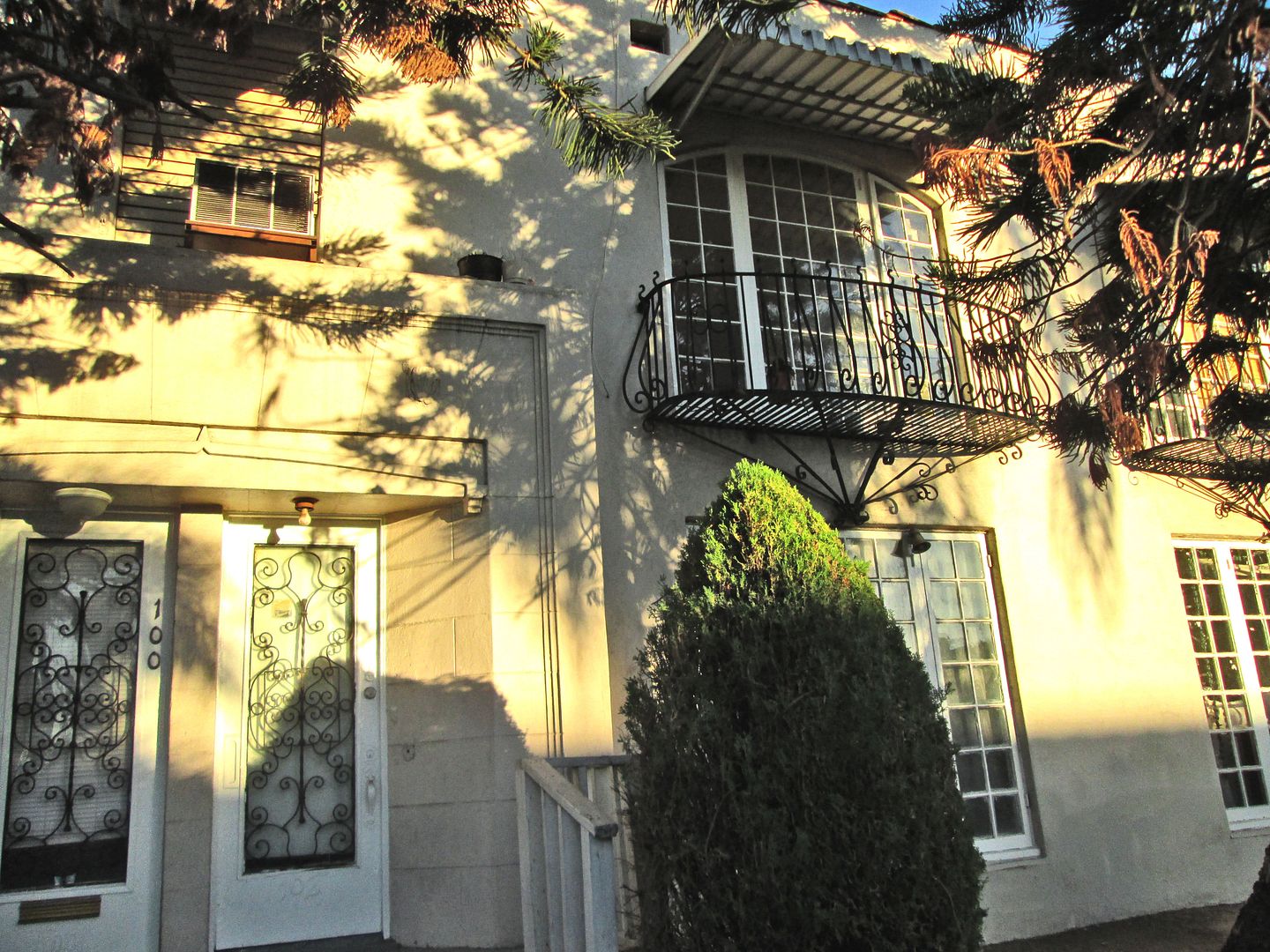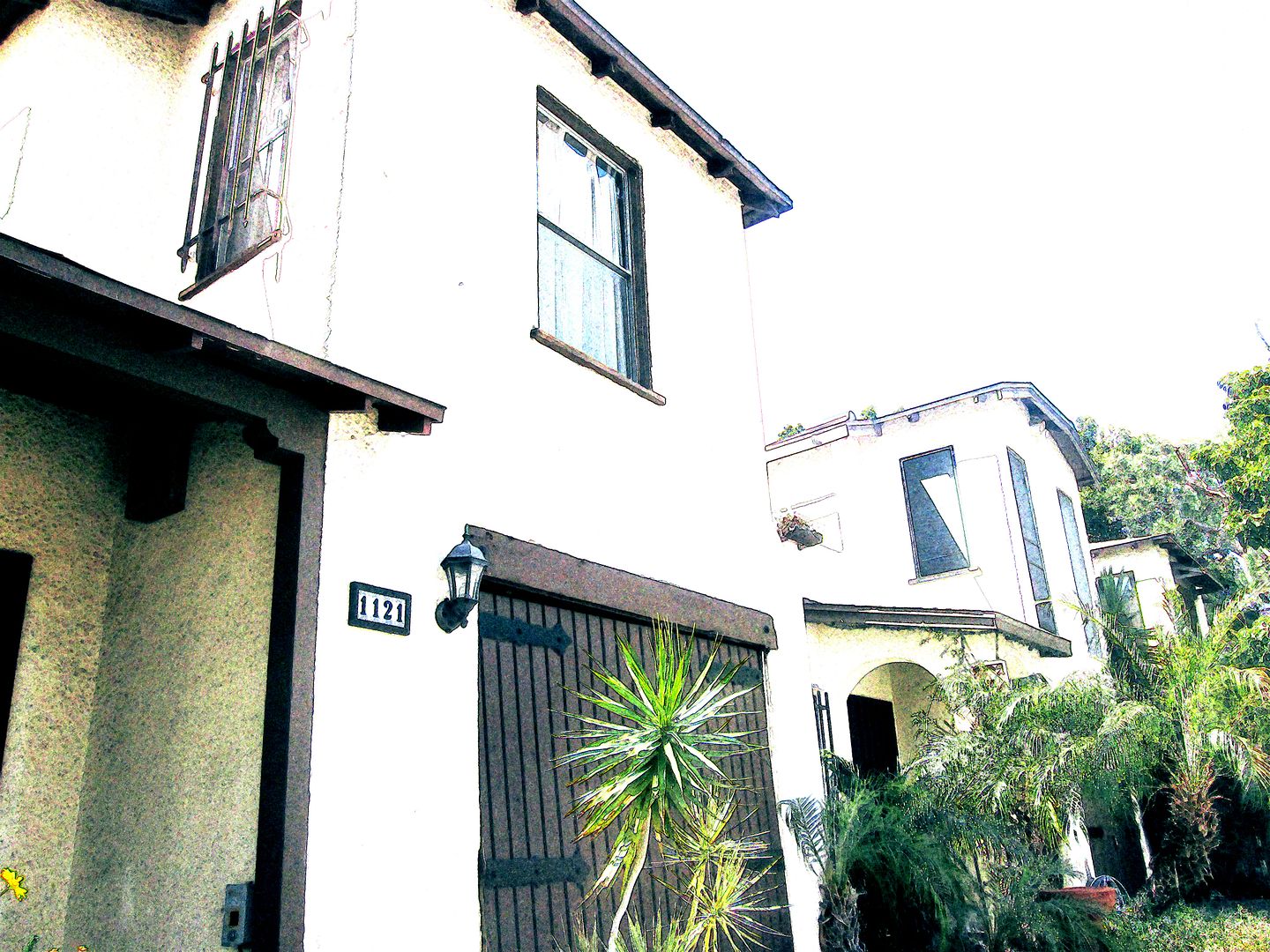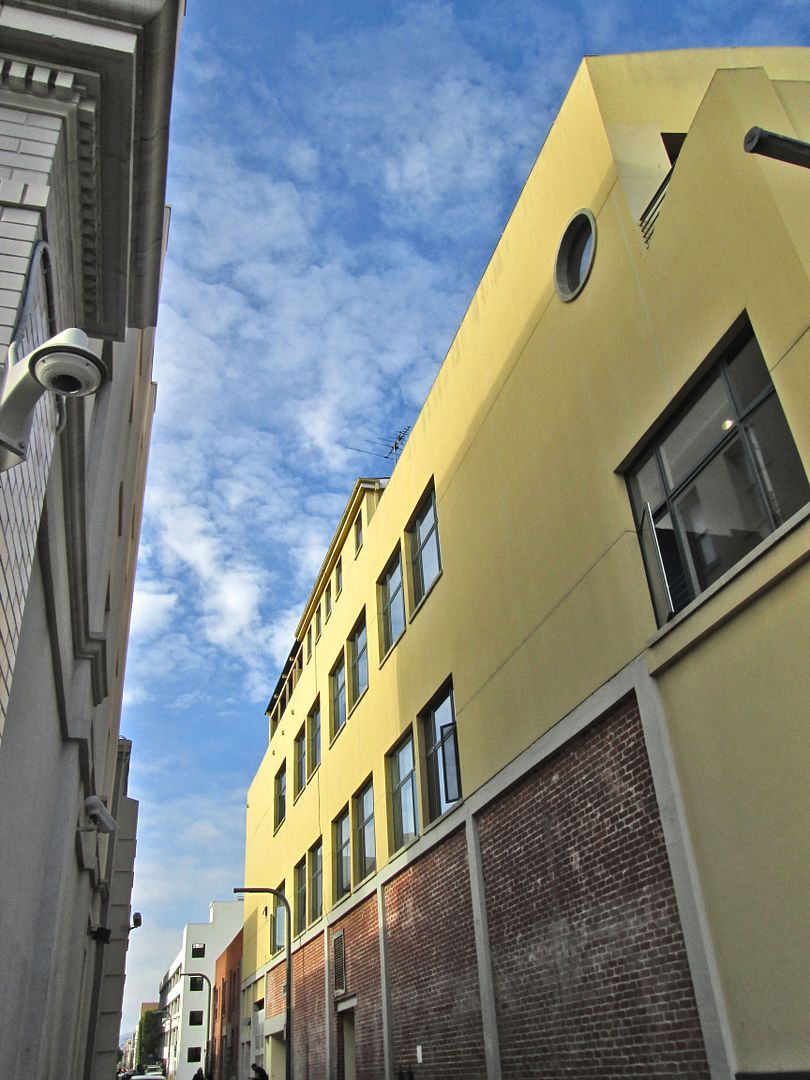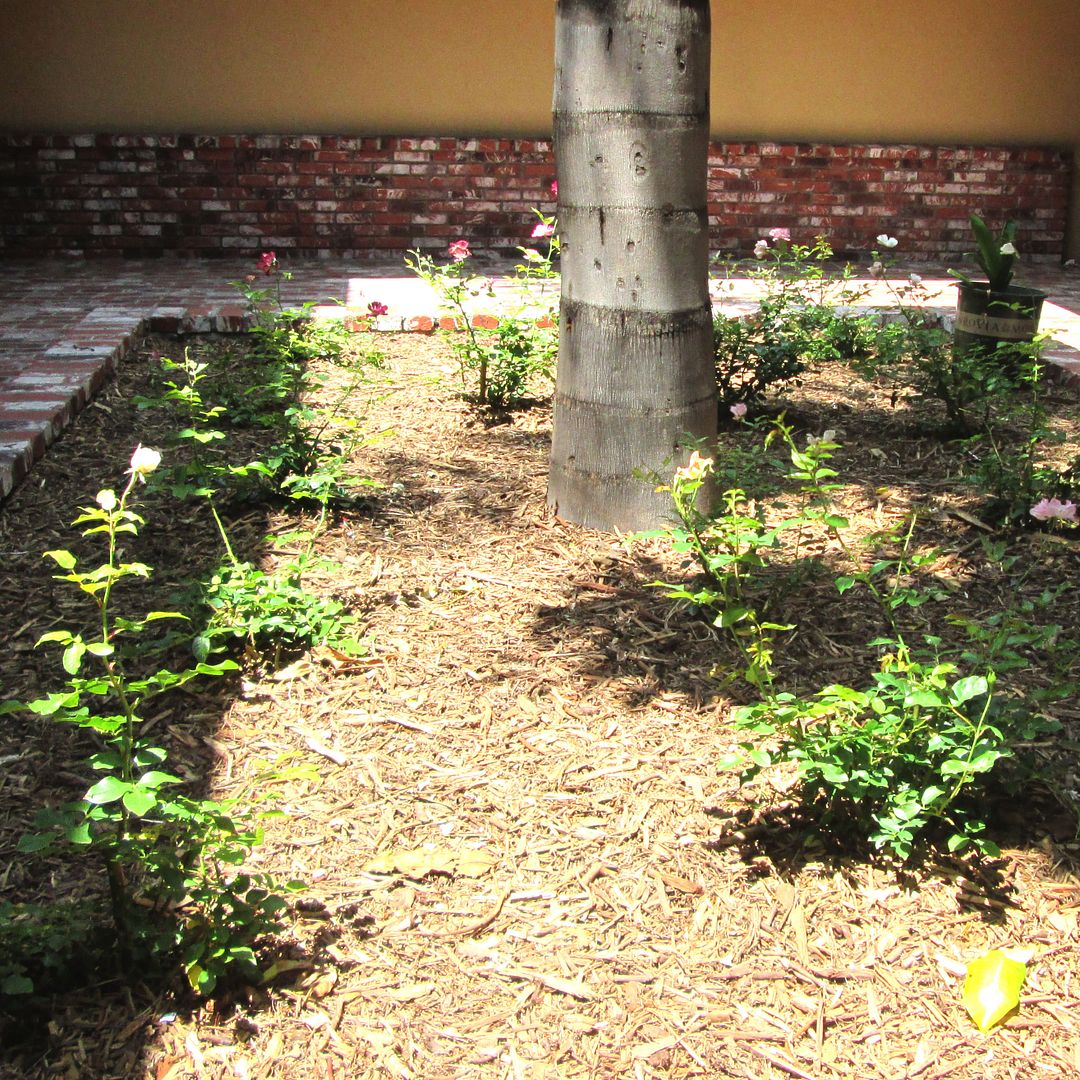 • Westwood in July • Koreatown House
• Street in West Hollywood • Santa Monica Alley • San Fernando Valley Courtyard
Before leaving Previous City and even afterwards with some gear I'd almost inadvertently toted up the coast to Current City, I donated close to a literal ton of stuff that included furniture, dishes, quilt, comforters, and clothes. I've gotten into the habit of going through my clothes at least twice a year, so that part of clearing and making space was routine. Erik Erikson speaks of the "furniture of self," and says to lose the sum of one's belongings is to lose evidence of who one is. Given that I live in a world of color, light, pattern, sound, and design, with people and cats and other critters on the periphery, the stoneware and quilts I adore are like the photographs most people keep. Ya know what? I like buying the boxes that are very inexpensive at any Big Box Store; I enjoy packing the boxes; I love labeling and stacking the boxes. I love opening and unpacking the boxes when I get to the next house or apartment! But who doesn't?
Because of the way a few things went down, I now have only a single piece from my late grandparents' place, and I'm not convinced the small bentwood chair ever was inside the house. True I kept most of those pieces mainly so I wouldn't need to shop for and find them again, but I'd repainted most and refinished two of the three wood pieces. I LOVE painted furniture, so I enjoyed choosing colors and coordinating everything. But have I "learned any lessons from moving" this time, when I relocated from Previous City to Current City? I learned I have a real sense of relief to have downsized enough to fit everything into a bit more space than the 5' x 5' storage unit I've been renting. Relief? Yes, color and fresh paint make my heart sing, but I'll easily find and paint comparable pieces. So that means excitement for future color-filled projects!
I've been on a long trek from what I called minimal living so radical I had such a scant number of material possessions I could pick everything up with two hands and a backpack and move on foot from one place to the next. This long haul had moved into daring trust myself enough to like, buy, and keep things because they attracted my designer's eye. People who have not traipsed alongside me seem not to realize getting and keeping more things meant growth, definitely not decline. I've learned I can't convince people that I need to keep those five or six milk crates of organ and piano scores not only because of the unconscionably high cost of replacing the ones that still are in print, but even more so because of the fingering, dynamic, and other performance-related markings I've made in them. I've donated countless books, but I needed to keep my marked up paperbacks of Paul Tillich's sermon trio Shaking of the Foundations, The New Being, and the Eternal Now. They're easy to find new and on sale, but my copies contain my notes. I need my originals! I've learned.... no, I'm still very in process of learning I do not trust myself enough and I need to learn to trust myself.
Despite my surprise I haven't found a longer-term place, living in very different sections of the country's second largest city has been awesome. I'll list some of my learnings and experiences during June when Emily P Freeman's linkup goes live.