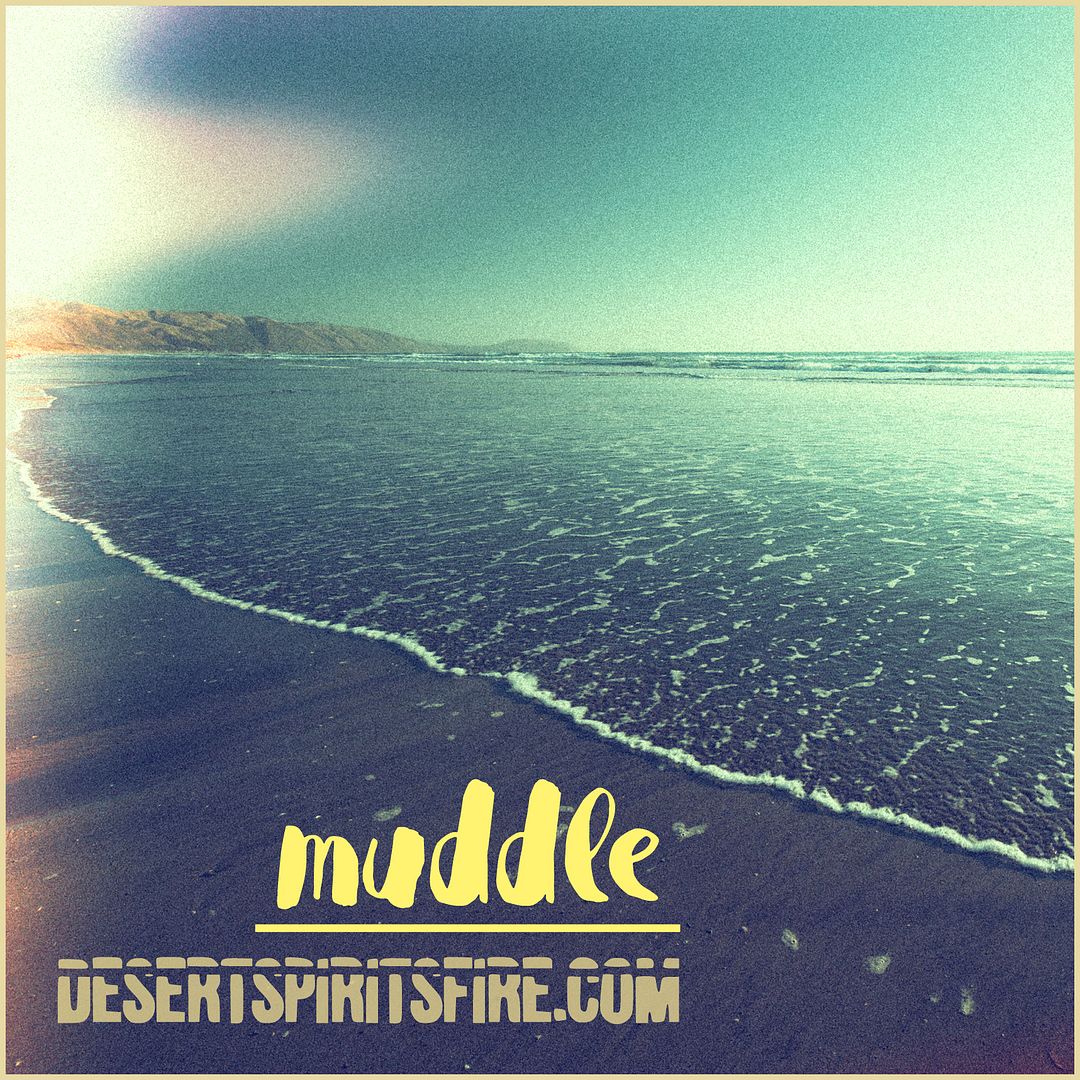 Illustration created using an Old Film Look photograph (scans of analog) by Penelope Newman – Retroshutter – on Creative Market. The pack I got has "clean" versions as well as photos with light leaks, motion streaks, and other distortions we don't get with digital cameras unless we create them ourselves. I knew an image that's not pristine aptly could express muddle
.
Saturday 08 October: muddle
I don't recall ever saying "muddle, " but it's not among those words I detest and won't use that include eschew, perhaps, redux, woot, woohoo, pesky, and boho. I like that muddle begins with elemental earthy dirt and water mud. I like that you get middle when you change out the u for an i. That you pronounce it the way you spell it. But how would I use the word muddle? Related to an unclear situation, a jumbled up collection of anything. Those would be muddle the noun. Muddle as a verb, an action word could be about getting through a task or an action when I didn't really know what I was supposed to do next, the instructions weren't there or were unclear, the markers were a jumbled up collection of whatever they were. Maybe you've heard the midwestern states of the central USA referred to as the mud-west? Very apt, since a lot of those states specialize in agriculture, and dirt from the earth mixed with water turns into mud of one color or another.