First FMF after the divisive presidential campaign and election in the USA; again this year, because of the outdated electoral college, the candidate with most popular votes did not win. Our host Kate Motaung gave us
common
for a prompt we could take in countless directions.
Intro: Most of my art, design, and writing carries a Creative Commons license, which means under certain conditions, anyone can use my creative work as long as they credit me. We experience a grace-bestowed common, joint, or collective union – koinonia – in Jesus Christ that we frequently express in the sacrament or ordinance of Holy Communion, The Lord's Supper, our "common unity."
But I'll write for five about a short, famous symphonic work of art by the late (USA) American composer Aaron Copland. The piece is from the middle of the past century, so he calls it "Fanfare for the Common Man," yet we need to realize man and men had gender-inclusive meanings back then.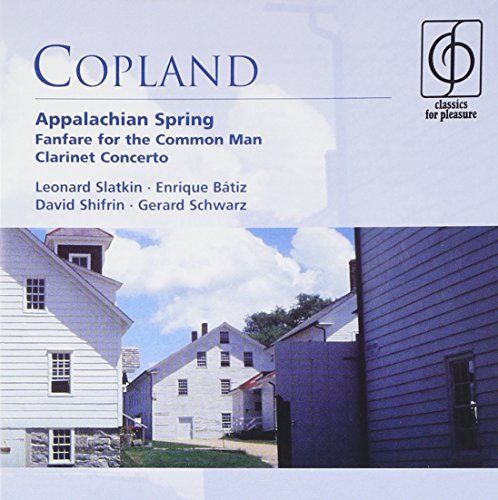 Five Minute Friday
This USA doesn't have monarchs, kings, queens, any kind of hereditary royalty, though we do have a tradition of politicians, rock stars, movie stars and other celebrities occasionally regarded and treated with extra deference, sometimes a touch of awe. From the git-go when denizens of the new world still were British colonials, one of the ideas behind the experiment of the great republic was equality among and between all citizens. As the Declaration of Independence states, God created all humans equal [endowed by our Creator with certain unalienable rights, that among these are life, liberty and the pursuit of happiness. That to secure these rights, governments are instituted among men, deriving their just powers from the consent of the governed]. In short, everyone is what Brits call a "commoner."
All the same? Not quite exactly, but no royals that outrank and out-bling everyone else, no one who rules without being chosen by the common people. So this common person Aaron Copland celebrated with a brassy fanfare adds up to everyone making their way, earning their keep, caring for the neighbor, voting in local and national elections. Is the common person grungy and urban? Sometimes. Rural and close to the soil? Quite often. On one coast or the other? I'm a commoner who's a left coaster. Is it common, ordinary, taken for granted that some of Copland's regular people will live in the heartland? Yes. And in every megalopolis the census has described, in towns with teeny populations, in unincorporated places outside the city limits. Every one celebrated, almost none a celebrity, not a single one royal. Because they live in the United States of America. Maybe a citizen, maybe on the way to, maybe sojourning in the states for a while as student or worker. Common. Ordinary, regular. Qualified to vote in every election, to decide who will govern them. That's un-common and worthy of a bright brass fanfare!