Mid-December almost to solstice and Kate hosts our last Five Minute Friday free write of... 2016! Final FMF, but Kate has specials scheduled for the next couple of weeks. This time we get to consider meanings and implications of
now
. Before my countdown from 5 to 0, here's a Nativity Card to thank all my blog guests!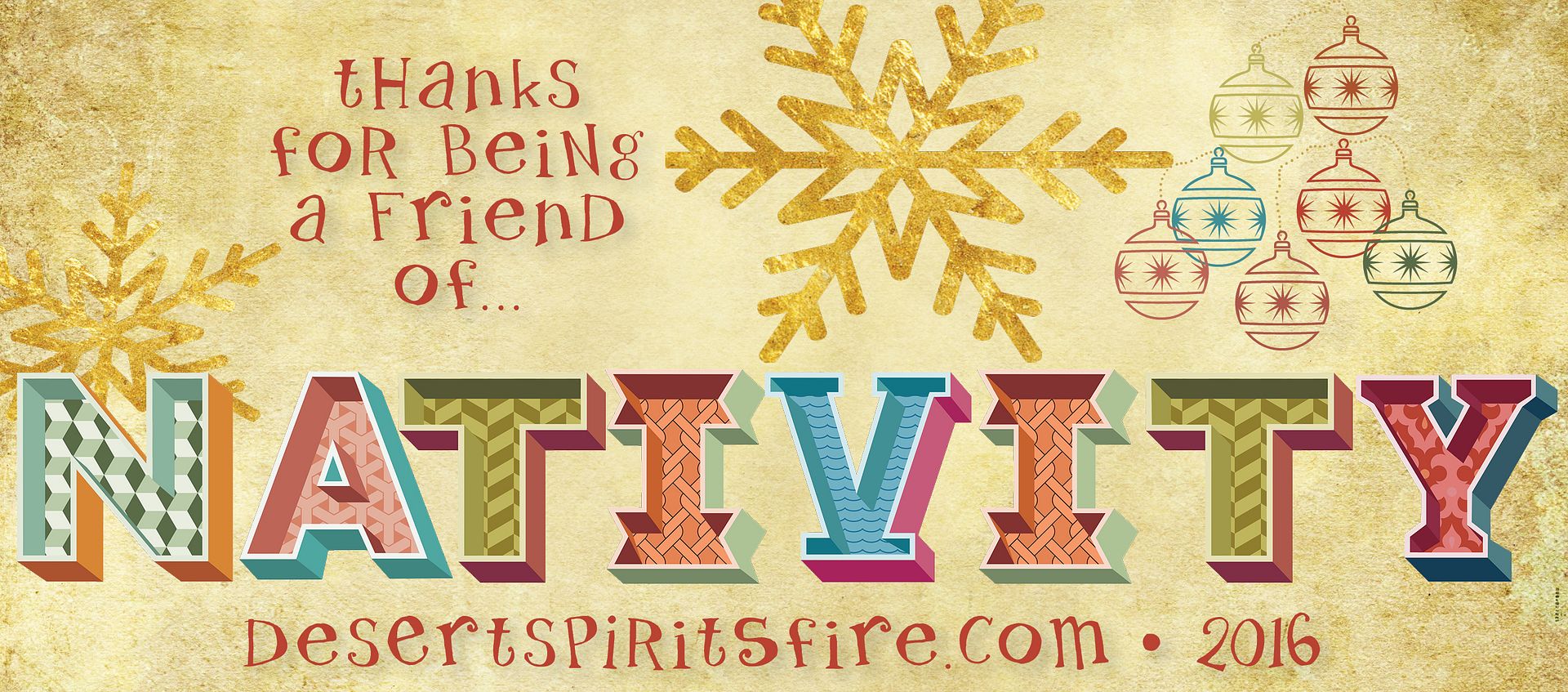 Back in the last century, Concordia Publishing House issued a series of scripture versions with cover art by Corita and contemporary riffs on scripture by Pastor Leslie Brandt. Titles were
Epistles Now! Prophets Now! Gospels Now! Psalms Now!...
The apostle Paul reminds us now is the day of salvation; despite my total resonance with my southern brother from another era and other parents William Faulkner telling us the past is not over and done with because the past keeps overtaking us minute by minute, I know I can't reach back and physically bring those days those people those places into this now or this here. We all need to look toward where we want to be, how we imagine ourselves doing a few months, several years down the road. You need to prepare, I need to dream, people have gotta trust the future will become a very present now. Yet ultimately, we can live only in the fullness of right now, right here because no magic or sleight of mind can transport us to any other time or clime.
Eight days from now on Saturday evening we'll celebrate Christmas Eve; only nine days away, Christmas Day will be our current, the now in which we find ourselves and the rest of the world. Christmas eve candlelight services almost always are quietly lovely (the first few years I was back in Former City they timed the 11:00 pm Christmas Eve liturgy so we'd commune after midnight), but I especially love Christmas morning worship and the way fresh sunlight rather than candle glow fills the room. Church on Christmas morning always is a now I'd love to capture and re-experience. On Christmas, the great feast of God's incarnation in Jesus of Nazareth, God comes to earth to make our every now holy, to redeem and resurrect those long past nows into a new today.
Jerry Vajda's 1-stanza hymn Now concludes my last FMF of 2016:
Now the silence Now the peace Now the empty hands uplifted
Now the kneeling Now the plea Now the Father's arms in welcome
Now the hearing Now the power Now the vessel brimmed for pouring
Now the body Now the blood Now the joyful celebration
Now the wedding Now the songs Now the heart forgiven leaping
Now the Spirit's visitation Now the Son's epiphany Now the Father's blessing
Now Now Now

Author: Jaroslav J. Vajda, 1968
Music: Carl Schalk
©1969 Hope Publishing Co.