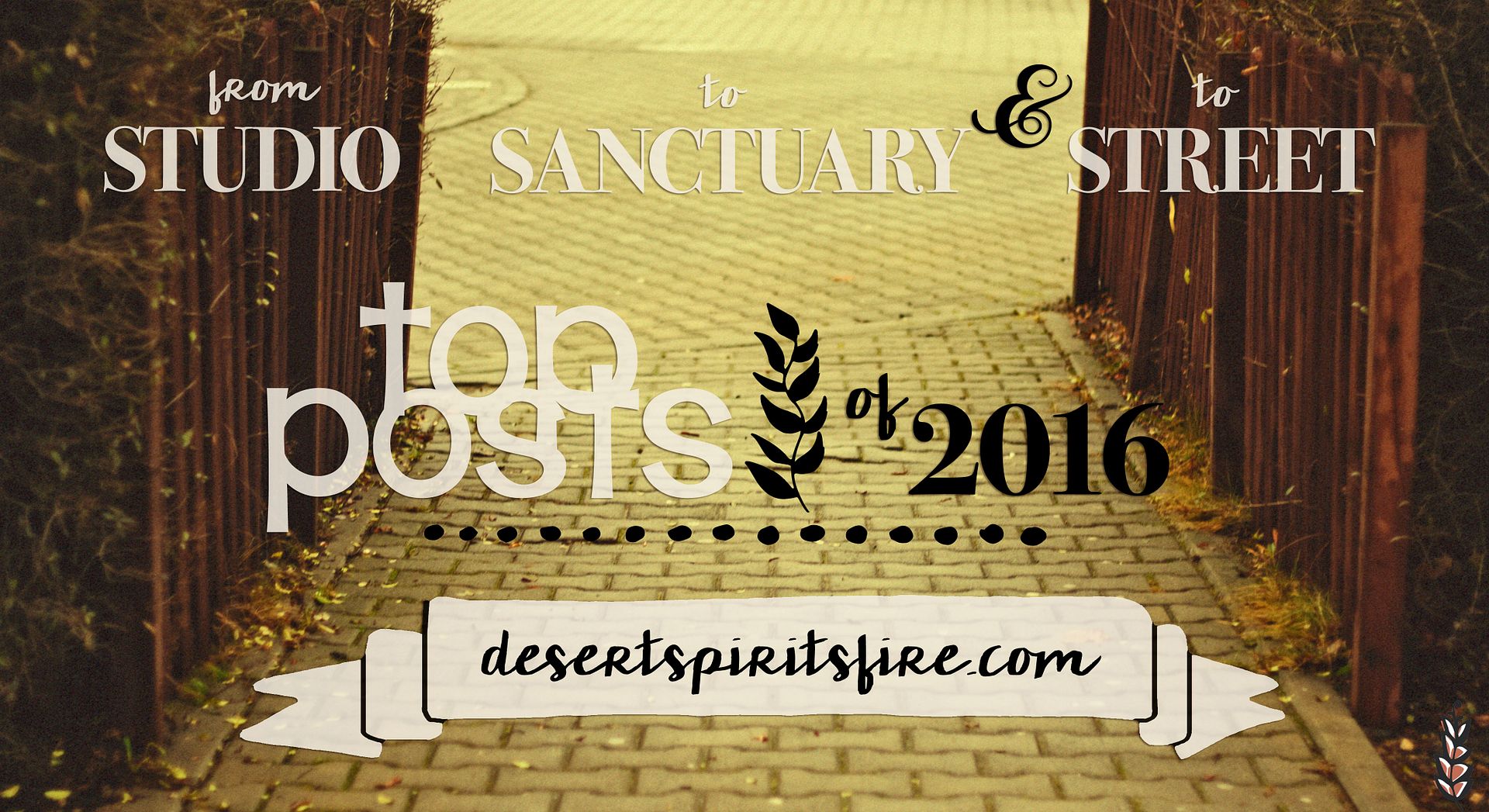 This week Five Minute Friday host Kate Motaung has an end of calendar year special
Top Blog Posts of 2016
linkup; I love her special cranberry-colored button!
Top Posts
can refer to those with most hits or most comments, but this year my top posts are some I liked best, whether because I expressed and explained myself well, the topic resonated with my heart, or the graphics and photos were some of my faves. I'm also giving this list some structure by choosing one post from each calendar month, two from October when I completed #Write31Days because I love a Baker's Dozen. Regarding #Write31Days, I don't have a strong opinion on the quality of my free writes, but I more than enjoyed finding, designing, or redesigning a graphic to accompany each reflection. This list intentionally includes my posts for World Water Day, Earth Day, and World Oceans Day, three worldwide events I blog about every year.
• January:
Star Word for 2016: Daring!
• February:
Five Minute Friday: Morning
This FMF includes a poem I wrote at the end of the last century.
• March:
World Water Day 2016: Water and Jobs
• April:
Earth Day 2016: Trees 4 Earth
• May:
Three Word Wednesday: Choosing Joy!
• June:
World Oceans Day 2016
• July:
Three Word Wednesday: Surviving Summer Showers
• August:
Season of Creation 4C: Cosmos Sunday
Background features Sagittarius.
• September:
Autumn 2016 Currents
First ever post in a lifestyle currents series I expect to update every 3 or 4 months.
• October 1:
Write 31 Days 12: Sky
• October 2:
Write 31 Days 25: Sign
• November:
Reformation-All Saints
Approximation of the talk I gave at the judicatory Green Faith Team meeting.
• December:
Life on Hold: Time Flies
This fits both categories in my sporadic Life Stuff / Telling the Story series.
Background photograph to my header image is from 100-Hi-Res-Photos-Mega-Collection-3 on Creative Market.