For this week's Five Minute Friday prompt, our host Kate Motaung chose
weak
. FMF is an unedited free write, typically on the suggested topic. If you've never tried FMF, please consider joining us! You don't even need a blog! You can play in the comments on Kate's page, or in my post comments.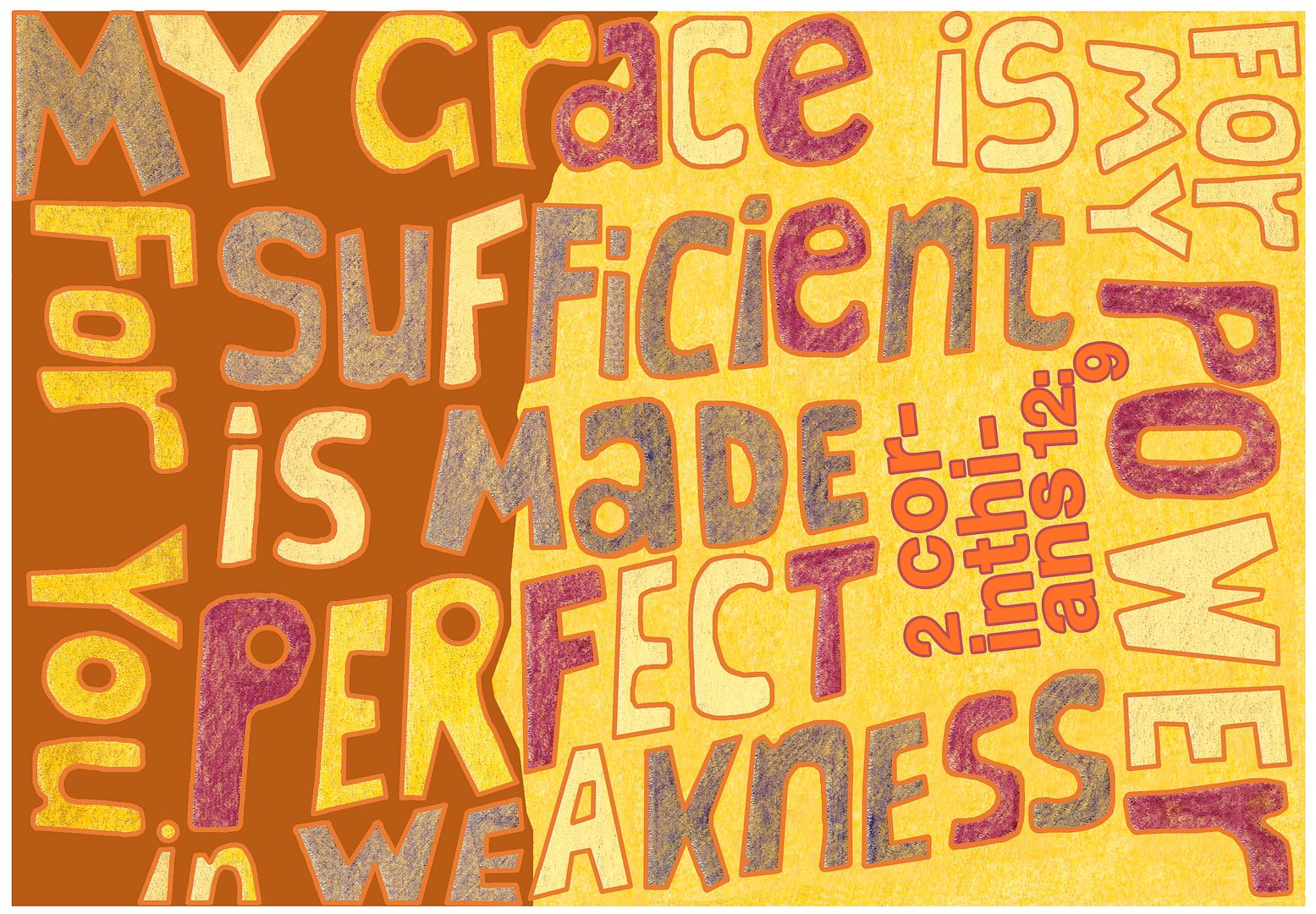 At first
weak
struck me as too cliché, far too easy-peasy. I could write about finding God's ultimate power and sovereignty in the weakness of the Calvary cross. I could mention how the Messiah who was at once a political, spiritual, economic, social, and religious savior first appeared among us in the vulnerability and powerlessness of the Bethlehem manger. I even could cite more than a few instances of my needing to "let go and let God" (did I say "cliché"?) and discovering God's greatest power and ability amidst the weakness of my own disappointments and failures. So I just now did the formal theology thing.
At first I had little interest in writing about weak; however.... I knew I had an in-process new digitized version of an old freehand graphic of 2 Corinthians 12:9, one of those scripture passages everyone seems to know and that conveys a central facet of the apostle Paul's theology. When I made the initial drawing, I intentionally arranged the words so the passage was hard to follow, particularly if you didn't already know it well. In my attempt to illustrate "weakness," I also made the letterforms irregular, funky, and close to random. What a perfect opportunity to finish the current design to use as my post header! Now that I've come this far, I'll probably make a few more colorways of this scripture.
 # # #