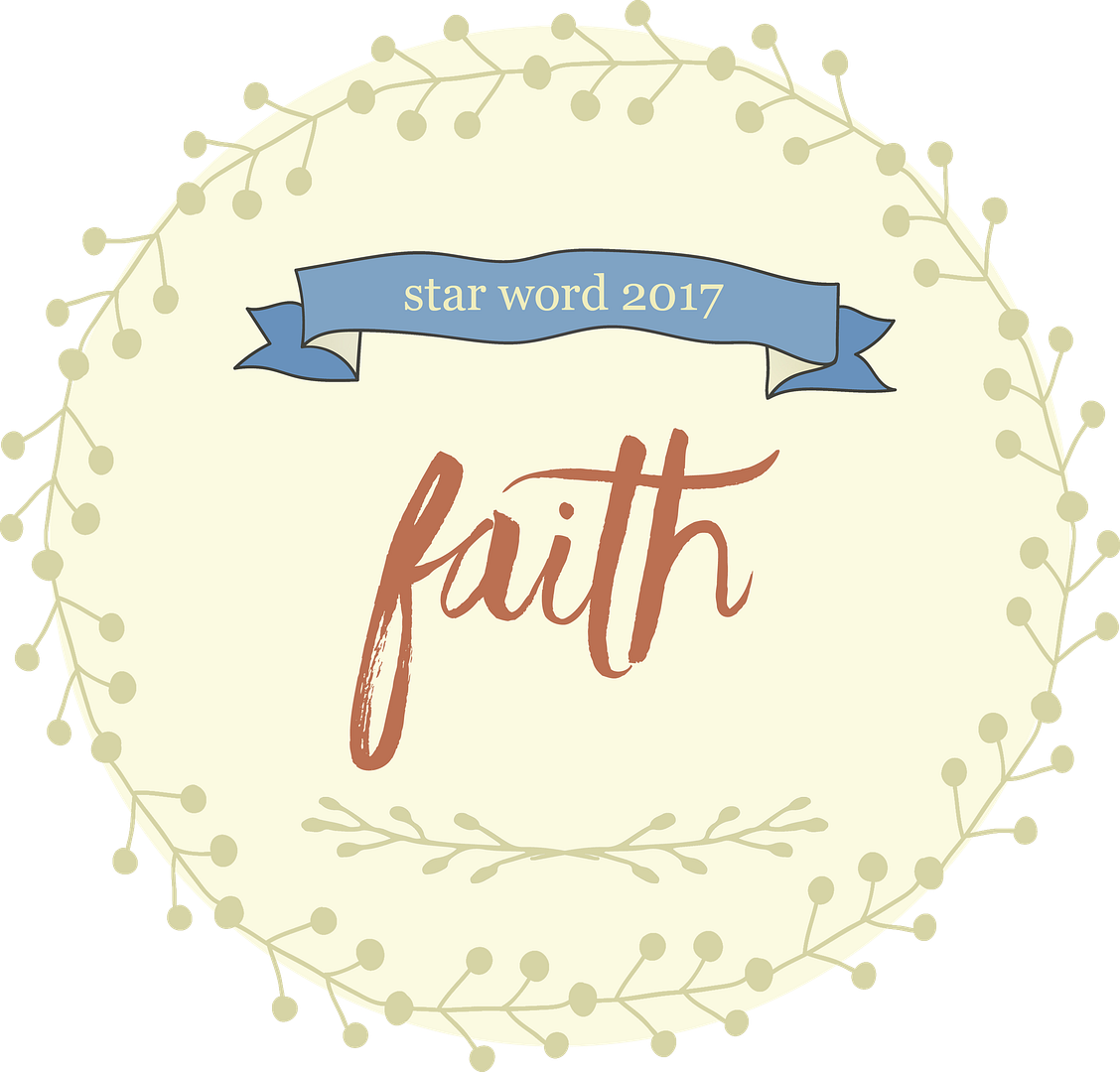 This year S(hirley)A(nne)M(organ) Reul who blogs at On the Flip Side bestowed my star word.

from Peace in Our Time

We're never gonna break down walls
And build a prison with the stone
'Cause you and I know what this is worth
We're gonna build heaven on earth
We're running in the wheels of fortune
Turning water into wine
We're gonna take love and make it shine
We're gonna find peace in our time...

We've gotta have faith...
And get it fast
Faith and hope...
And let it last
Give us strength...
To reach the stars, put a song in our hearts.

Written by Andy Hill, Pete Sinfield • Copyright © Peermusic Publishing, Sony/ATV Music Publishing LLC, Warner/Chappell Music, Inc, Universal Music Publishing Group, BMG Rights Management US, LLC

This Far by Faith

We've come this far by faith
Leaning on the Lord
Trusting in God's Holy Word
God's never failed us yet
Oh, can't turn around
We've come this far by faith

text and music: Albert A Goodman, alt.