Kate Motaung continues to host Five Minute Friday, and who wouldn't love today's single-word prompt—
friend!
"take 5"—minutes.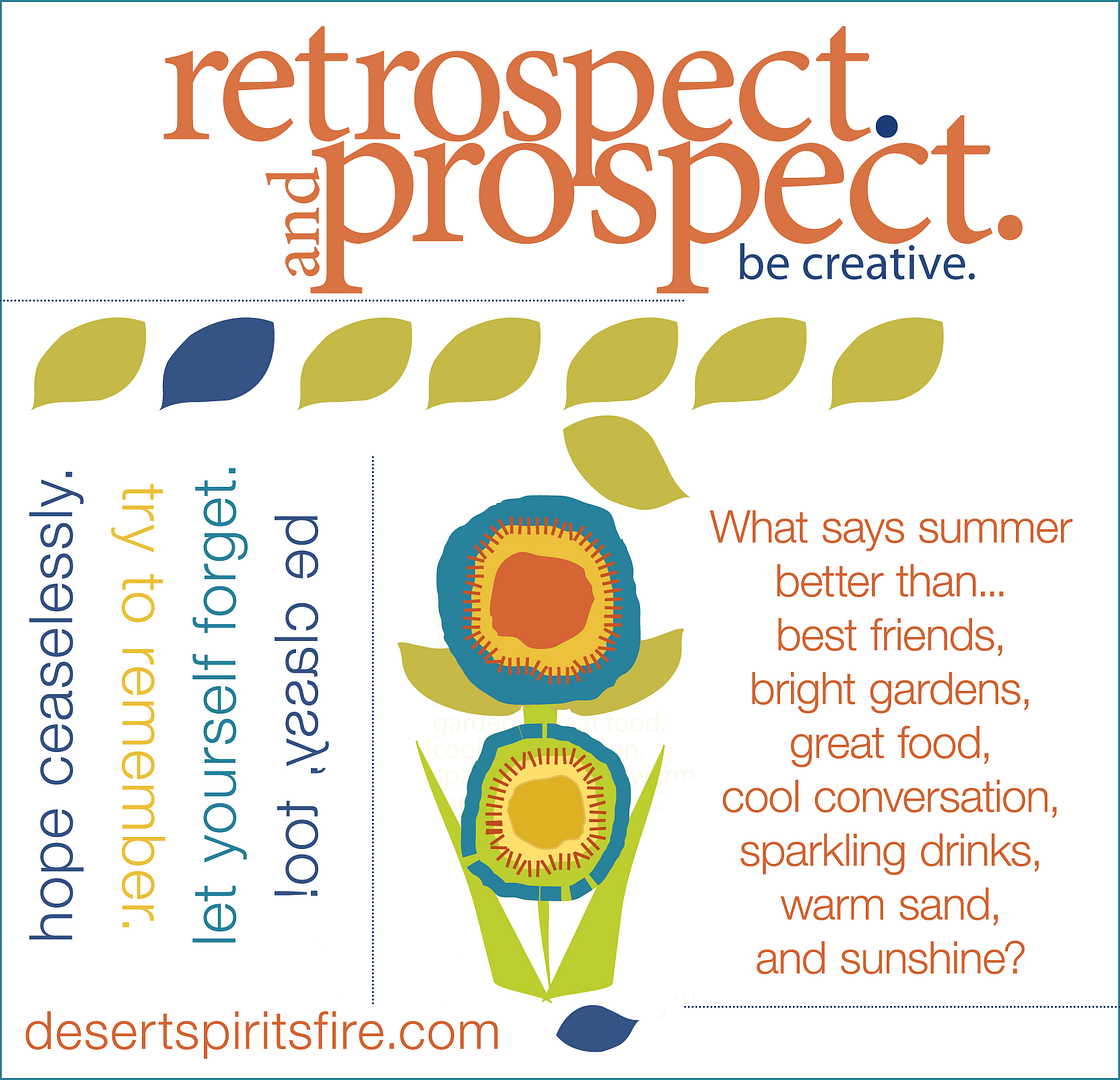 I've been adding my own illustrations to most week's FMFs; sometimes a brand new idea, sometimes an old one as-is, occasionally an updated and edited older design concept. This slightly re-done
retrospect and prospect
describes activities that any "level" or type of friends might enjoy together during those magical summer months when life slows down to a bask in the sun, we try to finish our work faster and better to allow time for fun. I invented the "What says summer better than best friends, bright gardens, great food, cool conversation, sparkling drinks, warm sand, and sunshine?" quote... but I'll amend it to say those friends around the backyard or rooftop garden, sharing yummy eats, talking seriously, lightly, or idly, appreciating the tang and refreshment of a sparkling drink don't always need to be "best friends forever" or even simple "best friends." Around our gatherings there's plenty of room for a new acquaintance, just-hired coworker, neighbor from two streets over, anyone who wants to be there. The Hebrew Bible book of Proverbs (17:17a) tells us a friend loveth at all times; via the gospel of John 15:15, Jesus calls us friends and goes on to explain how friends share their lives with (even lay down their lives for!) their friends. So for this spring – or summer, autumn, or winter – gathering, I include every one of you in my friends lists.