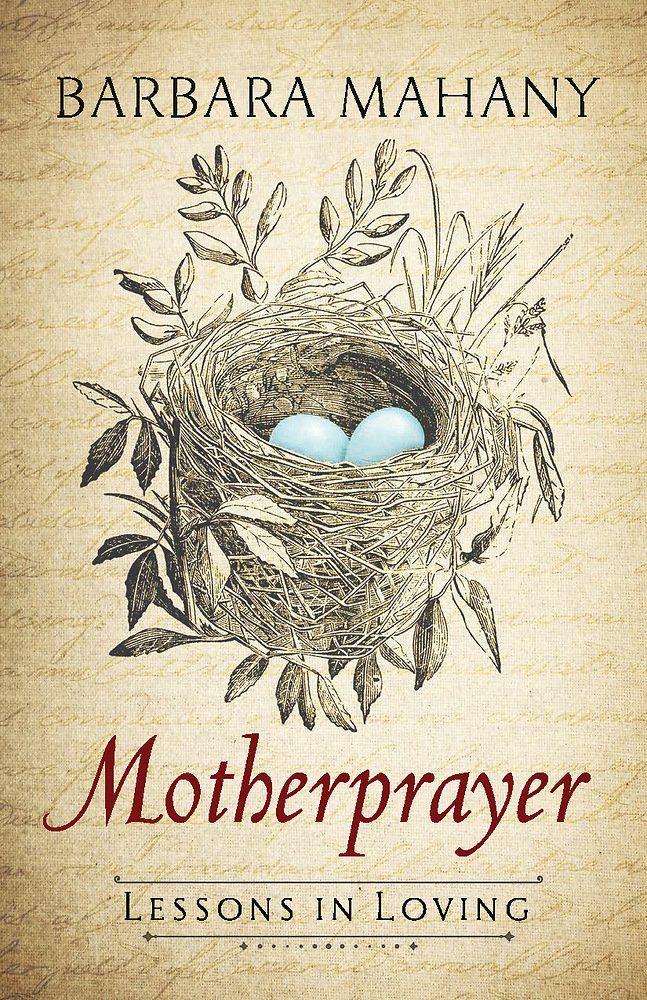 A couple years ago I savored Barbara Mahany's journal of seasonal nature and spirituality,
Slowing Time
:
Seeing the Sacred Outside Your Kitchen Door
.
Motherprayer: Lessons in Loving
is another thought- and love-filled book from Barbara Mahany. Despite the title, her words are for everyone, not only the usual people who immediately come to mind such as biological and adoptive moms or those people who are "like a second mother / the only mother that individual ever has known." Mother love and mother prayer is a quality of relationship that anyone of any age, gender, or circumstances can nurture and attain. Mahany is devoutly Roman Catholic, her spouse a practicing Jew, and most of these short chapters have the quality of an inspirational religious devotional.
Most of the chapters relate to Barbara herself as mother of two sons born eight years apart. She'd long imagined she'd have a house full of kids, yet after at least four pregnancies that ended short of full term she finally delighted in the surprise gift of a second boy. Although she has spent her sons' growing-up years completely absorbed in their lives, she also knows a person has kids and raises them in order to prepare them for service in the world, and that means to let go on some level. All in all,
Motherprayer
will benefit any human who aspires to fuller, more sustained, better quality relationships with everyone in every aspect of their lives.
Presentation note: Basic book design is gentle and lilting; the cover truly exquisite. The begrudging size and somewhat spindly style of body text is my only disappointment. I couldn't find production notes anywhere. Unlike some books I've received from Amazon Vine, because this is a final, fully-formatted, market-ready version, sadly, I'm entitled to comment.
My Amazon Review:
Not For Mothers Only!