For her Porch Stories this week, Kristin considers
Navigating Faith with Kids
and features Susan Shipes' coloring book devotional,
52 Commands of Jesus for Children
. I'll range further and bring adults into this post, though I'll still be more impressionistic than detailed since I check out Kristin's topic when I get online Wednesday mornings and try to blog by evening.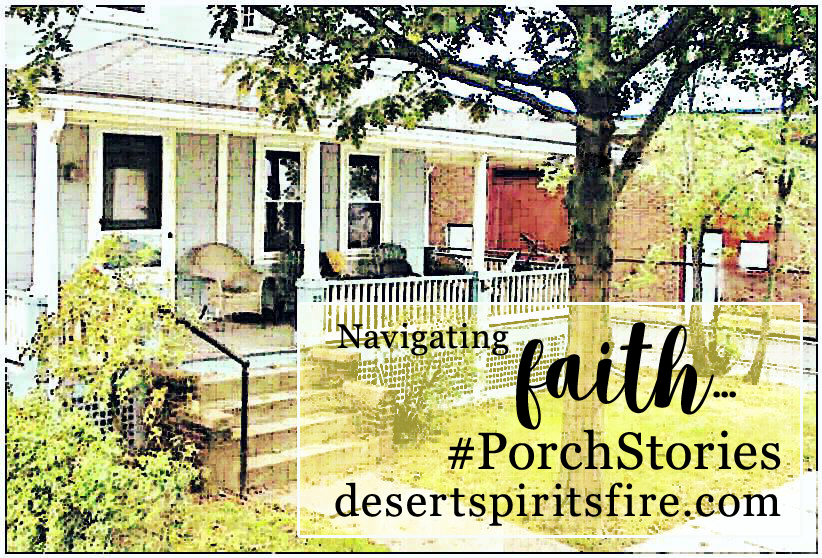 I love the nautical word
navigating
related to our journey with Jesus! Maybe you know many traditional church buildings have been constructed in the form of a ship that appears upside-down to us as we look up at the ceiling and rafters? "Nave" – as in "navy" – still designates the central space where worshipers gather. You've probably heard ships referred to with female pronouns she and her; scripture tells us the Church is the Bride of Christ, so that's also her and she. Navigating also is especially apt because we can't see what's underneath the surface of the sea our boat is on, we can't tell what's on the other side of the horizon. As we answer God's invitation with "yes" and take a first step out in faithful trust, we never
really
know where God will lead us; we only know God promises to be with us every moment of everywhere we venture on our voyage.
I've taught Sunday School, confirmation, and Vacation Bible School to most every age except teeny tiny tots, though middle school's probably my favorite age group! I almost just now remembered—in City of History we had Release Time classes for inner-city 4
th
and 5
th
graders. Middle schoolers especially appeal to me because they're old enough and have enough life experience to do some sophisticated thinking, they're open to new ideas, and they're always more than ready to challenge the teacher to stay real and relevant. Kristin mostly writes about faith with kids; currently I prepare and facilitate (all the participants teach) adult Sunday School at my church—I post my notes on my
urban wilderness
blog. Most weeks we mainly reflect on one of the Revised Common Lectionary passages for that day, though by the gracious movement of the HS, inevitably our discussion takes us pretty far afield of where I've started with my (always deft) theological and historical intro to the text.
Recently I read and plan to blog and review
The Creative Word
:
Canon as a Model for Biblical Education
by Walter Brueggemann. Related to Biblical Education in the title, a few places he mentions the coming-up generation that's also growing up in the church, but everything he says applies to any age. Because the Old Testament is his specialty, Brueggemann focuses on the Hebrew Bible and particularly emphasizes God's gracious gifts of liberation from slavery, God's subsequent gift of the Ten Commandments of the Sinai Covenant, and God's charge to us to obey in order to maintain that freedom:
Take care that you do not forget the Lord your God, by failing to keep his commandments, his ordinances, and his statutes [because] the Lord your God brought you out of the land of Egypt, out of the house of slavery… remember the Lord your God. –Deuteronomy 8
Jesus also commands us to keep the commandments; he summarizes everything behind the Ten with only Two, to love God with our whole heart, soul, mind, and strength; to love our neighbors as we love ourselves. In fact, he shortens that into a single, "love one another as I have loved you," but the details of the ten commandments help clarify our attitudes and behaviors. I love that the title of Susan Shipes' devotional coloring book mentions Jesus' own commands—he tells us his yoke is light because in Jesus' new covenant of grace (just as under the old covenant that also was a grace-filled way) obedience leads to freedom.
Today Kristin and I both began with
navigating
. Many people want direct instructions for every move in every situation; young kids and chronologically mature adults alike often struggle with the finely tuned morality involved in keeping the commandments, but learning the narratives from Jesus' life and ministry we find in the four gospels gives us additional insights for putting the good of the other and the well-being of the community before our own preferences and predilections. From Jesus' own example, we know we find healing and freedom anywhere the realm of heaven is breaking out in our midst. That knowledge isn't a road map, but it still can help guide our desire for instructions and our search for reassurance. We don't know what's underneath the surface of the water we're walking on, what gift, what threat, what grace or mercy may appear when we reach that distant horizon, but in obedience we can do this! In the power and presence of the Holy Spirit of Pentecost that fills the church, you know we can navigate this voyage!