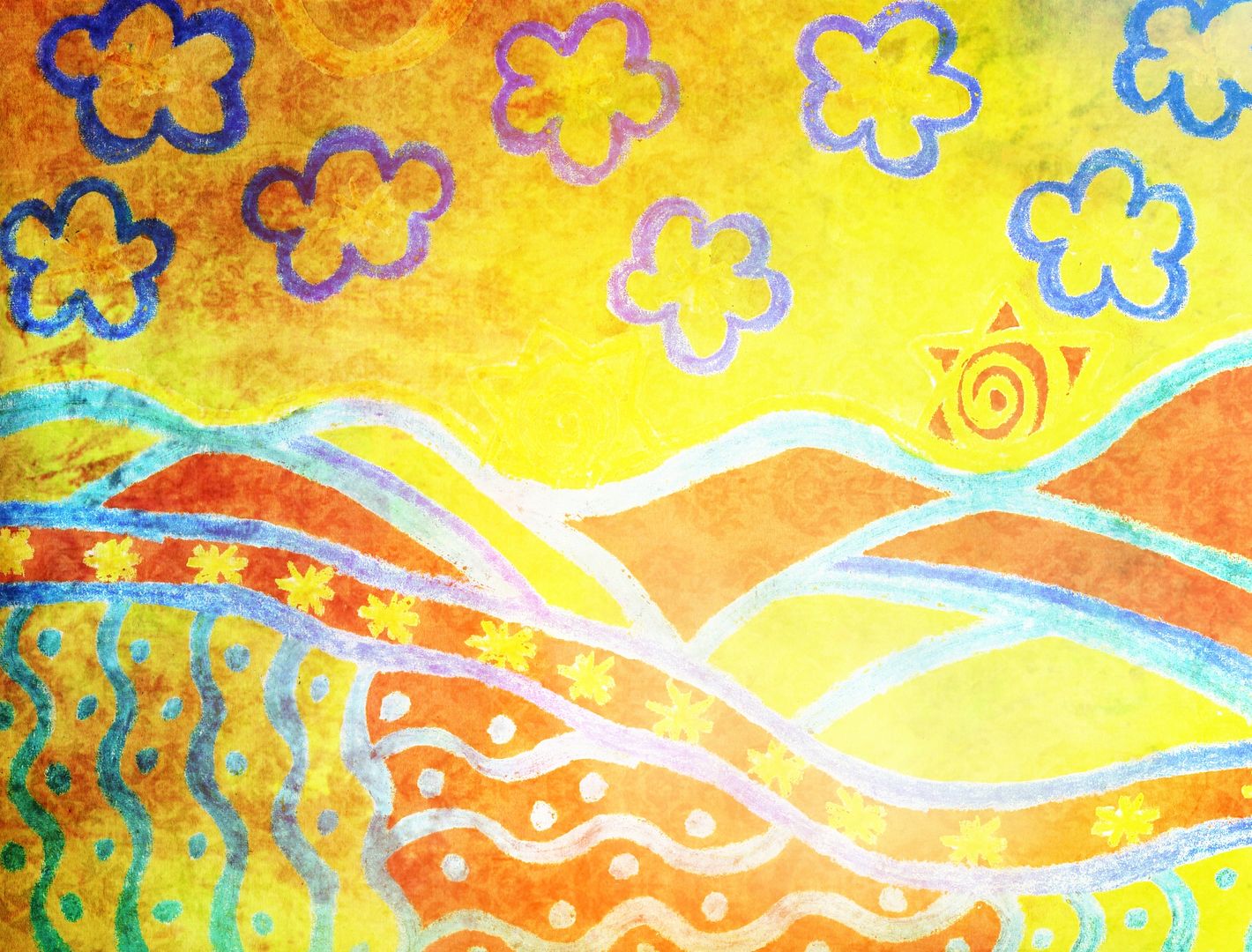 "Nebraska Sun on Farm" • my interpretation of my grandparents' farm outside Lincoln
Although I've written about only seven places from my list of 43, for day 08 I'm taking an excursion and using a prompt from Five Minute Friday host Kate Motaung. Some people are using her prompts all month long for short free writes or for longer reflections; Kate also intended to offer an emergency option. In some ways I'm far from emergency mode with so many remaining topics, but as I admitted a couple days ago, I haven't been enjoying this challenge {even when I remind myself just write, don't worry about illustrations}. "You know I'm creative" (ha ha) and probably could write something reasonably meaningful about place from any prompt, but today's super auspicious word is
plan
.
What places do I plan to visit? Where would I maybe even plan to live?
Visit again:

• Detroit, Michigan and maybe relocate there. Detroit is becoming a model of urban revitalization and resurrection. I want to see it. I'd love to become part of it. Yes, I know, the weather.

• Washington, D.C. For classic patriotic reasons. Another day-long tourist trip around town would be fine.

• Mobile, Alabama, where I first saw the light of day. "Visit again" technically is true, but it's not as if I remember anything about being there the first time.

Experience for the first time:

• Nebraska. Where my late grandparents had a farm for a short while. It's one of the half-dozen states in the continental USA where I've never even changed planes.

• Hawai'i – is it Paradise or not?

• Alaska – the place of rugged independence where you still need to depend on everyone else. I'd ride boat or train up the coast, then fly back home.