United Nations World Water Day occurs a calendar month before Earth Day; for this year's 25th anniversary, The Answer Is In Nature – "How can we reduce floods, droughts, and water pollution? By using the solutions we already find in nature."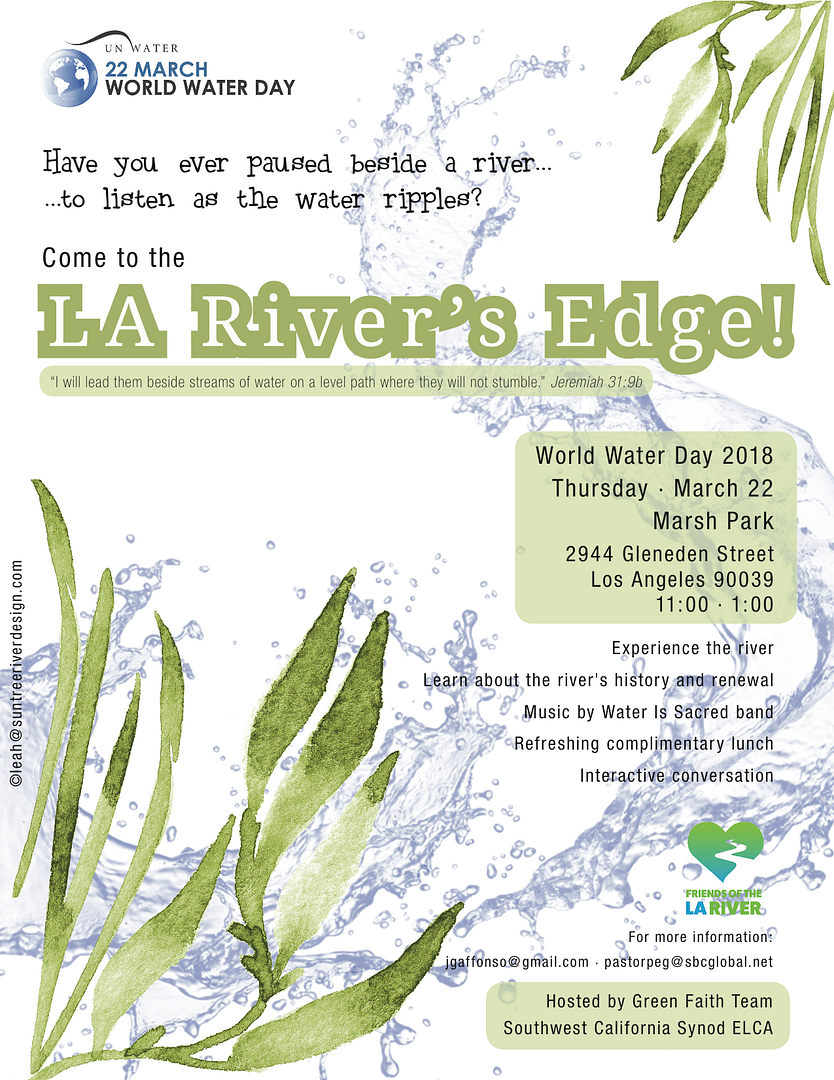 As part of the denominational judicatory's Green Faith Team (committee), I helped plan this year's WWD event and I designed a save the date card, flyer/poster, and program for our outdoor gathering by the Los Angeles Riverside two days ago. It gloriously rained almost all day long! Overcast skies and the gift of heaven-sent water made our gathering with prayer, scripture, song, a history of the river, and a simply delicious lunch even more memorable. We heard the musical debut of the duo Bartlett & Herder, a subset of Water Is Sacred band that got its name faster than any other musical group in history.

This year I'm blogging a few of my photographs.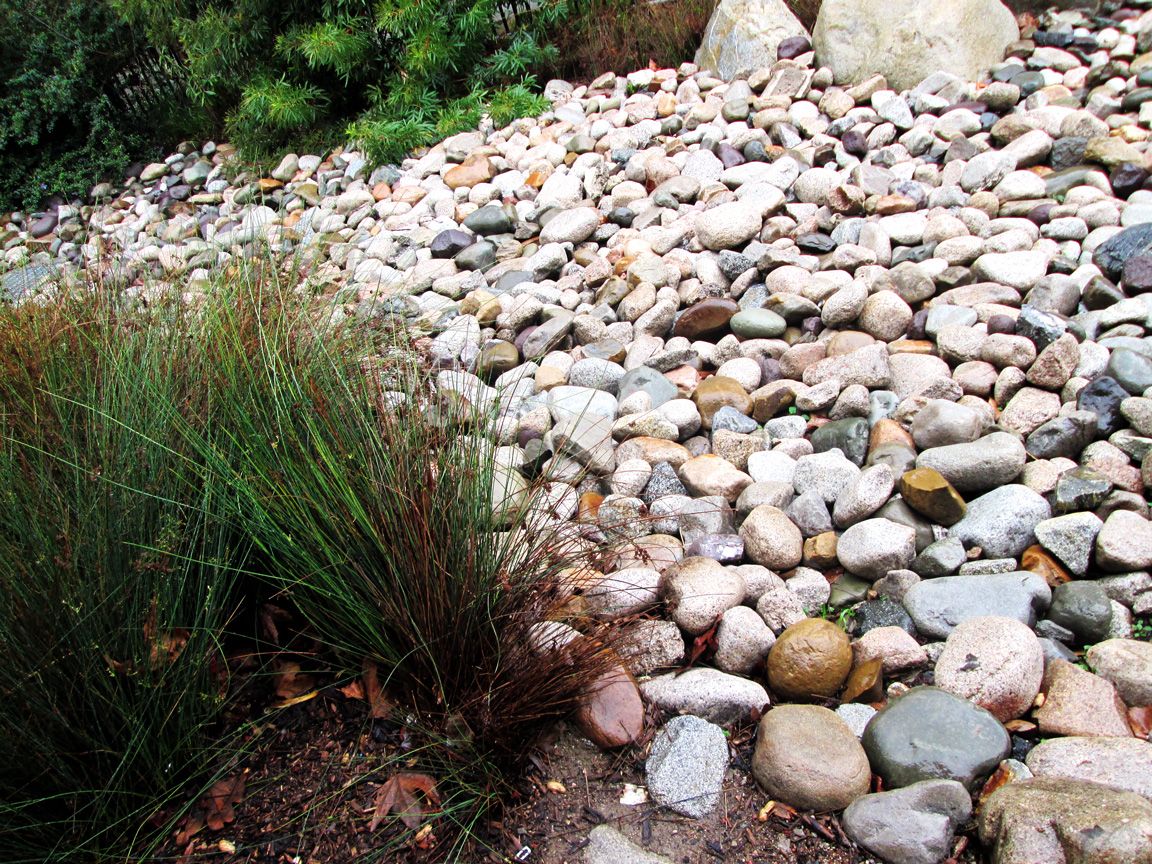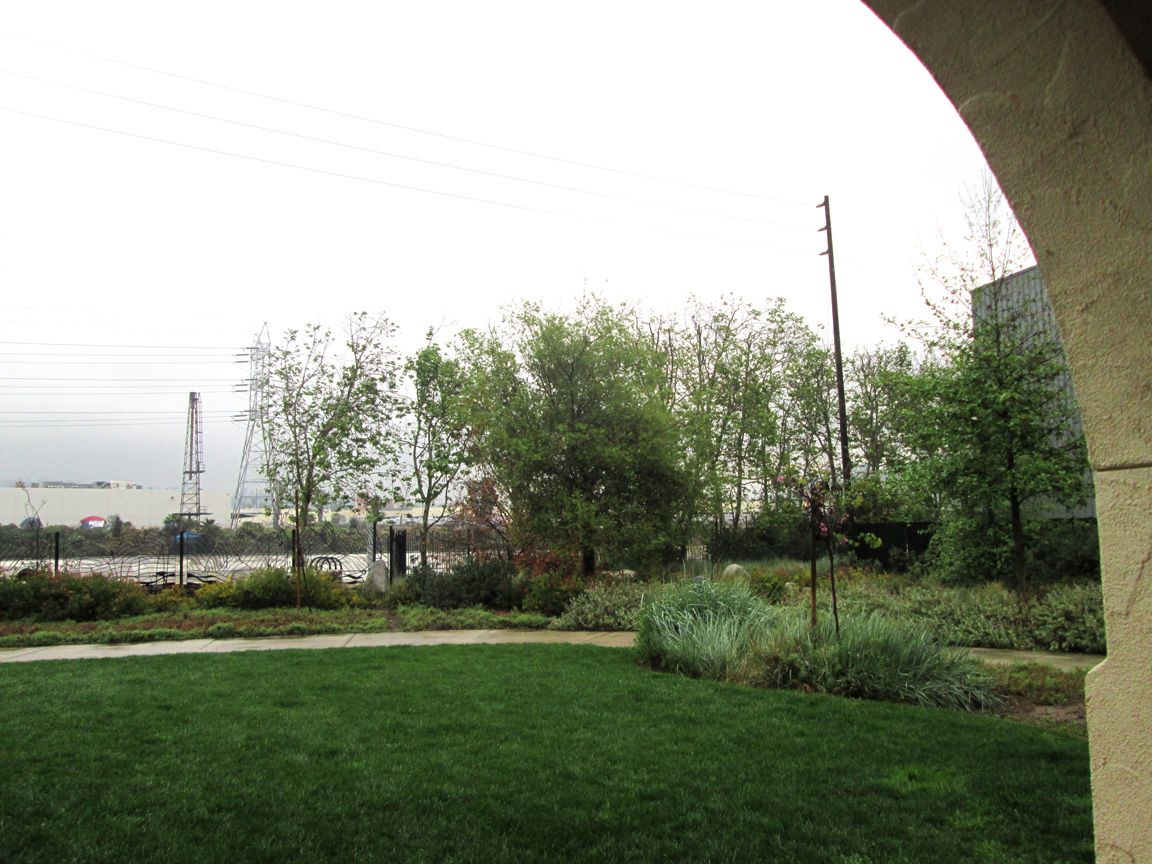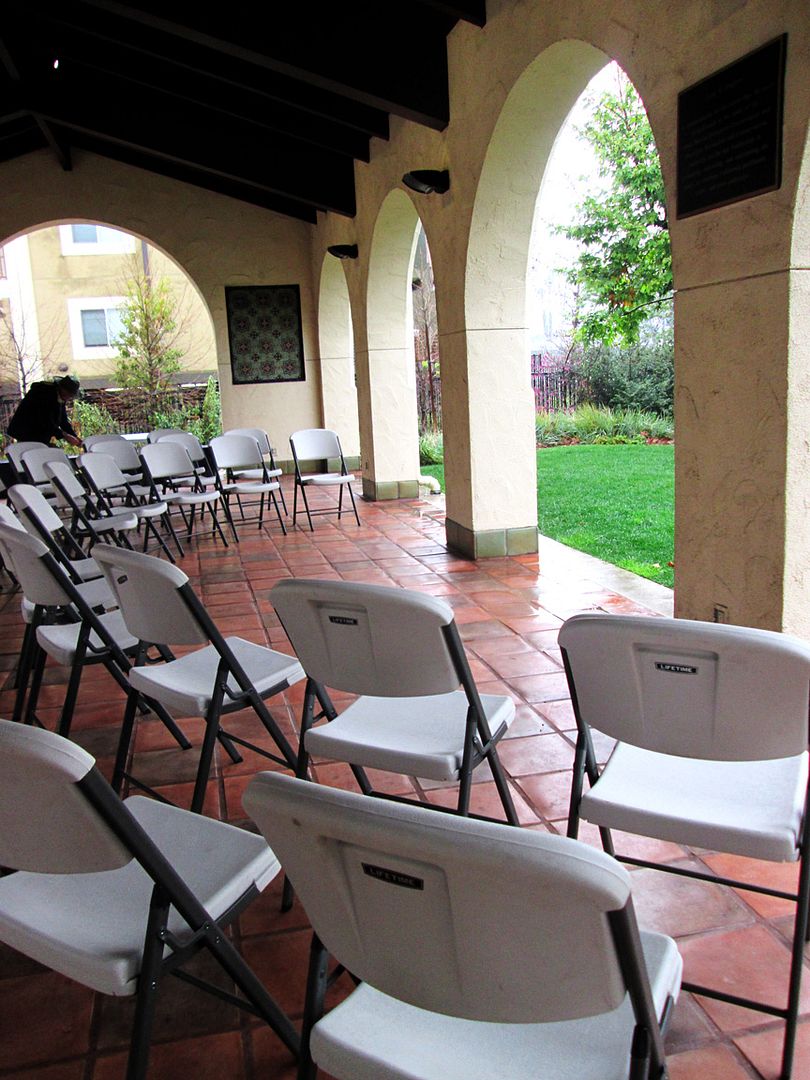 After the short program, everyone walked down to visit the river that was full of surging water for the first time ever in my limited experience. Besides freely flowing water, our river contained too much visible plastic pollution; End Plastic Pollution is this year's Earth Day theme. I'll mention we also need to reduce the production of paper that's a process indescribably toxic to waterways and all of Planet Earth, and uses too much water for the results we get.