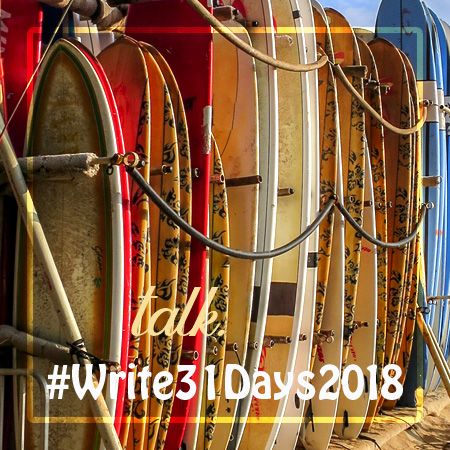 "Talk is cheap; you gotta walk that talk—show me!"
Maybe because I've encountered countless individuals whose only topic of discourse is themselves, I don't talk about myself easily or fluently, yet I love to talk in a group or to a larger public and I enjoy talking about myself in a fairly abstract way rather then nattering on about this feeling or that feeling.
I love to say artisanal and Hanoverian. I'll talk about myself right now and tell you I'm finding this series plodding, dull, and not at all enjoyable because none of the topics interest me. Writing for five minutes to a weekly prompt is one thing; trying to say something substantial – or even five minutes' worth – every day for a month is another. Irony, too, that despite last October's Places and Spaces topic fulfilling a long-time dream, that also became very un-fun because my ongoing exhaustion, grief, and inability to find direction had started months earlier and still hasn't quit.
To end for today, I gotta tell you by grace I do whatever I can to walk that talk.