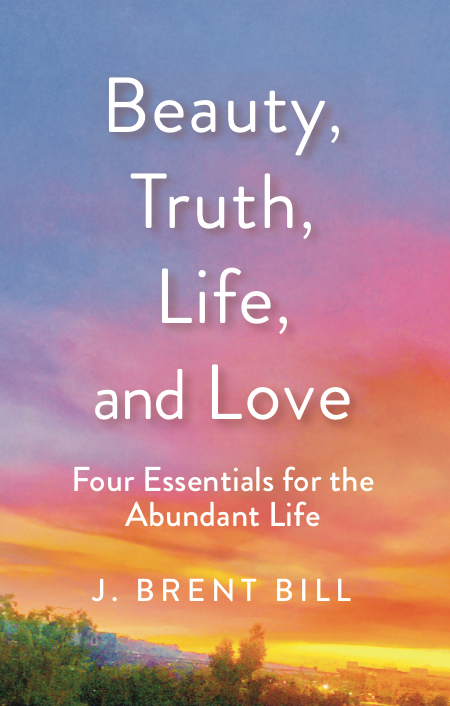 Beauty, Truth, Life, and Love
:
Four Essentials for the Abundant Life
by Brent Bill on Amazon
The reason for the title? Author Brent Bill tells us, "Beauty, truth, life, and love move us beyond doing life and faith correctly into doing them well." Love, life, truth, and beauty are among the attributes of God; logically, created-in-the-divine-likeness humanity (by grace!) has gotta rock those characteristics, too. Lyrical, homespun, and mellow, closer to an idea book or a guide book than a manual of instructions, at not much longer than one hundred pages Beauty, Truth, Life, and Love is small enough to slip into a pocket or purse to accompany you into the field.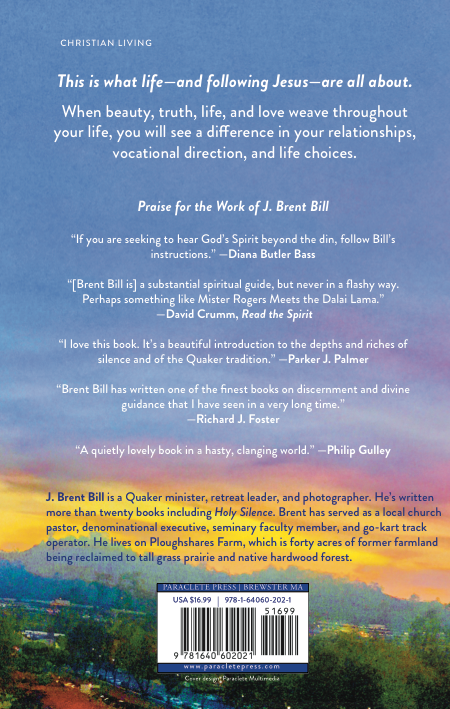 Brent gives his readers an intro that contrasts ideal and abundance, followed by – not surprisingly – a chapter for each title topic, with a conclusion about interweaving all four. My favorite part is the embedded reflections: Beauty Rest; Testing for True; Life Lines; Love Letters. Society of Friends/Quaker pastor Brent's perspective clearly is Christian, but not exclusively so, definitely not obnoxiously so—you probably know what I mean by that. With the year's main gift-giving season only a few weeks away, anyone (yes, that's anyone anywhere) would enjoy the universal appeal of the anecdotes and stories from Brent's own experience.
Are you ready to read this new book and write about your own discoveries of Beauty, Truth, Life, and Love?
Notice of material connection
: As a member of the book launch team, I received a pre-publication copy of this book with no requirement or expectation to write a positive review. As always, my opinions are my own.
My Amazon Review:
Lyrical, Homespun, Mellow