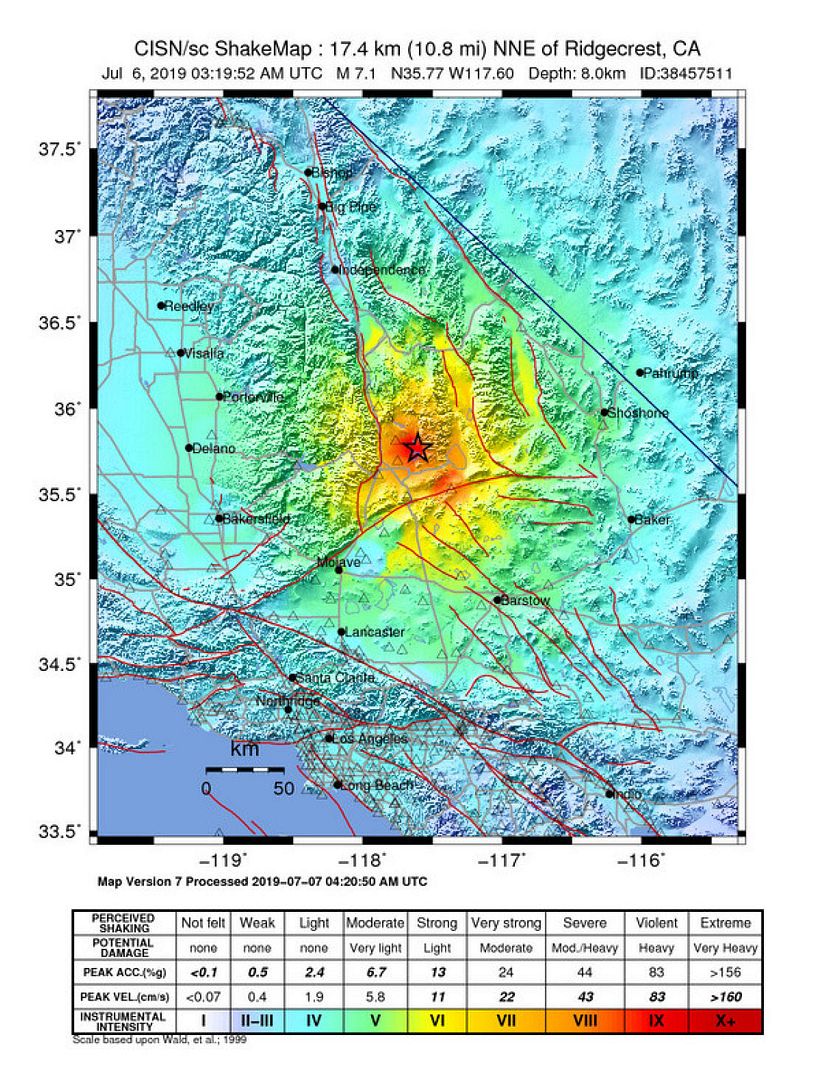 Southern California is earthquake country; what better illustration of "shake" than a shakemap? Close enough that I felt the foreshock on July 4th and the main shock the next day, here's a picture of the Ridgecrest earthquake sequence from 2019. USGS uses UTC, thus date posted as July 6th.

The question that logically follows? Can any of us create a shakemap of our lives, or of a particular sequence?

Shakemap with noncommercial reuse rights from wikimedia commons.