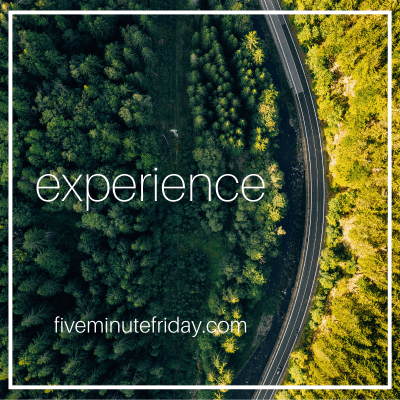 During Lent 2013
I wrote, "I fear more months, years, decades of aimless drifting."
This week's
Five Minute Friday Linkup
: Experience
•
Started Friday, posted Tuesday.
Loving myself on this Valentines Day weekend by reclaiming the hope I felt on the back stoop in Koreatown 4 years ago.
In real life? that's "Trying to love ... Trying to reclaim"
A prompt like "experience" can take you anywhere; this time I'll reflect on the overall perspective getting some years behind you adds to the quality of the years in front of you. In some ways the world feels as broad and bright as it did talking on the Koreatown stoop with Suzanne about 48 months ago. Yet every day I fight hard to identify what might make continuing on this planet worth while. My answer usually includes sensory experiences like the taste of a savory meal, the smell of the sea, the touch of a breeze, the sound of a song, the sight of a sunset.
•
5 minutes abruptly ended here. That was quick!
More:
From a recent article by David Brooks: "For those who have the human capital to explore, fall down, and have their fall cushioned, that means great freedom and opportunity—and for those who lack these resources, it tends to mean great confusion, drift, and pain."
How can I reclaim hope in solitude? "Human capital" sounds vulgar, but everyone needs the value added of other humans who will cheer for us, pick us up and push us back into the game, connect us with others when they don't have the resources a person needs.
Walter Brueggemann insists much of life is sabbatarian, spent on the threshold between Good Friday afternoon and Easter Sunday dawn. We hang suspended in time waiting for gifts of birth, of spring, of new life to ready themselves.
And at best we wait fully prepared.