With "foolishness" the word for today, what other than the Apostle Paul's words about the cross? I'm expanding it to include Lesslie Newbegin's
Foolishness to the Greeks: The Gospel and Western Culture
, one of quite a few books we discussed on an ancient – vintage? – iteration of the UCC online forums. I conveniently converted my comments into several blog posts.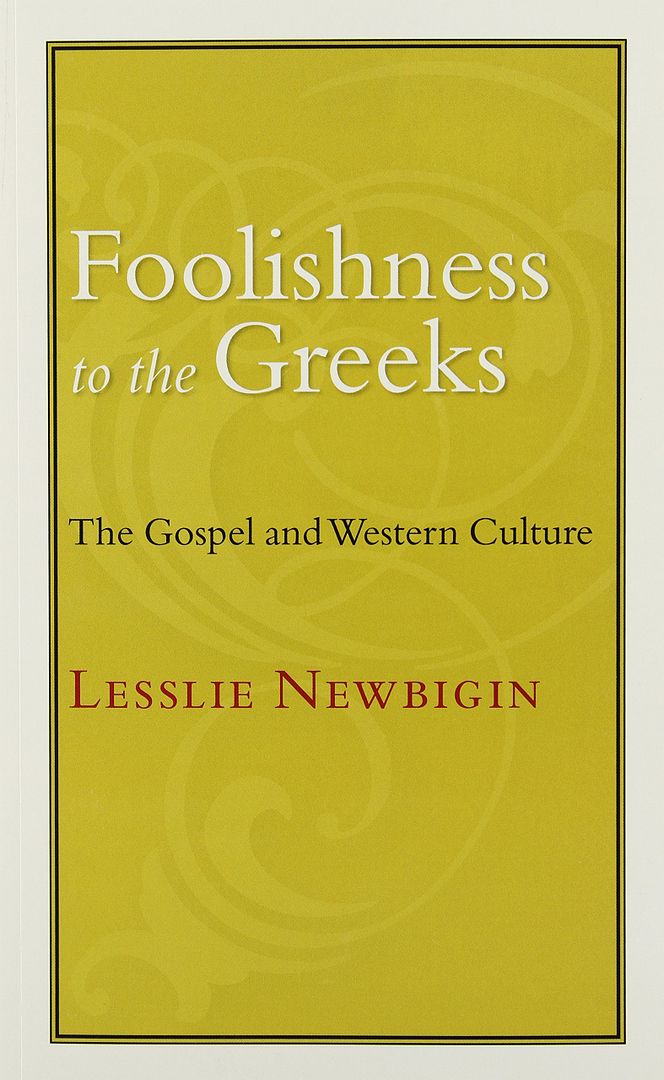 1 Corinthians 1
18
For the message about the cross is foolishness to those who are perishing, but to us who are being saved it is the power of God.
19
For it is written,
"I will destroy the wisdom of the wise,
and the discernment of the discerning I will thwart."
20
Where is the one who is wise? Where is the scribe? Where is the debater of this age? Has not God made foolish the wisdom of the world? 21For since, in the wisdom of God, the world did not know God through wisdom, God decided, through the foolishness of our proclamation, to save those who believe.
22
For Jews demand signs and Greeks desire wisdom, 23but we proclaim Christ crucified, a stumbling block to Jews and foolishness to Gentiles,
24
but to those who are the called, both Jews and Greeks, Christ the power of God and the wisdom of God.
25
For God's foolishness is wiser than human wisdom, and God's weakness is stronger than human strength.
• Aggregate link for my FTTG posts