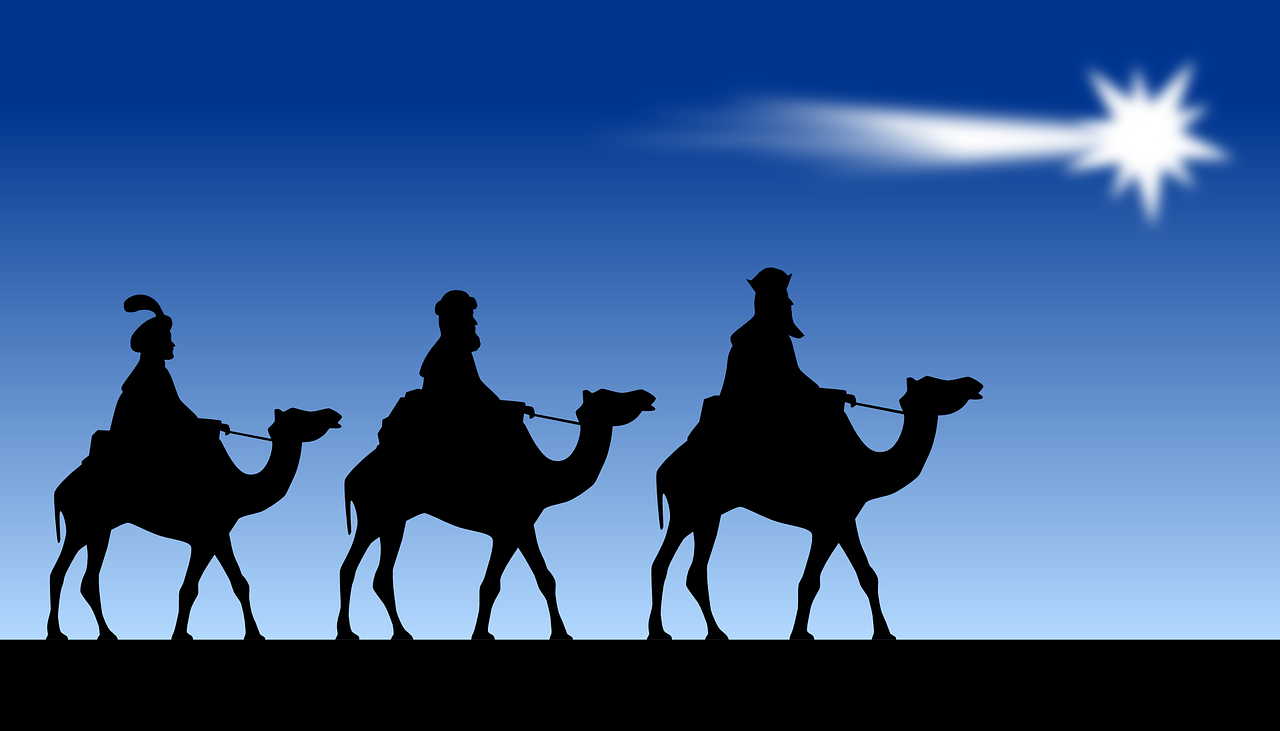 Melchior's song from Gian-Carlo Menotti's
Ahmal and the Night Visitors
:
The child we seek holds the seas and the winds on his palm.
The child we seek has the moon and the stars at his feet.
Before him, the eagle is gentle the lion is meek.

On love, on love alone will he build his kingdom...
His might will not be built on your toil.
Swifter than lightning he will soon walk among us.
He will bring us new life and receive our death.
And the keys to his city belong to the poor.
Image by OpenClipart-vectors on Pixabay